Whether it's relaxing on a Caribbean beach, sightseeing through Europe or road tripping through a national park, travelers shell out money for vacations in hopes that the experience will be worth the expense. Most people plan to splurge a little while on vacation, however, travelers sometimes end up paying more than they have to simply because they don't know they're being overcharged. Some of these fees can seem unavoidable, but they don't have to be. U.S. News spoke with Orbitz Senior Editor Jeanenne Tornatore and Marybeth Bond of The Gutsy Traveler to figure out how to bypass some of the excess expenses.
Travel insurance can be a worthwhile expense it if it gives you peace of mind during your trip. It also comes in handy if your plans are nonrefundable and you have to cancel or cut the trip short. But not all travel insurance policies are created equal. Some plans only protect certain expenses, while others put stipulations on coverage, meaning that if your trip is interrupted, the policy may not cover the cost depending on the reason for cancellation. "People feel like they get ripped off when they purchase it and then the reason they need to cancel may not be covered under their insurance, so I think people need to read the fine print," Tornatore said.
When it comes to rental car insurance, for instance, you may be forking over money for coverage you've already got. Check your current car insurance policy to see if the coverage extends to your rental car. Don't forget to call your credit card company, too: According to Bond, major credit card companies (including American Express, MasterCard, Discover and Visa) offer protection if you use your card to pay for the rental.
How to avoid it: Depending on your plans, travel insurance may be unnecessary. If it makes sense to opt into the insurance coverage, for example if you're traveling to a location with limited medical access or if your trip could be affected by a natural disaster, then it's worth purchasing. But make sure you understand exactly what the policy covers by studying the fine print. If you need help comparing policies or just need a rundown of how this type of insurance works, consider using sites like Squaremouth and InsureMyTrip.
2. Baggage fees
Unfortunately, baggage fees have become increasingly common since they were introduced in 2008. Since then, airlines have collected more than $21 billion for checked bags. Depending on the airline, you'll have to pay anywhere from $15 to $75 for your first checked bag and often even more for the second checked bag, plus extra for suitcases that are over a certain weight limit. "You could be paying upward of $100 if that bag is overweight. Those are big fees that people don't always expect and they're costs that they don't budget in," Tornatore said. An even bigger rip-off comes from discount airlines like Spirit and Frontier, which now charge anywhere from $26 to $100 for carry-on bags.
How to avoid them: Stick to the airlines that still allow free checked bags (one bag for JetBlue, two bags for Southwest) or try to pack light enough to fit all your belongings into a carry-on. Also, consult your frequent flier program -- some allow higher status members to check the first bag for free. If you are stuck paying for checked bags or carry-ons on one of the low-cost carriers, make sure you pay those fees online -- it's cheaper than paying at the airport.
3. Tourist trap restaurants
Usually, these eateries are "conveniently" located near tourist sites and sell lackluster dishes that aren't authentic. These restaurants don't provide a genuine taste of their locale, and since they're situated close to top tourist attractions they can take advantage of travelers' rumbling stomachs with overpriced menu items.
How to avoid them: As a rule of thumb, avoid signs that say "authentic," skip shops that offer a small portion for a large price tag and do a little research before your trip. "Search it on Yelp, not only to see if there are any coupons available or extra savings, but people will tell you if the chef changed a month ago and the food is lousy now," Bond said.
4. Hotel Wi-Fi
In our digital world, Internet access in hotel rooms may seem like a given. Unfortunately, that's not always the case. Hotels charge varying fees, from $10 to up to $30 per day for online access in guest rooms. Some properties lump Internet access into the often inescapable resort fee, which generally costs about $20 per day. If you have to pay for Internet access on a daily basis, using Wi-Fi in your room for a few days can add up, and lead to an unpleasant surprise when you get your final bill.
How to avoid it: In recent years, guests have spoken up about having to pay for Internet, and many hotel chains have listened. For example, Hyatt started offering free Wi-Fi to all guests in February. Other hotel chains offer free in-room Internet access to members of their loyalty programs. Tornatore points to Kimpton as an example: By signing up for its free rewards program, which is as simple as providing your email address, you'll receive complimentary Internet access anytime you stay at a Kimpton property. Before your next trip, check to see if the hotel participates in one of these programs and sign up to take advantage. Some hotels also offer free Wi-Fi in common areas, such as the lobby or restaurant, so if you're only interested in checking a few emails or looking up directions then you may be able to avoid paying. If the property you're staying at doesn't offer complimentary Internet access, Bond suggested using your own phone to access free Wi-Fi. "Set up a personal hotspot on your smartphone and use your cellular service to access Wi-Fi on other non-cellular devices."
5. Currency exchange booths
If you're traveling abroad, it's best to have some cash on hand before you go. The easiest way to avoid being overcharged for currency exchange is to avoid the airport exchange shops. Those airport kiosks often offer poor exchange rates and higher transaction fees. There are multiple ways to get cash before you leave the country, with advanced planning.
How to avoid them: Your home bank will likely offer you the best rate for exchange (and/or no transaction fee at all), but you'll want to order the currency a few days ahead of time as many banks won't have it on hand. Some banks allow you to order the foreign cash and have it sent to your home, with a shipping and handling fee.
Instead of carrying a ton of cash around with you while abroad, you can use your credit or debit card normally and use foreign ATMs for any cash you need. (Just make sure to inform your bank and credit card companies of your travel plans, so they don't think the foreign transactions are fraudulent and freeze your accounts.) Also, check with your bank regarding fees: some charge $5 per withdrawal or fees up to 3 percent for purchases. "I think the key is making sure your credit card doesn't charge you the international transaction fee," Tornatore said.
About the author: Gwen Shearman is an editor/analyst for the Travel section at U.S. News. You can follow her on Twitter, connect with her on LinkedIn or email her at gshearman@usnews.com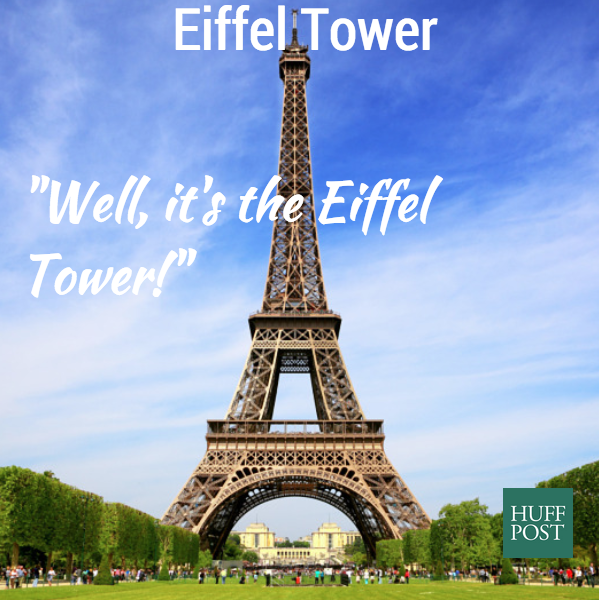 Hilariously Indifferent Travel Reviews