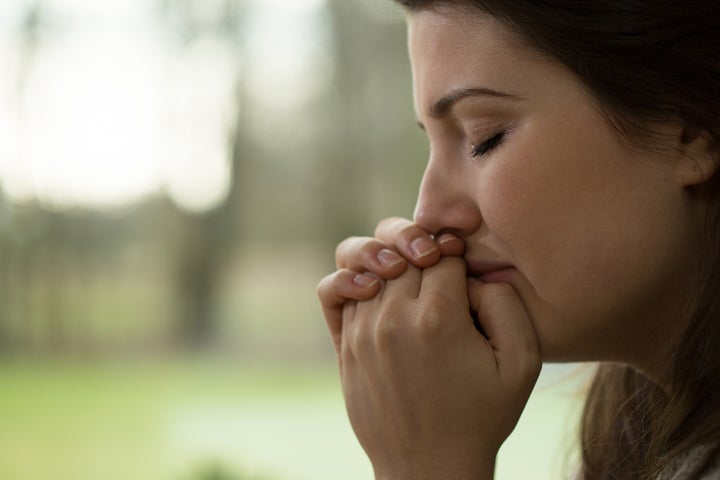 As a grief recovery specialist, I understand that life is filled with losses, and as someone whose husband completed suicide and who has experienced the death of a father and sibling, I know what it's like to grieve. If you've experienced the death of your child, you know your life will never be "normal" again. But it's my hope you'll find some solace in what I've learned as a grief counselor and through my own journey to find peace after loss.
For many, the death of a child is unimaginable. That said, it's important to note that there are no "levels" of loss. No two relationships are the same, so it's important not to compare one person's experience to another's. With that in mind, the following candid, honest, no-nonsense lessons are those that I have found most important and helpful to my clients grieving the death of a child – and to anyone who has experienced excruciating loss.
If you're reading this, you've likely already heard of Elisabeth Kübler-Ross's five stages of grief: denial, anger, bargaining, depression and acceptance. But in my experience – and in many others' – grief doesn't conform itself into a neat, linear pattern. There are no stages to grief, but there are common responses. When you experience the death of a child, that trauma manifests itself in countless ways – and perhaps several ways at once. A 2015 Psychology Today article demonstrates how the "stages" of grief can vary widely, citing that one mother who lost her 20-year-old son never felt denial – only nothingness. This feeling of numbness is just as normal – and valid – as any other. Don't hold yourself to a standard of grief. Grief is, above all else, personal.
I already mentioned that grief manifests itself in many ways. For many, post-traumatic stress syndrome (PTSD) is a real and even natural byproduct of the death of a child. According to Carol Kearns, PTSD can manifest itself through recurring recollections of the event, distressing dreams, flashbacks to the event, and intense psychological distress and physiological reactivity when exposed to internal or external "cues" of the death. This might seem like a normal psychological reaction to anyone who experiences such trauma. That said, parents can experience PTSD even if they weren't present at the time their child died. You might experience flashbacks to happy or sad times with your child, regret and reliving of past events and dreams or recollections of the death as you imagine it.
In my book, What I Wish I'd Known: Finding Your Way Through the Tunnel of Grief, I speak openly about my faith. I'm Christian, but honestly, that doesn't really matter. Learning to trust in a higher power is a critical part of grieving. Spirituality as we know it is really a manifestation of what or whom you trust, and it influences your fundamental views of life. This trust is a source of strength and support, and can be a powerful antidote for the loneliness that accompanies loss. Trust doesn't immunize you from pain or grief, but can offer peace, comfort and clarity – welcomed friends at a time of loss. If you have faith, trust in it.
I don't write this to be pessimistic. In fact, I believe there is hope in accepting the fact that your heart will always ache for your child. When your child dies, there is no "getting over it." You'll laugh again. You'll enjoy life again. You'll love again. But you also might cry every Christmas morning, every birthday and sometimes just because. That's okay. You've experienced a wound that doesn't ever fully heal. You loved with your heart and soul, and your grief is simply a manifestation that your love is still alive – forever.
Losing a child – whether that child is a child or that child is a grandparent – is a traumatic event. It goes against life's natural order. I experienced this firsthand when I witnessed my mother grieve my brother's death. Scott wasn't a teenager. He was a 60-year-old grown adult who died unexpectedly last year. The death of a brother is a difficult experience, but for my siblings and me, the most heart-wrenching part of the process was witnessing our 84-year-old mother's complete devastation. My mother buried her son, and it didn't matter that he had lived a full life. In that casket –or urn, in this case— he was still her child. After Scott's death, my mother beautifully expressed her journey through grief in a poem I hope will offer you solace.
My soul seeks yours in despair.
Then hope appears, grows into faith, transforms into truth…
Your warmth heals my bones.
Your memories fill my heart.
My soul embraces and releases yours.
This post is part of Common Grief, a Healthy Living editorial initiative. Grief is an inevitable part of life, but that doesn't make navigating it any easier. The deep sorrow that accompanies the death of a loved one, the end of a marriage or even moving far away from home, is real. But while grief is universal, we all grieve differently. So we started Common Grief to help learn from each other. Let's talk about living with loss. If you have a story you'd like to share, email us at strongertogether@huffingtonpost.com.