Kitchen islands are some of the hardest working pieces in the room: these (frequently literally) central elements provide the surface for everything from prepping, chopping, and eating, to reading, doing homework, and sharing a glass of wine.
And yet, so many islands blend in with their surroundings, in finishes perfectly matching the kitchen's cabinetry, or end up being an afterthought in an overall design.
What a mistake! The kitchen island is the perfect place to make a strong style statement, to employ a truly special piece, and to make an investment -- it is, after all, probably one of the few things in the kitchen everyone is sure to see and use. That's why I always say, do something different.
Here are five great examples of uncommon kitchen islands, each special in their own way, but all guaranteed to pack a real punch in the most popular room in the house!
Many of you may know La Cornue for its line of exceptional kitchen ranges. What you may not know is that the company recently partnered with the French architect-designer Jean-Michel Wilmotte to create the new line, Cornue W.
Among the fruits of this collaboration is this stunning contemporary piece; La Cornue has dubbed it a "prep table," but I think it would make an exceptional island. It also comes as an induction table, for those of you in need of more cooking surface.
With a sleek, minimalist silhouette, a top of oiled American oak, and three drawers, this beauty boasts both form and function. (And just goes to show you: sometimes a great kitchen island isn't even an island!)
Newland Kitchen Island from Hickory Chair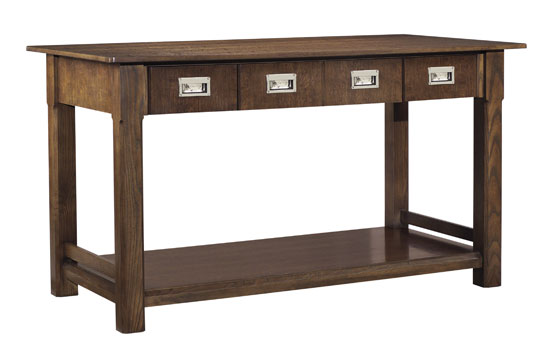 Drawers on one side provide space to stash essentials (or hide clutter!) and shiny silver campaign pulls keep things from being too blah. Brown too dark for you?: it's also available in white.
Napoli Wine Island by Habersham Home
An island fit for a king! This regal piece not only features elegant architectural details and hardware, rich wood and stately stone, it's also a handy place to store wine bottles; five drawers keep favored vintages at the ready.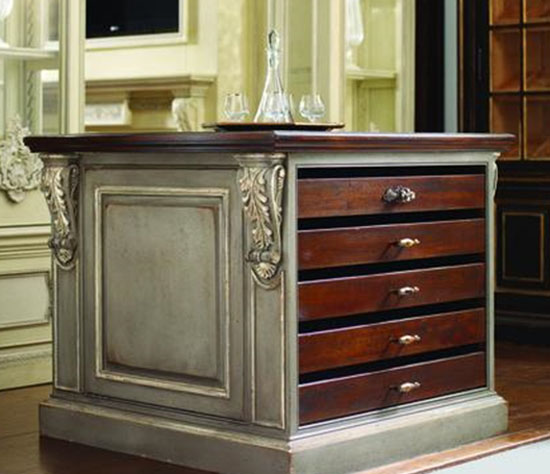 John Boos Grazzi Kitchen Island with 8" Drop Leaf
I see this island as a great fit for a busy family with young kids, and think it can work in the everyday kitchen or the country getaway with equal ease. The white base is casual without being too informal and detailing on the legs adds some visual interest.
The top features a gorgeous 2 ¼ inch piece of edge grain maple, while practical elements such as two drawers, and 8-inch drop leaf, and a slatted shelf make this beauty a real workhorse as well!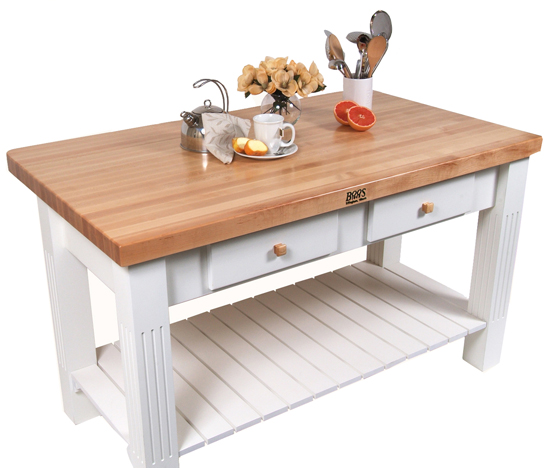 Vintage American Butcher Block
Seeking a conversation piece like none other? Look no further! When I say this piece is unique I mean it: it's truly one-of-a-kind. A vintage American butcher block dating from the 1920s, this find has tons of character.
Made from maple, it features dovetail joinery and the original brass hardware, as well as some slight imperfections that I think just add to its appeal. You won't find this in anyone else's kitchen!