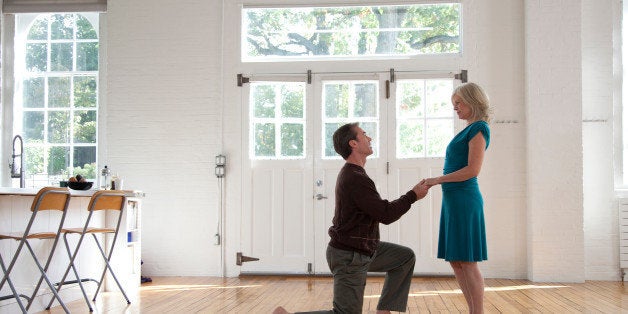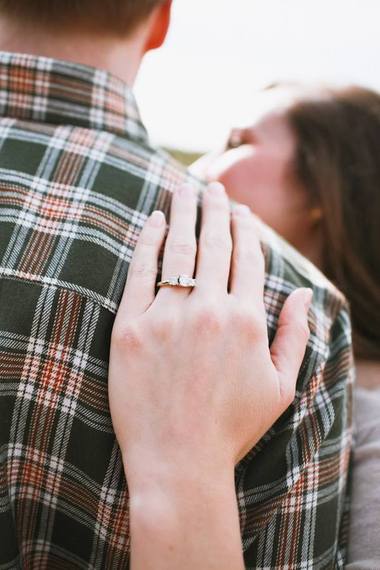 He popped the question, gave you a diamond, and all of a sudden...you were engaged! If you just got engaged then this can be an exciting and whirlwind time, and while you've got a lot to look forward to, it's also important to slow down and enjoy the moment. You'll have the rest of the upcoming year to plan, so take some time first to really enjoy being newly engaged!
You'll obviously be showing off the ring a lot, but here are a few key essentials for the newly engaged bride that you'll need to help you enjoy this awesome time even more!
Because you'll DEFINITELY need a "Wifey" t-shirt in the coming months. You won't believe how adorable and comfy this super affordable tee is!
With all the oohing and aahing over your ring, you might start to find your ring loses a bit of its sparkle and shine. Making sure it stays clean and shimmery is easy if you have an on-the-go jewelry cleaner! We love the Dazzle Stik -- shaped like a pen, you just rub it over your ring, rinse, and it's clean again. You'll be out $8 on Amazon, but to keep your ring in tip-top shape, we say it's worth it!
Commemorate your engagement day or upcoming wedding date (if you've gotten that far!) in a chic way. These handstamped necklaces from Junghwa are adorable, and will be a sweet and subtle way to remember the special day.
Okay, so this may be a bit ambitious. But, if you're excited and feeling positive, why not put that energy to good use? You'll need to get started on a new workout regimen in the near future anyways! We love these free fitness videos from POPSUGAR, which have a few great 10-minute bridal workouts sure to kick your booty!
You're going to want a quick way to share all the news with your family members, bridal party and guests once you start nailing down dates. You'll also need a place to share all your photos throughout your engagement period. Wedding Party can help with both! It's free to set up, and available on smartphones and computers. And as you start to plan, it'll become a must-have planning tool. Win-win, right? Try it now!
Well, what do you think, newly engaged ladies? Which of these essentials are MUSTS for your newly engaged agenda? Let us know in the comments!