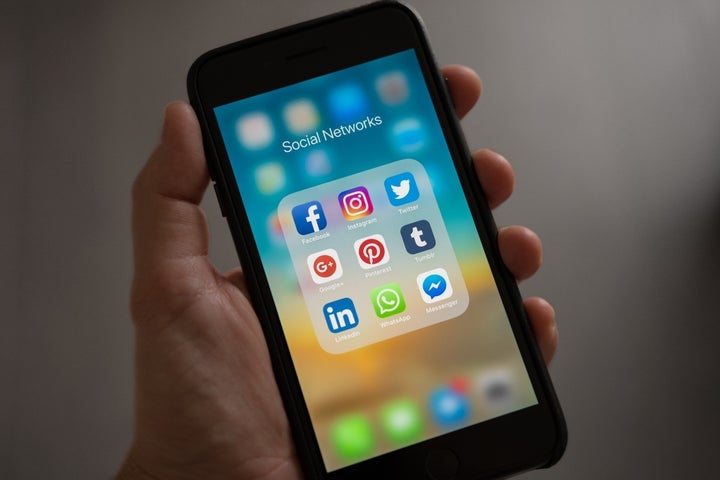 With ever-changing technology and a new social media platform every minute (or what seems like it), it can be tough to keep up with the best online presence. Factor in the algorithms that often hinder business profiles on sites such as Facebook and Instagram, and you might as well through your hands in the air and give up.
It turns out, there are ways to successfully marketing your company without burning through your time, energy, and budget on those pesky paid ads. We all know we should hashtag on Instagram, that contests can build awareness, and when we should be posting on Facebook. But read on for 5 other tricks that can boost your overall business from the comfort of someone else's smartphone.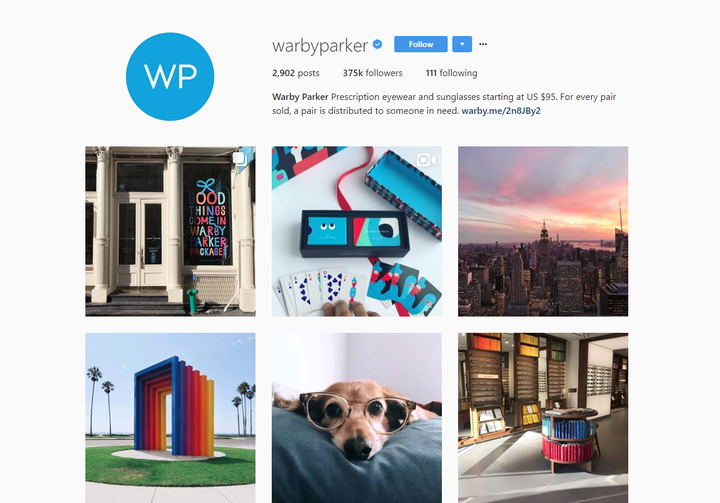 1. Improve Your Social Media Marketing by Creating Quality Content
This may sound like one of those basic ideas we mentioned above, but you'd be amazed (or maybe you wouldn't…) and the poor-quality images and copy brands share on their social channels.
Remember, every social media account is a direct extension of your brand. You need to treat them with the same care and consideration, because that content will make or break your overall user experience. Take Warby Parker for example — instead of beating their customers over the head with product image after product image, the trendy eyeglass brand uses their Instagram account to cultivate the feeling their brand evokes: relaxed, quirky, and lots of low-key fun.
This idea of quality content also plays into each platforms strengths and weaknesses – not all of your content will translate well onto every medium. Start by sharing sharp, custom-branded images on your Instagram, buzzy blog posts on your Facebook, and insightful career guides on your LinkedIn. Each social audience is different, and you'll be able to tailor their needs from there.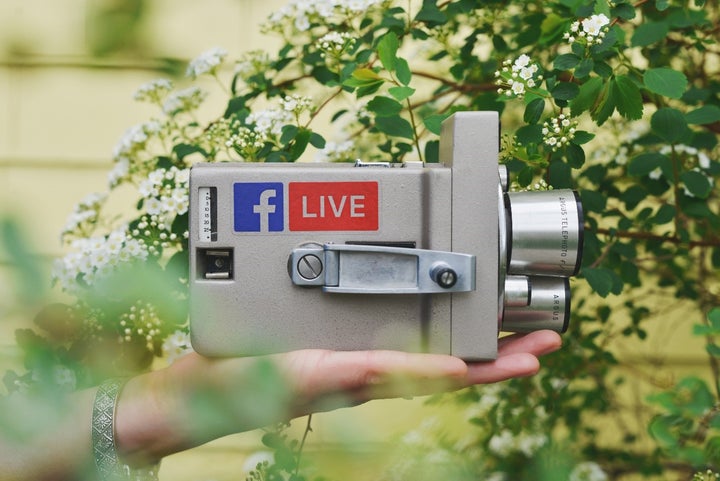 2. Utilize New Features to Boost Your Social Media Presence
Whether you're wary of new features on your social media apps or not, you should experiment with them as soon as they are available. New content sharing abilities – such as Facebook Live, Instagram stories, or even Snapchat, when it first premiered – favor the brands who hopped on the bandwagon right away and started sharing content regularly right away. Stay trendy and ahead of the crowd by doing the same.
The best way to do this is to keep abreast of any new updates headed your way. Set some Google alerts for new apps or buzzy posting ideas that keep you in the know. As soon as you hear of something that may be worthwhile, gathering your social team and start brainstorming a strategy. Don't worry – if it ends up not being a fruitful venture, you can always abandon ship. But overall, it's better to be safe than sorry, so all aboard!
3. Remember that Your Social Media is Not Actually About You
That's right, I said it and I'll say it again – your social media accounts are not actually about you. They are about the consumer. Craft your editorial calendar and social shares by what they want to consume, not what you want to share with them.
In addition to curating content specific to your followers, take the time to engage with them. Respond to tweets, comment on Instagram photos, share engaging Facebook videos, join an LinkedIn group. Show your audience that there's a personality behind the business model. After all, social media is about connecting with people… so, connect!
At the end of the day, your users will tell you what they desire through likes, engagement, and click-throughs. Take note of those analytics and respond to them through your actions.
4. Set Actual Social Media Marketing Goals That You Can Track
It's easy to say you want more followers, or you're hoping to increase traffic to your website through a particular social media platform. But how much? What will a successful number look like to you?
Don't just let your social team float along, posting regularly but without any real guidance. Set standards and achievements that you want to reach, and a reasonable time frame that you think it can be done in. From there, craft your strategy. If you don't meet that goal, you should be able to look at your handy editorial calendar and cross-reference that with your analytics to see what went wrong, ensuring you're able to pivot your strategy and appeal to your followers much better in your next goal.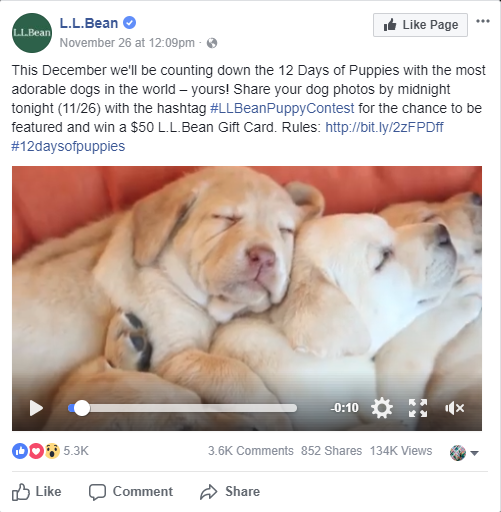 5. Optimize Your Social Media Calls to Action for Mobile
According to Marketing Land, almost 80 percent of all social media activity is done from a mobile device, so if your CTA's aren't mobile friendly, that could pose a big problem for engagement and traffic to your website. For example, outdoor clothing mecca L.L. Bean capitalizes on mobile users through auto-playing videos and easy-to-tap bit.ly links.
Take the time to test several designs and copy to see which moves the needle more – but don't let it stop there. Your team should be constantly testing traffic from all avenues to ensure consumers have a positive and consistent user experience. Need some tips on crafting a CTA that converts? DesignRush has you covered.
Conclusion: How Social Media Can Boost Your Business
All in all, social media can be a test-and-fail-and-test-again type of world – and to some degree, there's no way around that. However, there are some tried and true strategies to set the stage, and guidelines that will help you grow. You'd be remiss not to implement them.
Support HuffPost
The Stakes Have Never Been Higher
Related
Popular in the Community