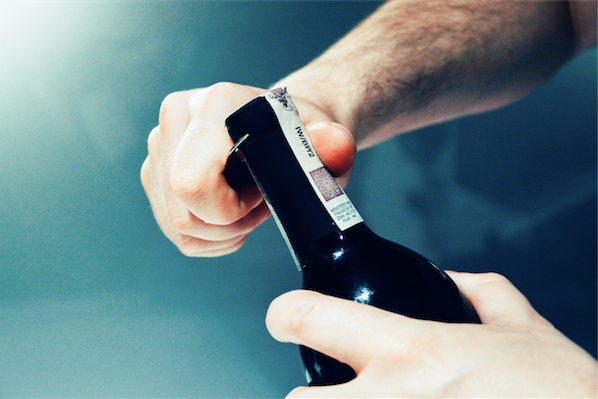 The road to becoming a master sommelier isn't an easy one – there are only approximately 230 individuals worldwide that successfully hold the title. These trained and knowledgeable professionals know all there is to know about wine. But, being a master sommelier doesn't need to stop at vino.
As hotels and restaurants look to stand out from the crowd, they're beginning to provide experts in a variety of food and drink categories. Why just have someone who can help you pick out the best bottle of wine to go with your lobster when you could also have someone choose the perfect lobster.
Meet these hospitality experts that put a totally unique twists on what it means to be a sommelier.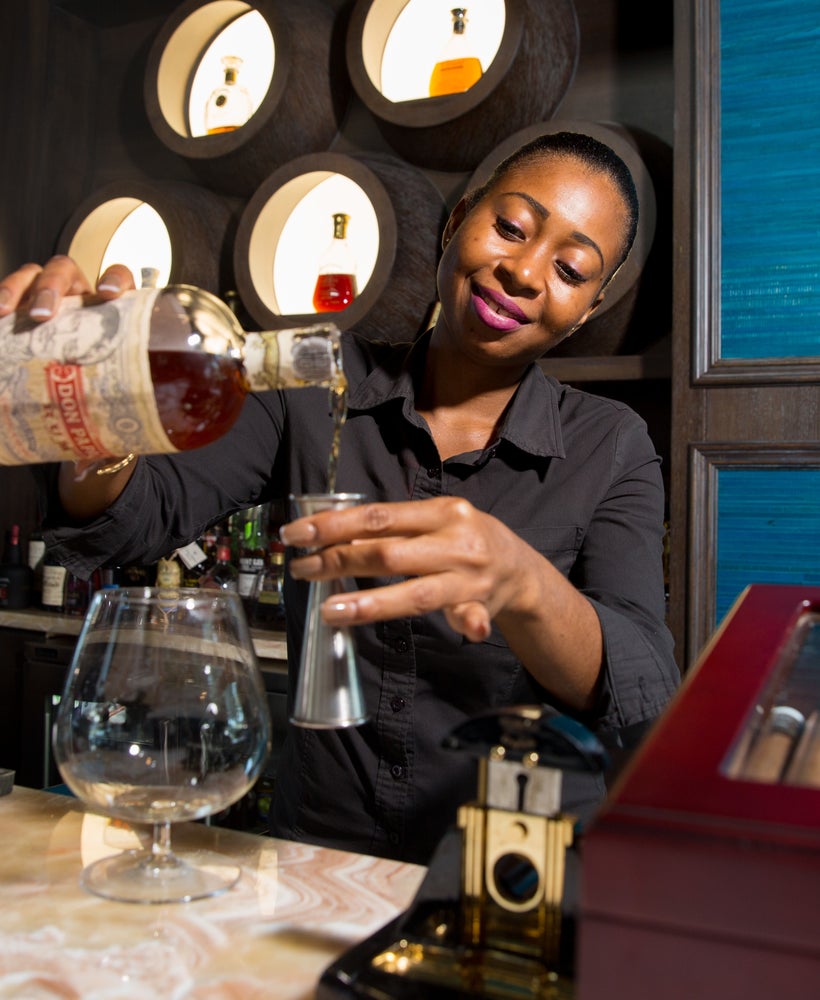 The Rhum Room at Zemi Beach House, a brand-new luxury boutique resort, is the first rum bar in Anguilla and home to the island's first Rummelier, Rushelle Oliver. Guests of the Rhum Room can delve into the world of rum with rum flights specially curated by Oliver, developed to capture the true taste of the Caribbean and showcase the various styles and diverse rum profiles.
Noah Chaimberg, the world's first Hot Sauce Sommelier, gained vast knowledge of the hot sauce world during his years hosting hot-sauce-pairing pop-up events in New York. Chaimberg claims he has tasted around 600 different sauces and knows all the ranges of ingredients and flavors. Chaimber recently opened Heatonist, New York's first hot sauce tasting room, where customers can try hot sauces before buying.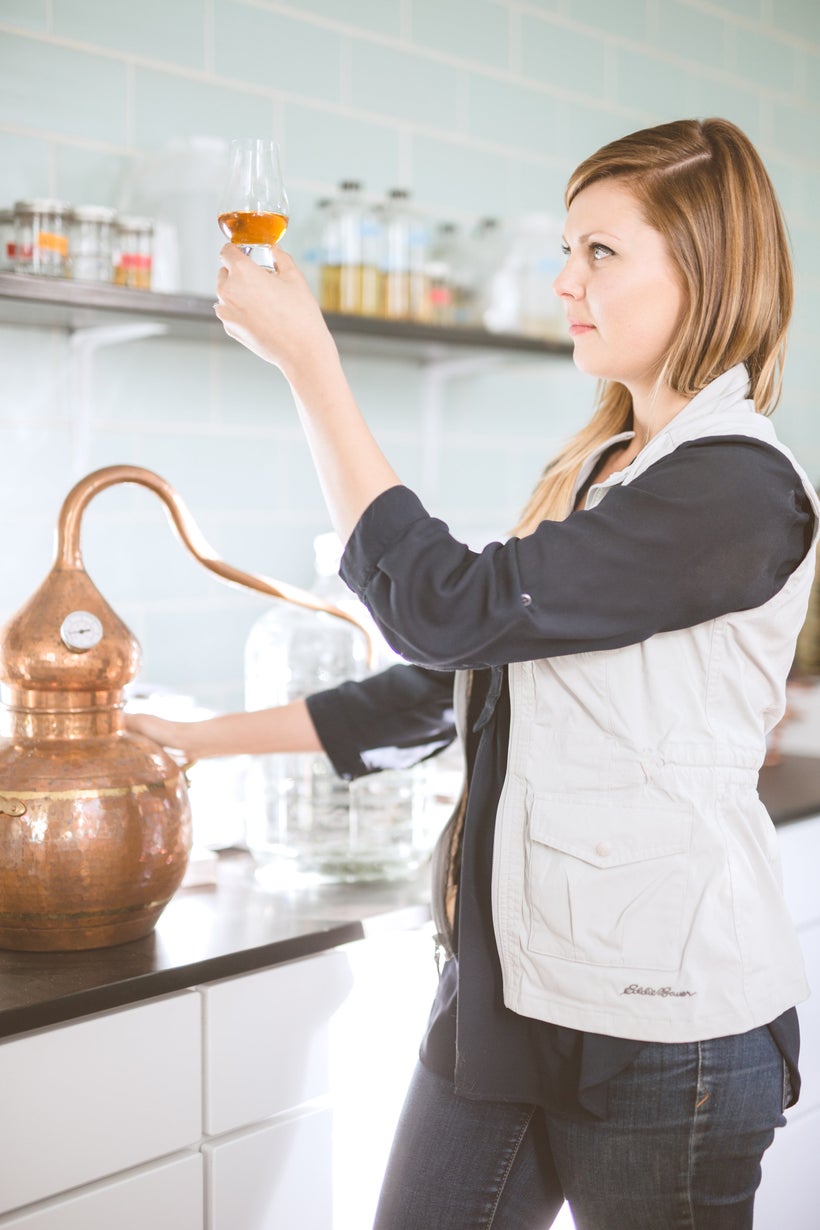 Castle & Key in Lexington, Kentucky, a bourbon distillery revitalized from the former Old Taylor Distillery is led by Marianne Barnes, the only female master distiller in Kentucky and the first since Prohibition. While crafting recipes for Castle & Key's bourbon and gin using grains sourced from local Kentucky farmers, Marianne was able to identify a yeast strain for her bourbon that is genetically similar to the same yeast strain used in the original Old Taylor Distillery in the 1880's.
French mustard brand Maille opened its first stand-alone boutique on the Upper West Side of Manhattan, featuring a range of mustard flavors for sale, plus mustard on tap and New York's first Mustard Sommelier, Pierette Huttner. The expert confirms that if blindfolded, she would you be able to correctly identify all of the mustard flavors available.
If there's one thing people might love more than wine, it's beer. Matt Canning has taken that passion and turned it into a career as Hotel Vermont's Beer Concierge. The son of two craft beer enthusiasts, he's become the main resource to guests at the Burlington hotel guiding them on what to drink and even taking them on tours of breweries in the area.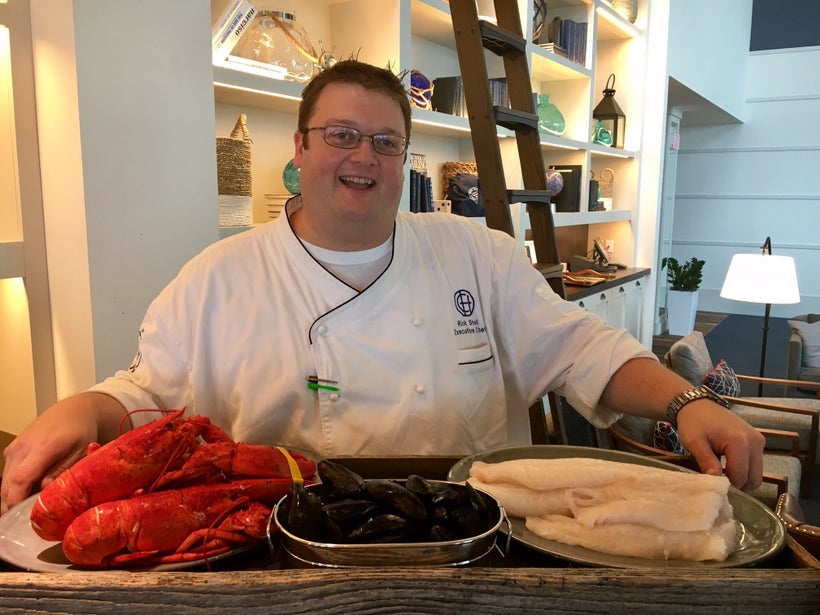 By day, most know Rick Shell as the Cliff House Maine Executive Chef, but for those looking for a distinct seafood experience, he puts on his seafood sommelier hat. Shell (yes, his last name is really Shell) is super passionate about all things seafood and is happy to help educate guests about how to appreciate bites from the sea (how to break down lobsters, the differences in flavors fish, the differences in oysters, etc), accompany them on a lobstering trip and then prepare their catch, or even take them to the Portland fish market at 5am, for those looking to really immerse themselves and learn about the catch of the day. 
REAL LIFE. REAL NEWS. REAL VOICES.
Help us tell more of the stories that matter from voices that too often remain unheard.
This post was published on the now-closed HuffPost Contributor platform. Contributors control their own work and posted freely to our site. If you need to flag this entry as abusive,
send us an email
.