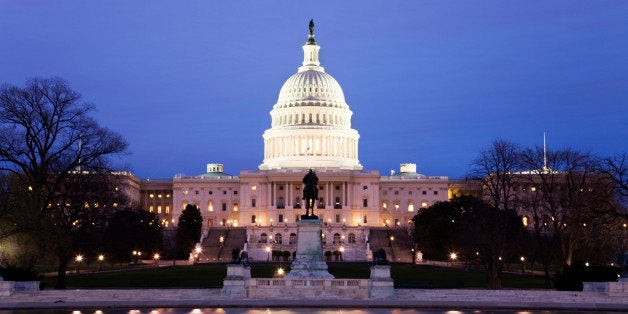 While many adults 50 and over choose to visit the beach, take a cruise or explore Europe during their vacations, some are looking to take the road less traveled and are literally putting their money where their mouth is.
With more disposable income than previous generations and a love for the culinary arts, adults 50 and over are expected to spend upwards of $120 billion on leisure travel in 2015 and choose vacation destinations based on the cuisine of the region and not the local attractions. Called food tourism, travelers look for memorable eating experiences when choosing where they would like to vacation.
A recent survey shows that 27 million Americans engaged in culinary activities while traveling. These culinary activities ranged from dining out to visiting farmers' markets to taking cooking classes. The survey also found that the average food traveler spends $1,271 per trip, with 50 percent of those funds going toward food-related activities.
If you are interested in experiencing some of our nation's best dining destinations, consider visiting the following cities:
• New Orleans, Louisiana - While most people associate the "Big Easy" with gumbo, jambalaya and other Creole foods, some might be unaware that there are some great Vietnamese restaurants all over the city. However, if you are looking for something more traditional, stop by one of the many sandwich shops and grab a po' boy sandwich. This Louisiana staple is traditionally a roast beef or fried seafood sandwich served on a baguette with French fries and other condiments.
• Washington, D.C. - When you think of Washington, D.C. you probably think of the breathtaking historical sites that dot the city. However, there's a foodie craze hitting our nation's capital, offering something for everyone's palate. If you're looking for the traditional D.C. experience, take a walk around Capitol Hill, and you'll find a variety of sophisticated French, Italian and American inspired restaurants. If you are trying to give your wallet a break, check out Ben's Chili Bowl. This D.C. staple has been in business for over 55 years and is beloved by residents, visitors, politicians and even celebrities. Open from 6-2 a.m. on weekdays and 7-4 a.m. on weekends, Ben's Chili Bowl accommodates early birds and night owls.
• Austin, Texas - Known as the "Weird City," Austin lives up to its name, offering visitors a mixture of traditional Southwestern classics with a modern twist. Try some classic short ribs coated in Thai herbs or brisket tacos covered in adobo sauce and topped with guacamole, cilantro and queso. If you're looking for some food on the go, Austin also has you covered. With over 1,400 mobile food vendors in the county Austin resides in, visitors can chose from barbecue, Tex-Mex, fried chicken, burgers and everything in between.
• Minneapolis/St. Paul, Minnesota - A dining destination roundup would not be complete without giving the Midwest some love. The "Twin Cities" make the Midwest proud by offering heavenly pastries at affordable prices. Considered the flour milling capital of the world from the late 1800s until World War I, this area has baking is in its DNA. The past few years have seen a rash of new bakeries opening in both cities, offering locals and visitors a scrumptious delight on almost every corner. Whether you're looking for a classic éclair or organic coconut macaroons, the "Twin Cities" have you covered.
• Portland, Oregon - The largest city in the state of Oregon holds true to its reputation. Known for its environmentally conscious residents, more bicycles than cars and urban gardening, Portland has mastered the art of healthy eating. Brunch is by far the most popular meal of the day, combining locally grown produce with healthy protein options. Don't expect to get your traditional comfort food of bacon and eggs here. Instead opt for a kale omelet with a side of smoked-salmon hash.
REAL LIFE. REAL NEWS. REAL VOICES.
Help us tell more of the stories that matter from voices that too often remain unheard.