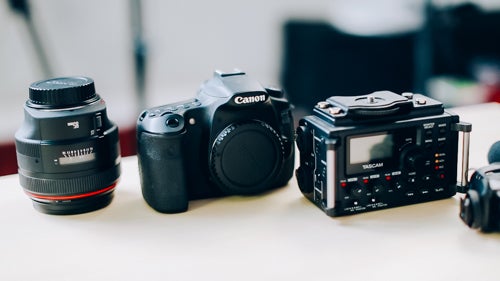 You can have one of the top marketing strategies right now by using a solid corporate video production. There's a time and a place for other advertising, but video marketing captures the attention of online browsers from start to finish.
The average attention span is just about eight seconds so if you're still reading this, it's not too late.
Find out the 5 types of videos that capture customer interest the quickest:
Brand Documentary – A Grand Entrance
First impressions are everything, so define your brand's story with genuine personality and philosophy here. People associate brands with a mental image of the company so video marketing covers a part of your visual aesthetics. Nonetheless, consumer information is digested differently so that's also you want to cover all bases in your marketing plans.
TIP: Google loves video and video sharing. Share on; Youtube & Vimeo.
How-To – Walk-Through
This is A.K.A your 'explainer video.' Simply put, how-to videos show you "how to" use a product or service. Since you probably wouldn't buy a home without a walk-through then the same philosophy applies here. Ask yourself if your customer is already interested in my product? If yes, then this is just a step to reaffirm them. Start simple, state the goal, demonstrate how your product achieves that goal and then show the results.
TIP: Use voiceovers when playing b-roll
Expert Videos – Game Changer
So much information is available online that customers are hardly seeking out a salesperson. When you step in early and address their research stage then that's already half the battle against your competition. When viewers want information, the larger the customer's appetite mean longer attention spans. According to CEB, buyers don't even engage with vendors until they're 57% of the way through the buying process.
TIP: Steer away from commercial tendencies, showcase yourself as a reliable source of information.
Promotional- Personal Promotion
Promotional videos are like free tickets to an event, but a virtual event. Promote your company's important announcements, upcoming events, press releases and product launches to solidify the captivation of your audience. Get creative here and use the opportunity to enhance the charm of your story.
TIP: Record one of your events in action.
Demo – Deal-closer
After you've already hooked your audience then you just have to reel them in. This stage is set to simply close the deal, it sells the whole experience of your product or service. The average customer might not have in-depth knowledge of your company, but your challenge is explaining the product and its features to an audience that may even have no prior knowledge whatsoever. This is your final showcase.
TIP: Use video designers- with fresh eyes and ears they will be helpful sharing complexity of your message and steering you in a simplistic direction.
Popular in the Community