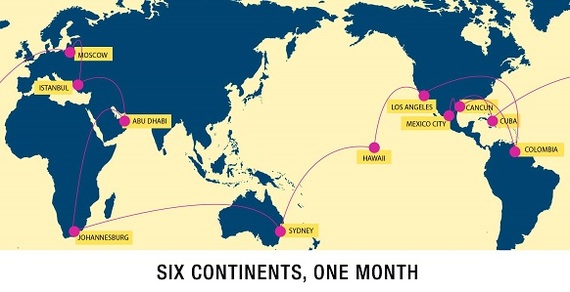 As an entrepreneur who trots the globe for business meetings and site inspections, or who has a chain of companies across the globe, from the UAE to the USA, then you MUST love suitcases.
You recognize hostesses on different airlines, and you eat the food served on air. Chances are, you have struck a relationship with other giant industrialists and captains of industry while chatting mid-air.
What are the vital tips for a 'suitcase' entrepreneur wishing to avoid overlooking the important points for a frequent business traveler?
Perhaps you got a job that requires a lot of travel, or you see it somewhere in the near future, then you need these tips.
1. Pack Early, Pack Light
To avoid forgetting vital documents, start packing your suitcase at least one week before your travel date. Doing this helps when you want to take all the things that are important to your business travel such as your business cards, your phone accessories and chargers, camera and iPad. Forgetting these items could spoil your trip, so toss them in the bag early.
You can easily buy new clothes or underwear if you forget them but your essential items must be packed ahead of time to risk being lost in transit or forgotten. Also make sure you always take only essentials. If a thought starts with; "I just might need..." then you don't need it. Less is more, the last thing you want is to be stuck struggling with luggage. This is true in spite of your gender.
As a suitcase entrepreneur, travel light "less is more" when you are hauling luggage.
2. Book Your Flight Ahead
Booking your flight at least one week ahead (or several months if possible) of travel is the best that can always happen in your travel journey. This is because you need good space, good flight and the best airline available in order to maintain your psyche and be well rested through your travels. Plus often times booking early can get you impressive discounts which you will need considering how often you will be traveling.
An awkward journey can make anyone cranky on arrival and you don't want to appear all messed up physically and emotionally at your destination. This is how important it is to have a good flight and not be hurried or harried. Early bookings can help you get a window seat too which for me is therapeutic and gets me in the right mood for productive thinking.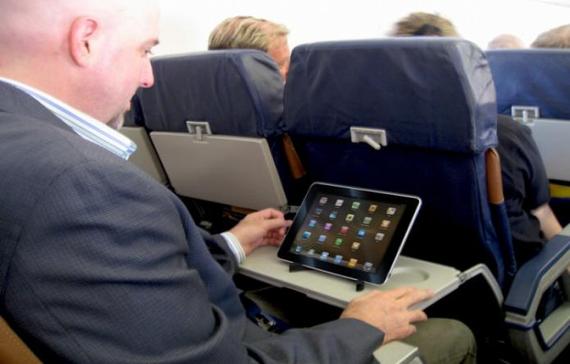 Booking a window seat also gives you the chance to work on your iPad or listen to music undisturbed. You don't need to move your leg if your partner needs to use the loo. You can also Sleep better mostly because the air hostess doesn't brush your shoulders when she passes by. So, getting a good flight ahead of time is good on so many levels.

3. Get App Friendly
Traveling when being lost in transit happens a lot when you have so much luggage to clear or get distracted receiving a long phone call. You may have to be put on the next available flight that may not work with your schedule. Using apps can make your consistent movements much easier.
Apps like Tripit saves you enough time by storing and maintaining your reservation details which you can easily forward to anyone, instead of making long phone calls trying to reel out numbers.
Stephen Molloy, the author of "How Apps are Changing the World" and an avid app strategist and user himself once made a long winded round trip in one month with just the aid of apps on his iPhone-From Sydney-Santiago-Bogota-Santa Marta-Cartagena-Medellin-Fort Lauderdale-Cancun-Playa del Carmen-Los Angeles-Sydney all the while not slowing down on productivity.
In His words, "Opportunities to work and travel and becoming increasingly easier, today it's systemizing your business to go mobile to become more agile" and I am inclined to agree as travel apps have helped me tremendously as well and there are just too many of them not to be bothered with living the app life.
Appearing at your destination prompt is the habit of a good entrepreneur. Getting delayed when you could have avoided it will cost you time and additional money.
Eat light before and during the trip. Alcohol intake or heavy food is not advisable for you. This way you stay light and on your feet. As soon as you get to your hotel room at your destination, you may eat to your heart's delight if you still have a day or two to your meetings, or knock yourself out after the meeting.

5. Maintain A Positive Relationship With Your Airline Of Choice And Hotel Staff
This is important for times there could be emergencies. You may have to travel on a short notice and need to speak to a customer care personnel to help you get a seat. Alternatively, skyscanner is a great app for these purposes. It keeps you booked at the best available prices. The beauty of it is that you can also make comparisons and select a hotel with a fair cost.
Being polite and building friendships with flight and hotel staff will save you more than once and this makes sense only if you maintain one regular flight and one hotel in every major city you visit often.
Now you are ready, go for it!
REAL LIFE. REAL NEWS. REAL VOICES.
Help us tell more of the stories that matter from voices that too often remain unheard.