Ramsey (also known for her hilarious meme "Sh** White Girls Say... To Black Girls") says her journey to cleaner eating sprung from her struggles with a sensitive stomach and a video she saw with a similar healthy living goal.
While Ramsey's efforts are steeped in personal experience (and gain), her tips are well founded in research.
Check out Ramsey's five-week plan and tell us: What's the hardest part of "eating clean" for you?
INFOGRAPHIC: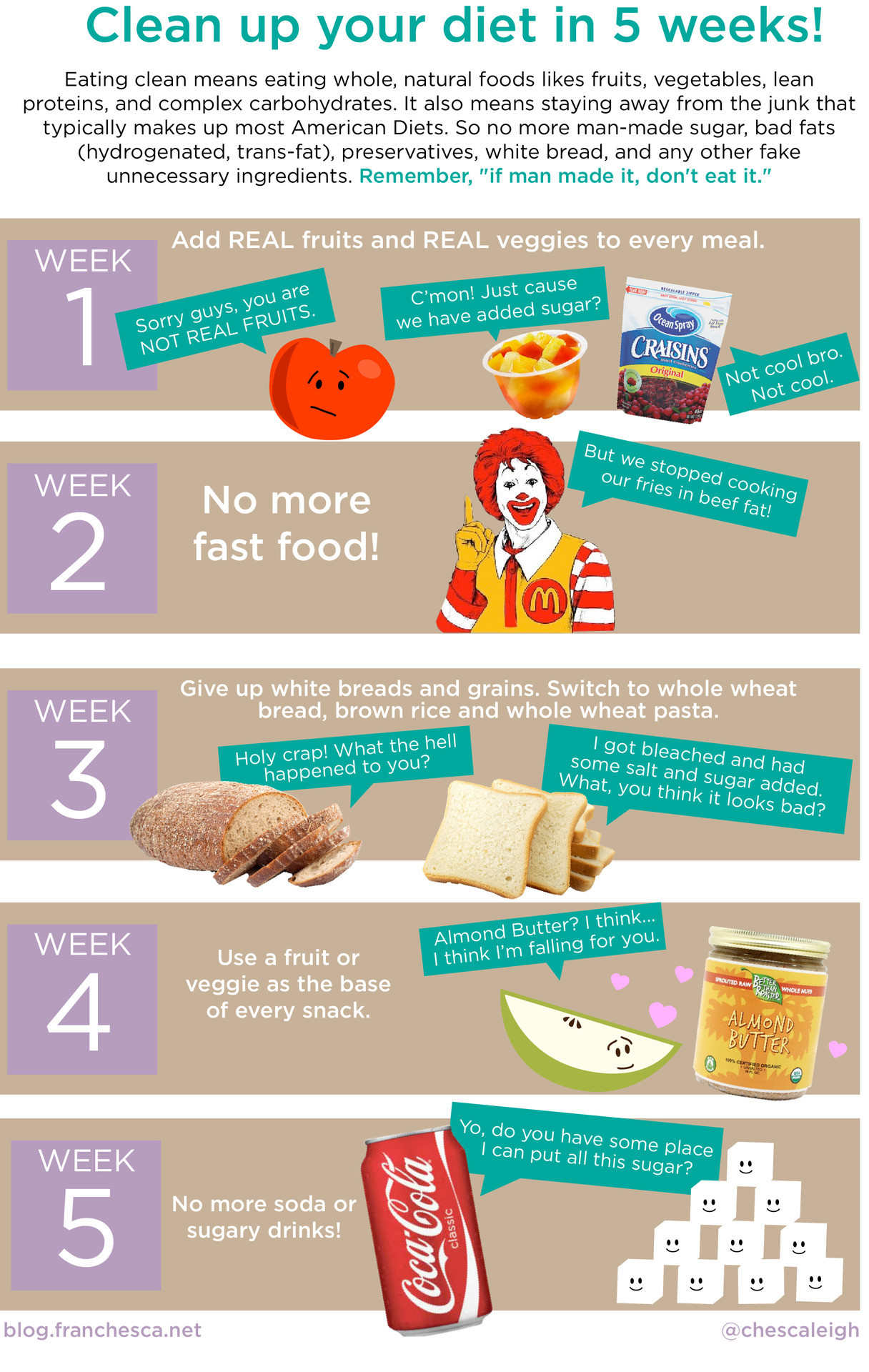 Popular in the Community