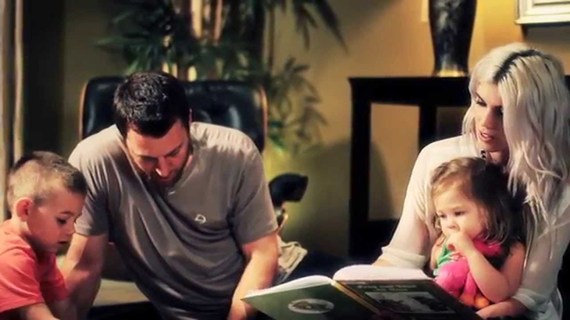 When Chicago Cubs second baseman, Ben Zobrist, went two for three during game two of the 2016 Major League Baseball World Series, he made it look easy. And when his wife, Julianna, takes the platform to sing God Bless America during game four, her voice is so beautiful that she'll make it seem effortless.
For this dynamic and talented power couple, these successes haven't come without hard work and perseverance. In a sit-down interview with Julianna, we explored how they are actively working to instill values in their children so they will emerge into confident young adults able to live their dreams.
Julianna Zobrist is a well-loved singer-songwriter, author and speaker who recently released her full-length studio album "Shatterproof." Ben Zobrist has a very successful career in Major League Baseball, most recently playing in the last two World Series games with the Kansas City Royals and Chicago Cubs. They are committed to traveling together even though their careers require them to be on the road 8 months out of the year. Juggling two professional careers and three young children is no small feat for this couple, but they make it work in order to live their dreams.
Growing gratitude and empathy in their children is a priority for the Zobrists. They are intentional to grow these qualities in order to minimize entitlement. "It can be an uphill battle sometimes-- I hear a lot 'But they get to... and they have...' For us, it's been important to maintain a life that extends beyond baseball and money and our professional success. Our faith is very important to us, and we want to help our kids grow to have unshakable faith in the God who loves them and matters most."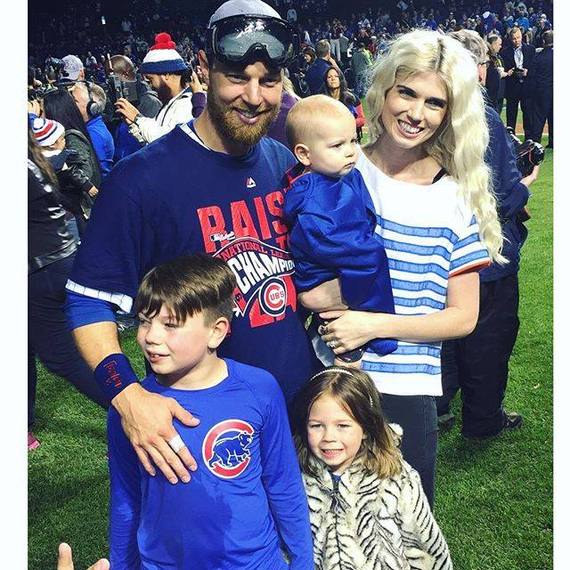 Julianna shared that they don't want their kids to think that they woke up one day and had these exciting careers, "We worked hard to get where we are and continue to work hard each and every day." One way that they make sure their kids know that life isn't all play and no work is to intentionally have their children attend and observe practices, not just games and performances. "Our kids are there to see Ben practice and they sit through my sound checks and watch me write and create. They see it all."
Putting their values into practice, they pray together at breakfast every morning. They do this because they believe in the power of prayer, but also like to be connected to the needs of others. Julianna shared that they maintain long list of people to pray for--family, friends, leaders, and missionaries. Each morning they pray for five people on the list. When natural disasters or catastrophic events take place in culture, they also pray with their kids for the people impacted. "We need that as much as our kids do. It's a deliberate decision to expose them to the needs and concerns of others. Our lives can be extremely consuming due to our schedule-- and this keeps our priorities straight," Julianna shared.
The Zobrists also believe in exposing their children to shaping experiences. Broadening their view of the world grows empathy and an appreciation for diversity. They recently took their children on a trip to the Dominican Republic to spend time caring for children in orphanages there. "Our kids met children who don't have families to care for them. We want them to have an up close and personal view of the real lives people live and inspire them to care for others."
Julianna explained that another way she grows empathy in her kids is to be empathetic herself. She shared candidly that one of her kids struggles every time they leave home for a trip. While these changes in schedule never phase Julianna or the others, she understands that her daughter isn't the same. This difference isn't bad, it's a good part of who she is and her uniqueness. Instead of getting mad or frustrated with her daughter's struggle before departure-- she began setting aside 15 minutes to connect with her before they walk out the door. "I help her by going over the schedule, and reminding her that all her toys and our house will be here when she gets home in a few days. When I started doing this and not seeing her behavior as defiant or inconvenient, it changed everything. I really believe that it's my responsibility to know each of my children and not be emotionally lazy. It takes more work--but I believe it has made me a better mom to be empathetic to their individual needs."
The Zobrists want their kids to be confident and secure, free to become who they are created to be. In fact, they have a special word to describe this self-confidence which happens to be the name of Julianna's studio album, "shatterproof."
She explains, "Shatterproof is not living in fear of one another. The whole concept was birthed out of a story about a kindergartener in my life. She was getting bullied on the playground. The bullying went like this: One day she's beautiful, one day she's not. She ended up walking on eggshells every day. I wrote her the song "Shatterproof" and told her, 'Don't let this 5 year old boy determine who you are.'
I want to inspire every person to be authentic to who they are and not be bullied into sameness or conformity because it makes others more comfortable." She believes that we all can model being "shatterproof" by not being like this bully on the playground and living confidently and securely in our own identity.
Julianna's shares where she finds her identity and security, "My confidence is found in who God says I am. Yes, I'm a christian in a very secular world. My life looks different than other people--and I embrace the freedom to be uniquely who I am." And Julianna and the whole Zobrist family hope you will too.
Julianna's full-length studio album "Shatterproof" is available on iTunes.
Related