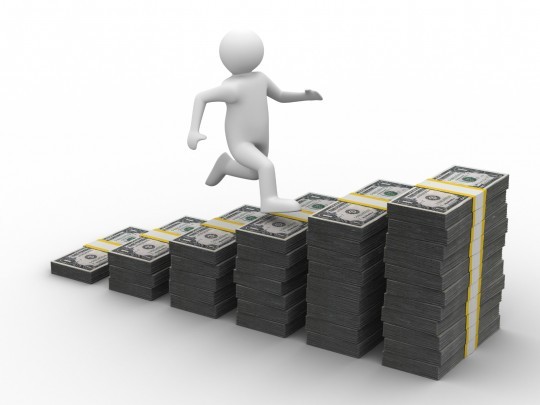 I know a thing or two about being an entrepreneur. The realization that, hey, I'm going to start my own business, be my own boss, is such an exciting feeling.
That thrill of being the one to call the shots and making your own hours cannot be compared -- at all -- to the life of the cubicle dweller.
That said, there are a few downsides to this risky business of entrepreneurship and they are not pretty.
Building a profitable business takes time and the bills still need to get paid.
Sometime ago, Barbara Corcoran on Shark Tank told an entrepreneur point blank to get a full-time job while she built her business.
But for entrepreneurs that have made a vow not to return to corporate work, there is good news. You can actually not go back and still make a side income while your main business strives.
I'll show you in a sec, how you can build a side business that would help bring in a healthy income to alleviate your financial stress, pay the bills and still have enough left over to funnel into your main business.
Here are 5 of those side income streams that can increase your income while you build your business.
1. Teach Online Courses:
Everybody has something they are good at.
As an entrepreneur, you are constantly learning new things about your business, acquiring new clients, retaining customers and getting leadership skills they don't teach you in business school.
I bet there are people out there with large wallets waiting to pay their hard-earned money to learn from your hard-worn experience.
2. Do Consulting for your business:
If you are passionate about your business, and you are really competent at your craft, you can turn that winning combination into doing consulting and offering it as a part time gig to local business owners in your niche.
This does not only increase your income, it helps you in other ways like:
You make money offering your expert advice to business owners
You build good-will. When you share what you know with others, they are inclined to look out for you and your business.
You get excellent referrals from satisfied customers that could lead to more profits for your business and increased income.
You get more knowledgeable about your business.
Robert Kiyosaki said, if you want to know more about something, teach it to someone else.
3. Apply for work-from-home support gigs:
There are a lot of companies, startups that offer exciting opportunities to earn money while working from home.
Better yet, they take out the hassle of having to create a second business to earn more money to supplement your income because they have already done the legwork for you.
Companies like Angel list, Guru, Upwork, Indeed, provide an established platform where all you need do is put in your time and your skills and make money.
These sites are an excellent source of freelance customer support gigs that make you money and increase your income.
4. Offer Freelancing services:
Sometimes having OCD can be a good thing.
If you are super organized and a jack of all trades in your spare time, consider using your considerable skills to build a side income freelancing. Do you have skills in web design, web development or in SEO?
Delve into that and make money out of it. Study SEO optimization of businesses -- especially startups -- and learn how everything works.
From ranking in the search engines to getting links from top sites -- learn how to solve these problems and deliver to it to the small businesses that contact you for solution.
Are you also an excellent writer or a John Milton in your spare time?
You could put together an Odesk/Elance profile and bid aggressively on gigs pertaining to your specific skills. You could provide freelance content for websites and businesses using your writing skills.
This is a very flexible side business that requires only a limited time investment from you by just posting a few bids for work per week. This leaves you time to build your main business.
This is a helpful way to hone your skills, make influential relationships that you would otherwise not have made and make a substantial side income at the same time.
5. Be a social media manager: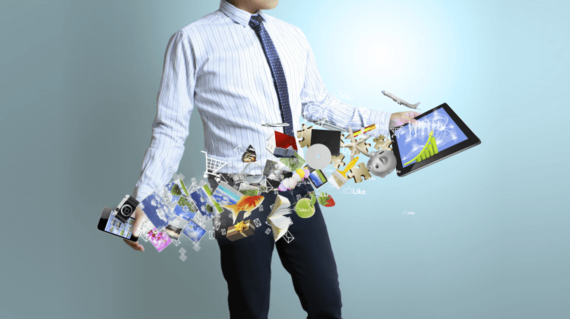 We are all guilty of spending an inordinate amount of time on social media, whether it is refreshing our Facebook page, opening a Twitter account for our pet hamster or liking our unclad pictures on Instagram.
What if we could earn money for our efforts on social media?
A lot of companies, especially startups, retail and travel companies have a heavy social media presence and are constantly in need of people to help them build their brands online.
You can find these types of opportunities on sites like Flexjobs, Careerbuilder and Monster.com.
The upsides are many; you get to rub shoulders with some very important people, build up your professional network (if you ever decide to hang up your entrepreneur boots, I hope not!) while building your sweet side income stream.
The downside is that it will require more than a small investment of time in the beginning to set up contacts and get clients that will want to pay you for your services.
Be patient and you will reap the benefits.
Other side businesses you could do to build side income include reselling products on Craigslist and Amazon, selling handmade craft on Etsy, driving a taxi for Uber and Lyft, getting a part-time retail job at Amazon and FedEx.
These companies usually hire seasonal workers during the Christmas and Thanksgiving season and providing good old-fashioned lawn mowing service.
Most of these businesses are flexible, require only a small investment of time and can be very lucrative.
Related