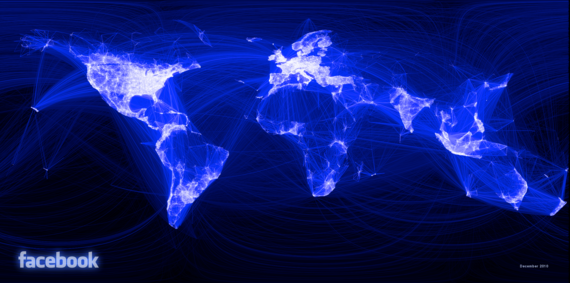 Since it's birth a decade ago, Facebook has taken over the world. In the third quarter of 2015, Facebook had 1.55 billion monthly active users. As remarkable as its dominance seems, this is only the tip of the iceberg. Facebook's plans for growth in 2016 are immense, creative, and might drastically alter the way that we consume information, communicate, and share data. Here are five things to look out for in 2016 as Facebook continues to change the world around us.
1. Facebook is going to launch a Satellite that will provide internet access to the entire world
With 1.5 billion users, Facebook Founder and CEO, Mark Zuckerberg, wants more. He has announced his plans to launch a satellite which will be operational by the second half of 2016. The satellite will provide internet access to gigantic masses of Africa, and potentially other parts of the world. This is only the first of many. This satellite, which is effectively unprecedented by any other technological innovation in history, will be followed by numerous others to provide internet access across Russia, China, South America, providing hundreds of countries with internet access who currently lack it. This project is a segment of Facebook's Internet.org project. Facebook will also be experimenting with drones for providing internet access.
2. Partnerships in Facebook's Strategic Initiatives in Developing Verticals
Between ad tech, next generation connectivity, messaging, new markets, and commerce, Facebook has a plethora of developing verticals that they will be growing in 2016. Ten years ago when Facebook was born, it was a platform to connect with your friends. Now, it is the most versatile, multi-faceted, globally relevant platform that exists. Facebook's ability to effectively and succinctly establish, grow, and maintain new partnerships will be key for its success in 2016.
3. Facebook Messenger Wants to Make Apps Irrelevant
David Marcus, Vice President of messaging products at Facebook, cited that Facebook's users of messaging have dramatically increased, reaching a whopping 800 million monthly active users. The growth is so tremendous that it makes Facebook Messenger the #2 used app of all time, behind Facebook. Not to mention WhatsApp, Facebook's other app, has about the same number of users. Facebook wants Messenger to replace other messaging apps and be the go-to for daily contact across the world. The big goal? Making phone numbers irrelevant. Messenger wants to become so useful that it replaces the need for texting and phone calls.
After acquiring Oculus Rift, Facebook allocates efforts towards integrating virtual reality. Facebook will introduce virtual reality as a means for marketers to share content and people to communicate and spread ideas with others. Virtual reality has been around for years, but its uses have until recently been limited. Facebook plans to introduce virtual reality on a global scale for the first time.
The iPhone has Siri, and Facebook will have Facebook M, a digital assistant tied in with Facebook messenger. This provides yet another tool for users to communicate and gather information, making it easier for people to get questions answered, locate places, and obtain data.
On top of his plans for his company, Mark Zuckerberg also wants to build an artificial intelligence system for his home so that he can control everything in his house with simple voice commands.
Calling all HuffPost superfans!
Sign up for membership to become a founding member and help shape HuffPost's next chapter