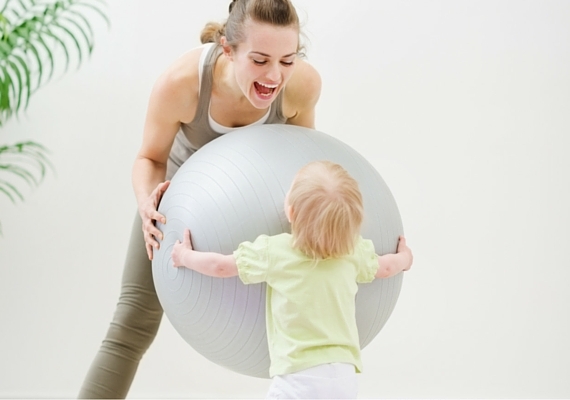 Motherhood changes everything.
That's what everyone says. Pregnancy, childbirth, nursing and beyond, it's an intense season as a woman's body creates, adapts and heals.
As a young woman, I struggled for over a decade with eating disorders and distorted body image. Naturally, when I became pregnant, I was anxious to see how I'd react to my rapidly changing body, wondering what the aftereffects would be.
Here are five lessons I've learned about my body through motherhood.
1) It's ok to mourn your former body.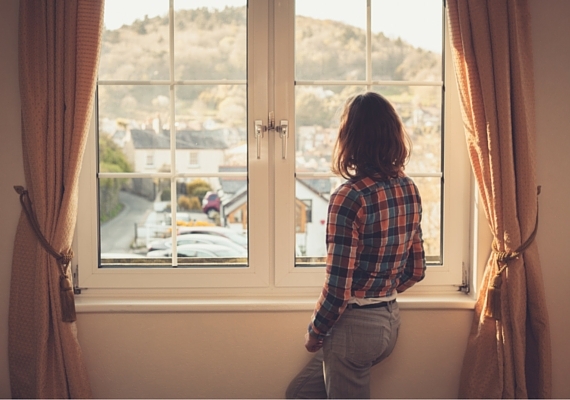 Mourning is an important part of letting go and moving on. If we gloss over pain without acknowledging our true feelings, the sadness lingers and prevents us from experiencing maximum joy in the future.
Giving space to mourn your former body paves the path to embracing your new one. This acceptance fuels positive motivation to make healthy choices during this new and demanding season of life.
2) Your body is created for change.
There is nothing like an ever expanding pregnant belly to teach you this. We're not meant to weigh the same thing we did in high school the rest of our life. Our body is an incredible creation that's designed to grow, evolve and carry us and others through the many seasons of life.
3) True health is found in balance, not perfection.
As a recovering perfectionist I still lean towards perfection. Yet at this point in life, I know it just puts you running on the hamster wheel. Not cute. Wrestling my toddler with an extra layer on my belly is more fun than mindlessly plowing away on the elliptical to burn off a weekend of wine and cheese.
Exercise is still a priority in my life, but it's not as long or intense. When my little guy naps, I squeeze in 20 minutes of Pilates or Ballet workout to maintain strength and reduce stress. I eat vegetables to keep my energy up, not my waistline down.
4) Your body's a vessel to give love.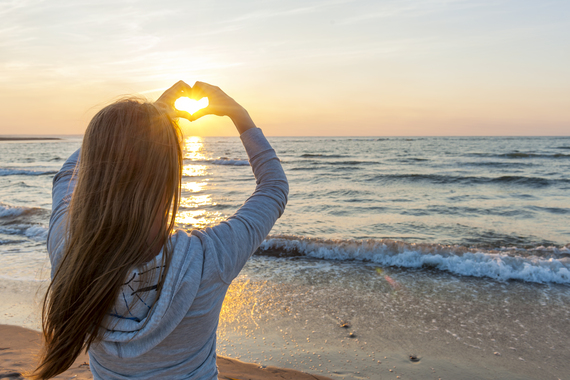 Pregnancy, nursing, rocking little ones to sleep, picking them up after a fall and holding hands during first steps are physical expressions of love. As a young dancer, I thought my body's only purpose was to create and share artistry with the world. I discovered there's more.
Women are innate nurturers. We can hug friends during a nasty break up or a bad week at work. We can share a smile with a stranger. Your body is a vessel to express and give love to the people around you.
5) Just because it's natural for your body, doesn't mean it's easy.
Childbirth is natural. Easy? Hell no. Whether a woman gives birth naturally, with drugs, via C-section-it doesn't matter. Kudos. Don't let anyone tell you otherwise. And nursing? Natural? Yes. Easy? Nope. My son and I both took awhile to get the hang of it and it wasn't until the very end of his first year that I would've called it easy.
Taking care of our bodies during motherhood isn't easy, especially when other lives depend on us. As we learn to listen to it, rather than punish it for changing, the process can be holistic and natural. Learn when to push it during exercise or take a nap and rest. Listen if your body needs vegetables or if you truly deserve that chocolate. Embrace and accept your new body, and you may discover new levels of peace, strength and grace on the inside and out.
Fitness Trainer and Holistic Wellness Coach, Tamara has created several fitness & Pilates videos and has appeared in Pilates Style Magazine, The Huffington Post, Organic Life, MSN, VooLuu, BASI Pilates and the Inspiring Mama podcast.
A former ballet dancer, Tamara trained at the Joffrey Ballet, Rock School of the Pennsylvania Ballet and graduated from Marymount Manhattan College. She is certified by Core Pilates NYC and American Fitness Professionals and Associates. Tamara resides in the Greater Philadelphia area with her husband and son.