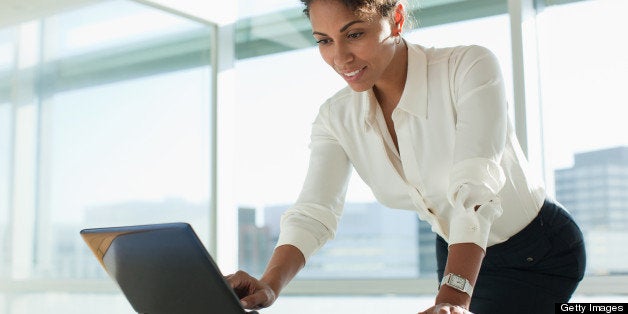 Technology has done incredible things for businesses--especially non-profit organizations. Prior to the internet era, organizations had to depend on word of mouth, expensive print campaigns and door to door tactics. Now that everything's online, it's nearly free to get exposure. There's social media, e-marketing, blogging and a host of other possibilities. Recession or not, it's a great time to be in the non-profit sector.
However, many nonprofits are missing the mark and passing up opportunities simply because they don't know any better. Every missed opportunity is a missed grant, long-term donor or in-kind donation. Here are 5 easy ways non-profit can spread the message online.
Blog platforms are completely free on reputable sites like Blogger.com. Blogging is a great way to build an online community, and that's exactly what nonprofits need to foster relationships with their donors. It might be best to hire a freelance blogger, but it's also possible to take advantage of the strongest writer on the team. Blogs should be updated every weekday, encourage interaction and engage in link exchanges.
A non-profit can really benefit from solid social media presence, especially when it links to a blog or a quality website. However, don't just on the SM bandwagon just because everyone else is doing it. If a social media site, whether it's Pinterest or Facebook, isn't updated regularly, that's worse than no presence. Social media management requires at least one hour per workday to properly manage.
Non-profits need to support each other and consider coalition strategies online, such as link exchanges. For example, NYFoundling.org might be one of the biggest organizations in New York, but even they will benefit from partnering with some of the underdogs. Organizations might compete for the same funding, but at the core they have the same mission -- plus, there's strength in numbers.
4. Prioritize Fast Response Times
It's easy to get down returning phone calls promptly. However, it's just as crucial to manage online communication whether it's replying to tweets or those emails sent via the web form. Virtual communication is supposed to make things easier, but it's also easier to lose things in the shuffle. Streamline a process so that everything's answered quickly.
Search engine optimization (SEO) is something every nonprofit needs to consider. Bring in the pros to optimize search engine results and keep an eye on the rankings. That way, people can actually find the non-profit online.
Following these easy steps is free and doesn't take that much time. Make sure each of these practices are in place for a quality online presence.
Calling all HuffPost superfans!
Sign up for membership to become a founding member and help shape HuffPost's next chapter