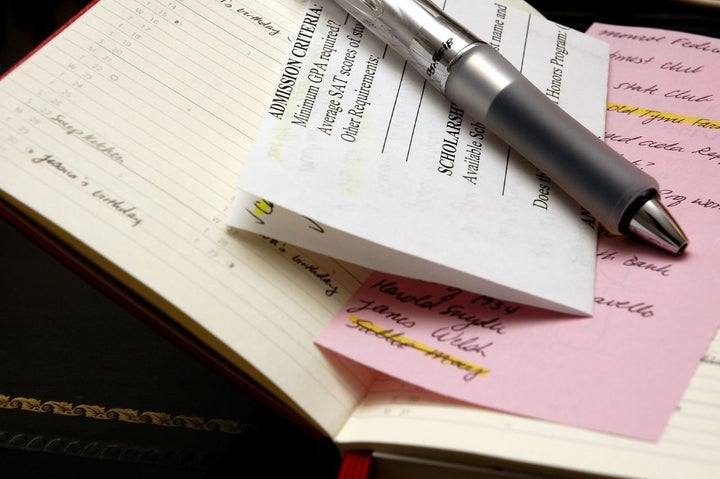 With college applications submitted and decisions trickling in, most parents are now focused on the scholarship phase -- how to actually pay for things. A H/T to Tyler Hakes, marketing director of CollegeRaptor, for these tips on what some parents may be doing wrong.
1. They think scholarships are won, when in fact, they are earned.
Some parents think the way to land their kids the big scholarship dollars is to sign them up for each and every enter-to-win giveaway on the planet. These giveaways are often a welcome respite from the rigors of college applications. They require no essays, no teacher recommendations, no nothing, which, not coincidentally, is about what your child's chances are of actually winning one of them. Think of them as lottery tickets that want your contact information.
In reality, the biggest chunk of scholarship and grant money is awarded directly by colleges and universities themselves (institutional grants) and most of those awards don't require a separate application, nor are they competitive. Rather, students can qualify for academic scholarships simply by meeting specific criteria as an incoming student. As Hakes says, "3.0 GPA and a 26 ACT? Here's $20,000 per year." It's a heck of a lot easier than writing 600 different essays to try to pay for college $500 at a time.
2. They believe that private colleges are too expensive.
This is one of those "nobody pays retail" situations. Many private colleges come with a sticker price -- better known as a published cost of attendance -- of around $60,000. But, in many cases, that private college will offer your student a big discount. It's not uncommon for "super-expensive" private schools to actually end up costing less than an "affordable" public college, said Hakes. The key is to check out the school's financial aid policies to see what you might receive in grants and scholarships.
3. They believe that public schools are cheaper.
Yes, this is different from #2. The reason most people think public colleges and universities cost less is because they foolishly think students will graduate in four years. In public schools, that just isn't the case anymore. One California state college has a four-year graduation rate of just 16 percent. With budget cutbacks, public colleges just can't guarantee that your student will get all the classes he needs to graduate in four years. Nowadays, they quote the six-year graduation rate -- and frankly, that's generally only around 65 percent!
So if you pay $40,000 for four years at a private school ($160,000) or six years at a public school $25,000 ($150,000) it pretty much costs the same. Plus graduating in four years means entering the workforce sooner, advancing in a career sooner. The lifetime difference in wages is considerable.
4. They don't understand that the rule of supply-and-demand applies to college financial aid too.
If your student brings what a school wants -- racial diversity, economic diversity, excellence in sports, outstanding community service, just to name a few -- the school will be more generous in helping you finance her education. If your student brings nothing special to the table, the school has less incentive to do this. Go where your student is a highly desirable candidate and it will cost you less. Go where he is waitlisted and just barely made the cut and you best be ready to pay out of pocket.
5. They believe all financial aid is created equal.
Scholarships and grants are money you do not need to repay. Some scholarships are not renewable but one-time shots to help your student afford freshman year. Some scholarships are renewable but require reapplication annually. Some scholarships require maintaining certain grades. There is institutional merit aid, there is federal and state need-based aid. And then there are loans, which you repay. Some student loans have higher interest rates than others. Some student loans let you wait to begin repaying them until after graduation; others you need to repay monthly starting at the point school begins.
Schools like Harvard and Stanford offer $0 in merit aid, so your kid's grades are worth nothing unless you also have demonstrated financial need. Financial aid is tricky. And aid offers aren't all written in the same language. You need to compare apples to oranges when appropriate. School A giving you 70 percent of your financial aid in loans is not being as generous as School B that is giving you 70 percent of your financial aid in grants. Yet both are meeting 70 percent of your financial need.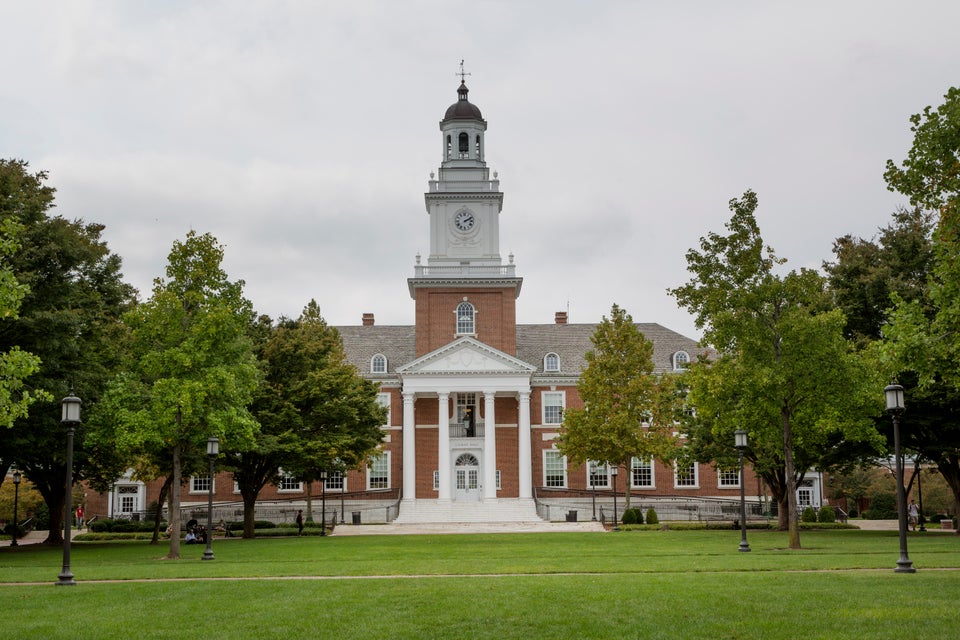 The Best U.S. Colleges 2016