You don't need to be a Dickens scholar to understand that for many teachers it is both the best of times and the worst of times.
Let's start with the good stuff. Digital innovation is inspiring imagination. Educators from all over the world are learning how to responsibly blend technology into their teaching, while sharing resource suggestions and best practices with colleagues and their growing professional learning networks.
The freedom to choose an assortment of apps, videos and open educational resources that can augment - if not replace - traditional curriculum for any given unit or lesson plan is empowering. Learning how other teachers put these tools into their own practice via Twitter Chats, EdCamps and other collaborative environments is exhilarating.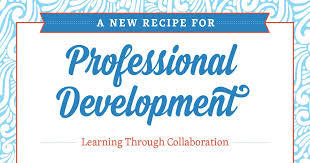 Amidst all of this euphoria, however, is the cold reality that rigid standards - intended or not - all too often stifle teacher creativity, sensitivity, and autonomy. This leaves a painful disconnect between everything teachers are learning outside of their classrooms, and what they are expected to share with their students within them. Further, antiquated "sit and get" approaches to professional development can never adequately bridge this gap.
Accordingly, in the age of iPads, Chromebooks and Twitter, teachers are self-organizing to learn from each other how to creatively blend digital innovations into increasingly stringent instructional parameters.
Here are five ways teachers can participate in their own professional development.

Learn to fail
Thomas Edison famously said "I have not failed. I have just found 10,000 ways that won't work." This enlightened point of view requires having a growth-oriented mindset. We are all simultaneously teachers and learners. There is no one proven and defined path for incorporating digitally-inspired ideas and resources into practice. Thus, it is essential to have the freedom to try, fail and iterate on a variety of new techniques. Of course, learning how colleagues and others we get to know in professional learning networks pioneer their own solutions can help you discover your own. My good friend and colleague Julie Keane further explains why we should give teachers permission to fail.
Collaborate with colleagues - inside and outside of your building
Just as you learn from the experiences of others, you should also document and share what new tools you are using in the classroom, which are the most effective, and how your students are responding to them. You can do this with teachers in your department, school and district-wide, as well as with those you meet at conferences and via educator-friendly social networks. I co-wrote a digest detailing A New Recipe for Professional Development with Keane, as well as connected educators Jennifer Williams, Katrina Keane and Meriwynn Mansori.
Participate in a Twitter Chat for teachers
There are hundreds of topical Twitter chats each week where teachers with like-minded interests share ideas around a given topic in their area of expertise. If you are not familiar with how Twitter can be used as a vehicle to grow your own professional learning network, books like 140 Twitter Tips for Educators is a great place to start. The book is written by Brad Currie, Billy Krakower and Scott Rocco, connected educators who started the very popular #satchat chat that takes place every Saturday morning. You can also visit Participate Chats for a full calendar of active chats, as well as educator-tailored tools to share resources and make Twitter conversations easier to follow and share with others.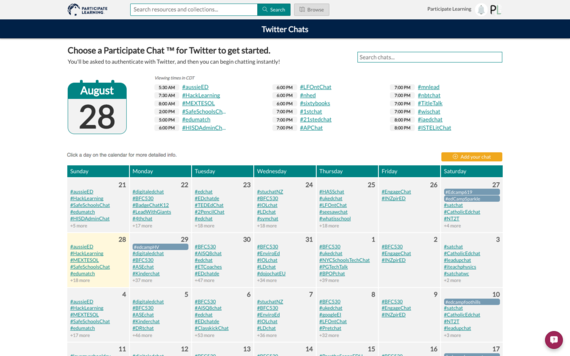 Go to camp
Beyond getting together in their schools and collaborating online, teachers from all over the world are converging in self-organized EdCamps. These one-day "unconference" events empower teachers to vote on the topics that wish to talk about that day. Multiple sessions around topics like coding, formative assessment and digital citizenship take place. If you can't attend a free EdCamp or miss a session taking place at one that you went to, Periscope is a great way to tap into sessions you may have missed.
Have fun!
Life is too short not to have fun! Yes, we live in heady times where new tools, platforms and technological innovations seem to arise by the semester (if not the day). Slow down, take a deep breath, and then dive in when the time is right for you. Once you take ownership of your own professional development, you will never want to go back.
Popular in the Community