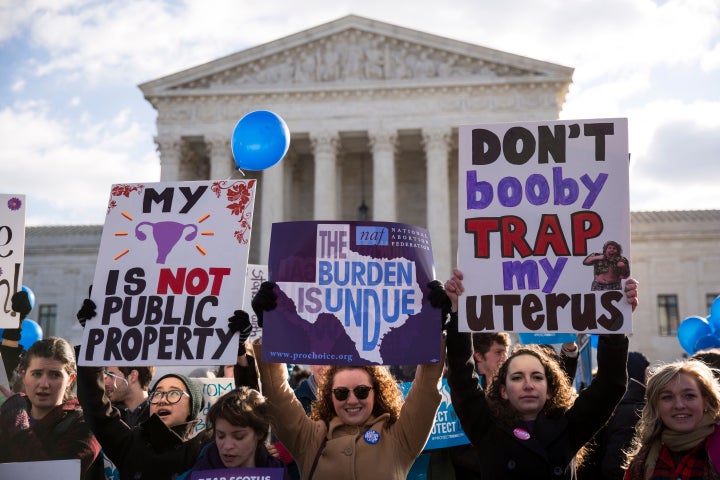 The United States Supreme Court is now considering the fate of Texas' House Bill 2, or HB2, one of the most restrictive abortion laws in this country, and arguably the most important reproductive rights case the court has heard in decades. The law mandates clinics upgrade to surgical-grade facilities, and requires abortion providers to obtain admitting privileges at local hospitals.
And it has completely crushed the state's abortion clinics. Since HB2 was signed into law in 2013, more than half of Texas' abortion clinics have closed. That has significant implications, both for women in that state and beyond.
"I'm not a legal expert, but as a person who studies reproductive health I can say that what I do know is that the exact same types of laws are being introduced in many other states," said Liza Fuentes, a co-investigator at the Texas Policy Evaluation Project (TxPEP) and author of a study published online Thursday in the American Journal of Public Health that measures the effects of HB2 on abortion access.
"It's very fair to say this isn't a Texas-specific problem," she added.
Here's a reminder of what's at stake and how, exactly, the abortion clinic closures hurt women:
1) When women's nearest clinic closed, they had to travel four times longer to get an abortion.
In the new study, researchers with TxPEP interviewed nearly 400 women who were at a clinic, seeking an abortion at some point during the summer of 2014.
Nearly 40 percent of the women had experienced the closure of their closest clinic. Among those women, the average one-way trip to the next nearest clinic was nearly 70 miles, compared to just 17 miles before the law passed. And for many, the distance was much longer: 10 percent lived more than 250 miles away from a clinic.
That presents a challenge in and of itself, but especially because Texas requires that women make at least two visits for a surgical abortion, including an ultrasound that must be done 24 hours prior to the procedure. A medication abortion, i.e., the so-called abortion pill, requires four visits: an ultrasound and state-mandated counseling session, two visits to receive two doses of the drug, plus another after the procedure is complete.
2) They were also three times more likely to have to stay somewhere overnight.
More than 15 percent of women whose closest clinic closed said they needed to make overnight arrangements, compared to just 5 percent whose closest clinic was still open.
3) Thirty percent had to spend more than $100 beyond the price of the procedure.
Abortions can be expensive. A surgical abortion can cost up to $1,500 in the first trimester. Medication abortions can cost up to $800. But beyond whatever they had to pay for the procedure itself, more than 30 percent of women whose nearest clinic closed spent $100-plus in additional out-of-pocket expenses, like transportation and overnight costs, as well as lost wages and child care.
For some, that's huge. "For women who are struggling to make ends meet," Fuentes said, "that could be the difference between getting an abortion or not."
4) Nearly 40 percent of women whose nearest clinic closed couldn't get the type of abortion they wanted.
Some 37 percent of women whose nearest clinic closed didn't get a medication abortion, even though it was what they wanted, compared to just 22 percent of women whose closest clinic was still open. While a lot of factors likely contributed, the fact that Texas requires four visits no doubt plays a role.
5) And those are all obstacles faced by women who ultimately got care. Others simply don't.
The new TxPEP study focused on women who were actually able to get themselves to a clinic and have an abortion. Others can't, and they don't. Indeed, an earlier TxPEP investigation found that the state's abortion rate dropped by 13 percent after HB2 was implemented. That decline may reflect the fact that many women are simply traveling out of state to have the procedure, Fuentes said, but it's also true that some women simply aren't getting abortions because the barriers are too great.
"It's true that you can say, 'OK, it's a long trip, but [women] can make it,'" she said. "But when you start piling on distance, having to stay overnight, then not getting the procedure one wants, what emerges is really a burden that we don't see with any other medical procedures."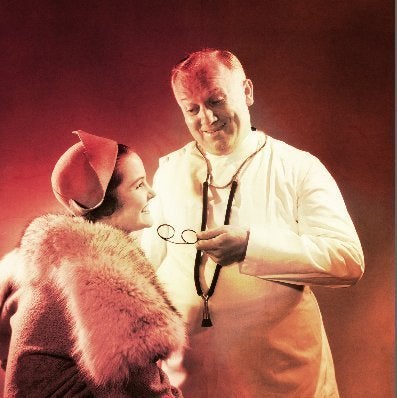 Myths About Abortion That Need To Be Busted