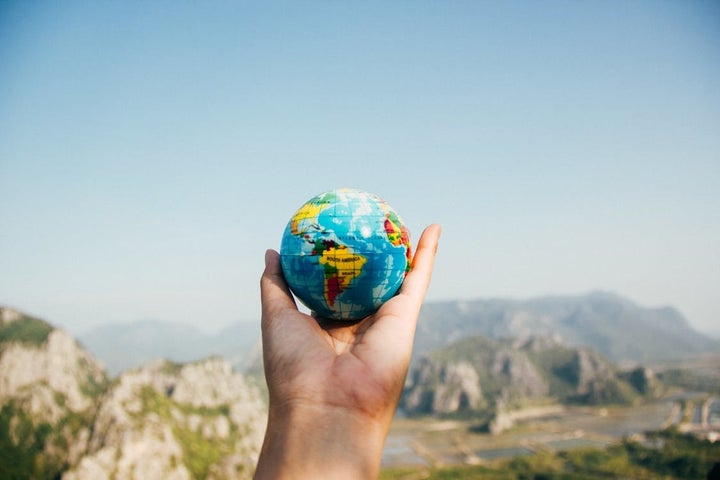 It's not uncommon for older generations to use a travel agent when arranging their next vacation. As quaint as this might sound, many young people tolerate grandparents or even parents who have proven themselves resistant to the last two decades of technological advancement, and still choose the slowest, yet most familiar way of planning their flights and accommodations. It might be nice for them to hear a friendly voice over the phone, but any travel agent that is still in business is likely charging your loved ones a hefty premium for their services. The effort it takes an agent to coordinate multiple travelers, hotels, airlines and more justifies a big commission—one your relative is paying on top of the cost of their ticket or room. To say that this agent's competition is heavy is an understatement: he or she must vie against countless online services that automate their job and provide a more convenient, visual experience for travelers.
Thanks to the Internet, the ways that people travel and vacation have changed drastically in a short span of time. While local travel agents used to serve as the communication hub between travelers, hotels, airlines and more, they were quickly replaced by websites, and then a new generation of expedient self-service platforms like AirBnB and Booking.com. Technology altered travel the way it has any other industry, yet it hasn't stopped evolving, and still seeks to find an edge where possible. The latest innovations have helped the travel industry continue its march forward, and new trends have emerged that seek to revolutionize the way people find shelter around the world.
1. Blockchain comes to travel
Blockchain is one of the newest and flashiest technologies appearing in the last decade, and services in virtually every industry have sought to incorporate it in some way. Travel is no exception, and companies like LockChain have already started using back-end tools that employ blockchain to streamline booking, flight planning, payment, and other functionalities that competitors can only deliver by using middlemen. While using AirBnB or Booking is undoubtedly easy, users aren't informed that they're paying substantially for credit card processing and other software that these sites incorporate. Accordingly, in exchange for a straightforward booking experience, and a portal to these customers for hoteliers, AirBnB charges a huge premium.
Blockchain platforms like these avoid the costs that come with payment processing, booking, and management by hosting their hotel marketplace on blockchain. Customers can use their tokens to rent accommodations with 0% fees, and other overheads saved by hosting on blockchain are passed onto users, even as hosts enjoy higher margins. LockChain itself already has over 100,000 hotels included on their marketplace and is quickly showing the industry how the young technology can optimize operational efficiency even further.
2. The battle of the review sites
Sites that aggregate user reviews and use them to market hotels and vacation destinations have dominated the industry in years' past, but their grip is loosening. Amid tight competition, stagnant value propositions, and higher prices for advertising space, TripAdvisor and similar companies have disappointed investors and travelers alike. TripAdvisor is suffering especially due to several accusations that it removed negative reviews of businesses on its page. It's become easier for new market entrants in direct competition with these businesses to acquire data from Google or Facebook that is of high quality, allowing them to steal customers as well, so new innovations on this front will be necessary to set a service apart from the crowd.
3. AI makes a breakthrough
Artificial intelligence is another trend on its way to the travel industry, and here it may well find its 'killer app'. Travel planning is suited well to AI tools, which can gather insight via data mining and use them to suggest relevant flights, rooms, or experiences to people. When one books a flight to Chicago, for instance, artificial intelligence bots will likely place nearby hotels offers, restaurant discounts, or advertisements for events in their peripheral vision. AI tools that offer dynamic pricing options are also going to play a bigger part in the industry in the coming years. A simple example of this idea is how one can visualize prices changing, depending on the dates they choose to fly. For businesses, AI pricing tools can autonomously adjust prices of flights or rooms depending on demand, weather, and other factors. What results is a more accurate, cost-efficient service that still puts customers first.
4. Companies get personal
Though technology is portrayed as coldly unemotional, it can be used to nurture closer relationships and communication between service businesses and their customers. KLM and Expedia are already using chat bots and automated messaging to preemptively help customers with their questions and make context-aware suggestions. AirBnB uses a similar robotic chat feature and has helped demonstrate to the industry how smart usage of this technology lessens the burden on customer service and reduces overhead. Marketing automation is also used to personalize messaging—a trend that many recognize in the polite, yet nagging emails reminding them to return to their abandoned cart or subscribe to the blog they just visited.
Virtual reality and blockchain are the youngest technologies looking to make an impact on travel. The former is much different from the latter, however, and brings more experiential utility to the industry. With a VR headset, one can explore the locale they're planning to visit and see a virtual replication of it with their own eyes before they buy a ticket. This is what's termed 'Virtual Reality Tourism', a trend that is likely to be a growing niche in the travel sector. Who wouldn't want to take a tour of the Grand Canyon from their living room? Hotels can offer the same value by giving virtual tours of their various suites, for example.
Expanding in new directions
The technological advancements that are making their way towards the travel industry show impressive potential, but have yet to prove their sustainability. It's likely that some of the innovations being tested today will fizzle out, but the process of technological evolution is never a smooth incline. Regardless, at the outset of 2018, it's already easy to see how different the industry could be in a year's time.
Support HuffPost
The Stakes Have Never Been Higher
Related
Popular in the Community