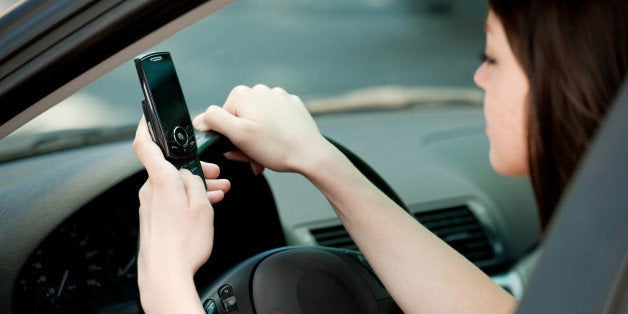 Stand at a busy intersection and most likely, you'll see numerous instances of distracted driving, or drivers engaged in other activities such as texting or talking on the phone. It seems like these digital distractions are taking many drivers' attention away from the road with no end in sight.
Shutting off the phone or putting it on a vibrate mode seems logical, and exercising common sense seems to be always key, but there are other things drivers should do to avoid distracted driving that could potentially lead to accidents.
Avoid getting "too social"
When does a simple interaction suddenly become a "social media moment?" Although it seems only natural to chat when you're sitting in the passenger seat, there's a trend nowadays of drivers taking "selfies" or snapping photos of themselves with their phones and then uploading it to social media, which is causing more distracted behavior.
Boundaries are key here. Having a fun chat with someone in a car doesn't warrant a "selfie." In fact, distinguishing between having a "social moment" and "let's now share this moment with the entire world" while driving is extremely dangerous.
Often you'll see drivers shouting into their phones. Could it be they've just had a bad day at work or a spouse upset them? What if drivers left their anger or frustration at home? There are wonderful little visuals you can place in the car to ease up on yourself to create a positive environment. Things like: "I am loved" and "I believe in myself" can trigger the brain to think positively.
You should never drive when you're frazzled, hungry, or exhausted. Pack a lunch. Take the time to take care of "busy" things that need to be done before leaving your home. Otherwise, you might find yourself in a situation where you are looking on your phone for a bite to eat. One thing can lead to another and this includes distracted driving.

Keep other distractions to a minimum
All kinds of distractions pull you away from exercising common sense on the road. Distractions aren't just visual like looking at a screen, but playing loud music, listening to a child scream or cry. The more frequent the distractions, the harder it will be to exercise more common sense.
Meditation and yoga are great tools for slowing down the crazy fast pace of life, but you don't have to be a yogi to do this regularly. Exercising mindfulness decreases the need to engage in distracting activities during driving and beyond. Even pausing from your busy day or stopping at the edge of the road to rest is a way to acknowledge your body's need to stay in the present moment. When you lose that ability to stay present, you lose the ability to be aware.
Although it seems to be even more of a challenge to bypass these distractions, these five tools solve the problem of distracted driving because they focus on mindfulness and staying engaged.
You don't have to text, talk on the phone or take a selfie to fill that empty moment. In fact, having empty "windows" during your day allows you to pause, reflect and stay aware against the fast paced digital lifestyle.