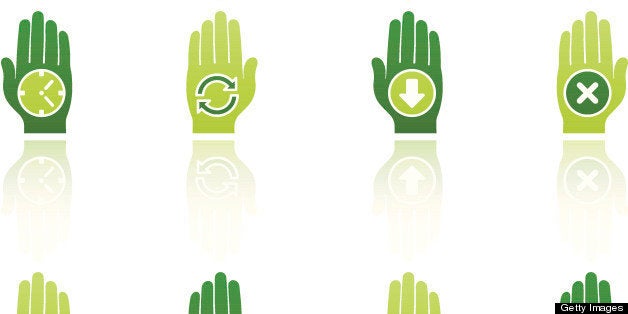 Everyday there are more opportunities to give back. The digital revolution has made volunteering more accessible -- wherever and whenever. At the same time, the volunteer rate has declined slightly to 26.5 percent as of September 2012 according to the Bureau of Labor Statistics.
For service organizations, these statistics matter. The organizations that are thriving are the ones who are utilizing digital new digital volunteer opportunities and who make it easy to find their volunteer opportunities online.
Here's a sample of some best practices:
The Red Cross offers training for individuals interested in assisting their social engagement team in communicating with people on Twitter, Facebook and Instagram using Radian6 and other online tools during times of disaster. If you are interested in donating your time, you can help people during or after a national disaster on social media. Volunteers help people find the information they are looking for, help direct people to where they can get help if it's needed and comfort the distressed on behalf of the Red Cross. If you are interested in using social media to make a greater impact and have sound judgment, this is a volunteer opportunity for you.
Choose one of the many volunteer opportunities available through the United Nations based on either your skills and experience, a specific development topic like environment, health or gender or a specific geographic location. The number and variety of open positions gives anyone the ability to make a difference from anywhere in the world simply using their computer. These positions vary in commitment from 1 to 5 hours, 6 to 10 hour or 11 to 20 hours a week. Check out the openings here for more info.
As one of the nation's first municipal programs that uses volunteer technology savvy individuals to help city governments, especially during times of emergency and disaster. Created in the aftermath of Hurricane Sandy by NYC Digital and the NYC Mayor's Office of Policy and Strategic Planning, the program aims to make use of partners from the nonprofit and private sector who can help a city develop strategic projects using digital technologies to help fulfill the needs of the public.
Code Corps is looking for volunteers to donate their time using digital tools from participating organizations. The program will vet individuals and potential partners prior to a disaster to ensure productive and efficient partnerships. As of now, this is only an opportunity open to NYC organizations, here's how to apply on behalf of your organization.
The All For Good database makes it easy to search by your local area, by state, by exclusively virtual opportunities or even for self directed volunteer positions. What sticks out the most about the All For Good database is the range of positions highlighted from both prominent non-profits and local grassroots organizations, giving every position equal visibility. Search here for the current virtual volunteer opportunities with All For Good, be sure to use the virtual tab to filter the right type of digital positions.
VolunteerMatch is another database of digital volunteer opportunities, but with more filtering options, which can lead to better matches for your skills and interests. The database allows you to filter by location, distance from location, keywords, skills, organization name, preferred partners, national service, cause areas (ranging in everything from animals to LGBT) and age range. A sophisticated level of filtering helps match more relevant opportunities with your background and can even help match family and friends to group volunteer projects.
VolunteerMatch offers training for individuals looking to create their own volunteer projects to be posted on the website, further facilitating a full cycle civic engagement in local communities across America. Visit VolunteerMatch here to search and apply for volunteer positions or to post your own volunteer project to recruit candidates.
How do you find digital or virtual volunteer opportunities in your community? And what has your organization done to recruit new digital volunteers? Share your thoughts in the comments below.
Related