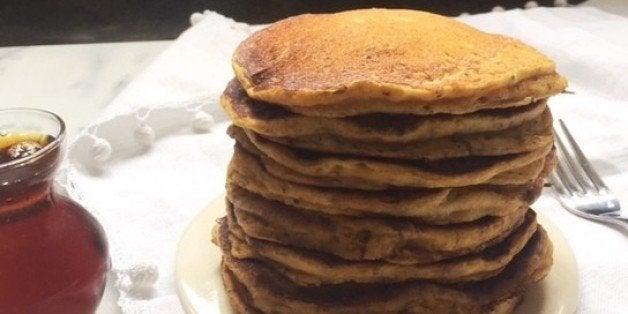 Vegetables. That's probably not the first thought that popped into your head when looking at a steaming tower of pancakes waiting to be drizzled with maple syrup. But that's exactly what you see. Pumpkin, to be exact, stirred into pancake batter along with cinnamon, ginger, and other warming spices. As a country, we are failing (quite miserably) to eat adequate amounts of vegetables each day, as revealed in the recently published Dietary Guidelines for America. I say it's high time we consider breakfast an opportunity to sneak in a few more servings. Here are five ideas to help you bump up the produce on your plate.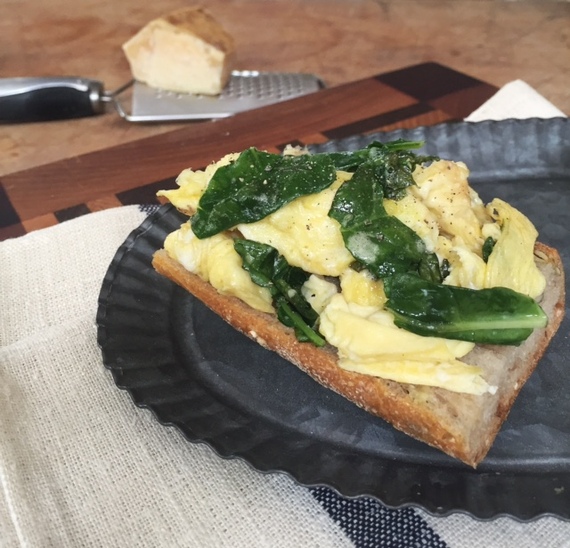 It's not as if pairing eggs with vegetables is a new concept (hello, Denver omelet), but it's one we often forget about during busy weekday mornings. Pull out vegetables leftover from dinner or grab a generous handful of dark leafies to toss into your scramble. Add fresh herbs or grated cheese. Delicious and Done.
STIRRED INTO PANCAKE BATTER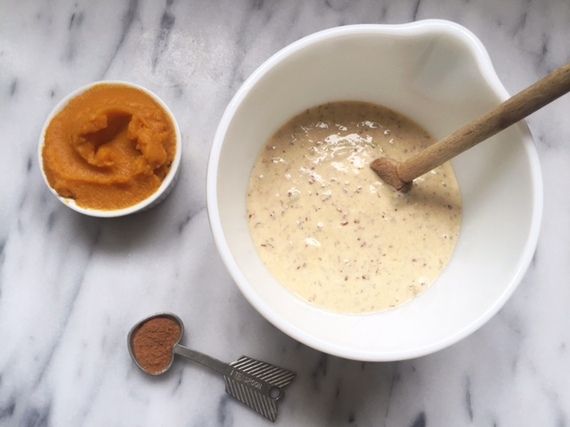 Pureed pumpkin (as well as sweet potato) stirs seamlessly into pancake batter. Not only does it deliver a monster dose of vitamin A, it makes pancakes tender and tasty. Start by adding 1/2 cup of puree along with a teaspoon of pumpkin pie spice to your favorite batter. Scale up from there if you think your batter can handle more pumpkin.
LAYERED ONTO TOAST AND BAGELS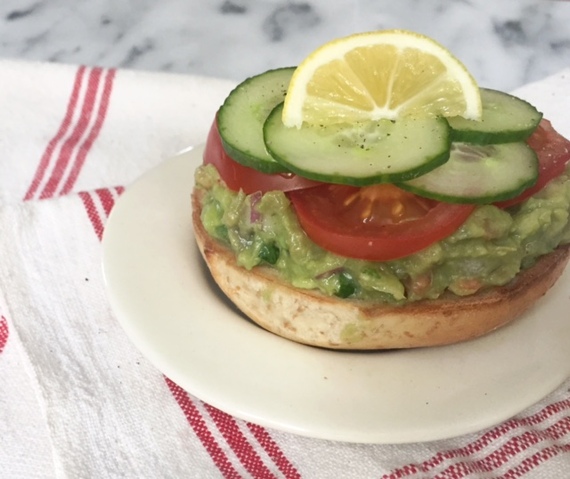 Swap out that cream cheese for smashed avocado (or take it one step further and use guacamole). Add tomato, cucumbers, and a squeeze of lemon or lime.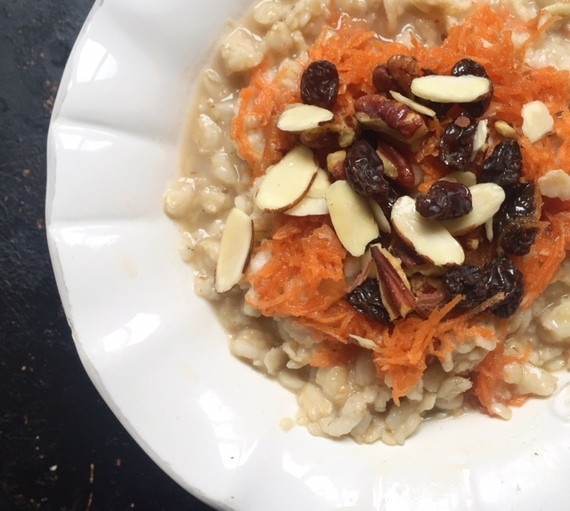 I call this carrot cake oatmeal. It's nothing more than finely grated carrot over warm oatmeal, finished with raisins, chopped nuts, and a drizzle of maple syrup.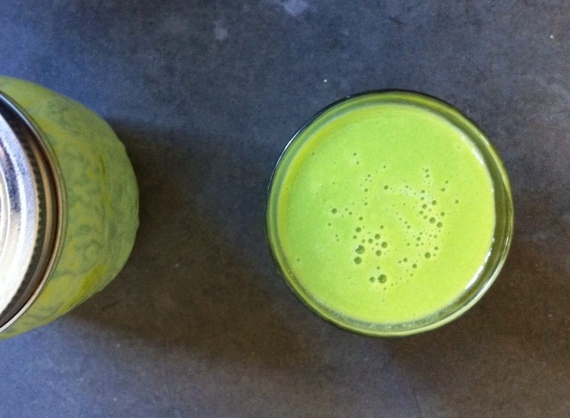 Boosting your smoothies with something from the vegetable drawer is one of the easiest ways to get in your veggies. Spinach and kale are my standard go-tos, but everything from avocado to beets are fair game. If you have my cookbook, the Raspberry Sneak is a good place to start.