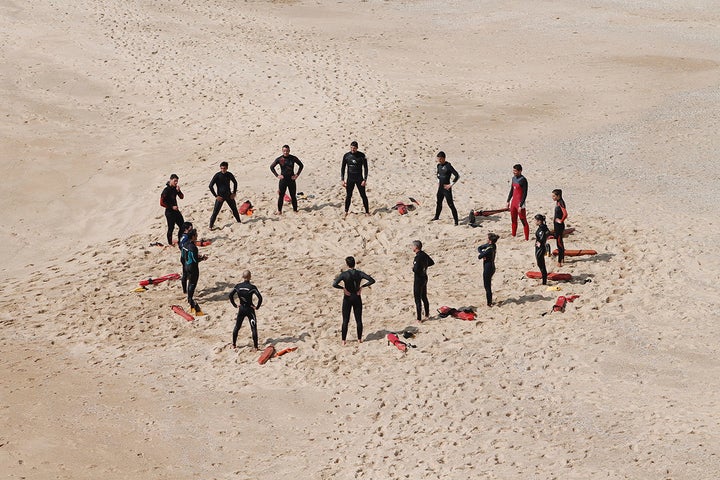 By Tammy Perkins, Managing Partner and Chief People Officer, Fjuri
Creating culture, like personal character, is an essential factor for businesses and brands today. Not only does having a strong culture act as magnet for customers and attracting top talent, there's nothing more foundational or influential in unlocking your company's success. Even the founders of today's largest companies worry about losing the magic that accelerated their company's growth.
Simply put, to reach your goals externally, you have to build a strong foundation and thriving culture internally. Culture ignored puts results in peril. If you don't understand and care for your culture, your ability to deliver results falls by the wayside.
The conversation around company culture and finding cultural fits is often poorly defined. Team culture isn't about ping pong tournaments, karaoke, or free lunches. Those are fun things people who work together might do. They may define your workplace environment, but they don't define your culture.
At its core, culture is the belief or behaviors that define a company. How your values and priorities align matter, as does the overall chemistry within your team.
So, what are the key drivers of building and sustaining a thriving team culture? Here are 5 key areas to focus on:
1. Co-create values and cultural DNA
One of the most important factors in bringing an organization together is co-creating core values with your team - what makes the company unique, what defines and inspires your team?
When developed in a thoughtful and intentional way, values can help employees concentrate on delivering better results. Make your values authentic. Once you have the values in place, map those values, as well as the company's priorities and goals into a solid plan so the team can internalize and act. With clear goals and outcomes in mind, everyone can pull in the same direction, and know how their work contributes to those goals.
2. Build a foundation of empowerment and accountability
Creating a culture of empowerment and accountability is critical. People will shut down and go through the motions if they don't feel like they're empowered. When companies find the right balance – treating one another with respect, while setting clear expectations that everyone must play their part, the group becomes greater than the sum of its parts.
People need to be able to openly speak, challenge each other and problem-solve without fear to give them the ability to get to the right decision or strategy.
Cut out any gossip, drama or issues of anyone being disrespectful - it creates unnecessary noise and distraction. The reason a culture works is everyone understands that they have respect and autonomy to do their job.
Great teamwork is paramount to any vibrant culture, and for teams to succeed, people need to do what they say they'll do. By creating teams that are empowered to make their own decisions, your business and culture are able to scale and thrive. Give teams the authority to get their jobs done while ensuring they accept responsibility for the results. Look for ways to reward your best teams, as well as the star players.
3. Celebrate your culture
Employees need an environment where they can bond or connect with each other on an ongoing basis. The occasional outing or holiday party can come across as superficial and don't really show a true commitment to culture. To engage employees you need to find ways to live and breathe your culture in every area of your company.
Cultural ambassadors are valuable for companies to define culture across locations. Cultural ambassadors can help new employees understand the values and leadership, and also represent their respective team's values to the rest of the company.
4. Put the customer experience first, while embracing diverse perspectives
Creating a positive customer experience is the key to a successful business and the lightning rod at the center of companies that should be informing every decision.
Brands need to tap into data intelligence in a smarter way to understand their audience's needs and succeed in today's market. But beyond that, you want to instill a sense of pride around reinventing and improving the customer experience.
Companies also need to embrace diversity and inclusion, which stretch beyond cultural backgrounds. Embracing diversity of thought, experiences and points of view always bring you to an outcome that is richer.
5. Take risks and embrace mistakes
Fear of failure often prevents people from being creative and successful. Employees should be empowered to feel supported when mistakes are made; to fail fast and learn along the way. This flexibility demonstrates your trust in your team and in turn their trust in their leader.
Reward behaviors that show a willingness to learn and grow. Provide employees with experiences that will challenge their thinking and their actions. The most successful employees are those that thrive in an environment where they can openly take risks and innovate.
A culture that is open to risk gives people an opportunity to learn and leads to innovation. Risk-taking should be rewarded as a part of what defines great work and the creative process. At its best, taking risks is about allowing your team to become more profitable and productive as they stretch in new areas.
A company's culture and values shape the core of its DNA - from leaders to employees to the customer experience you deliver in the market. It is what makes your company unique and is increasingly becoming one of the most important factors in hiring top talent.
A great culture begins with the overall attitude, cultivating a mindset to learn to see the world in a new way, and defining that mindset is where great cultures are born.
By empowering employees to innovate, fail fast and grow, while also staying open and nimble as a team, you can build a stronger foundation that solidifies your culture for the future.
Tammy Perkins is the Managing Partner and Chief People Officer of Fjuri, a marketing consultancy focused on helping clients to imagine the future of business, enhance marketing strategy and execution by tapping into big data in a more powerful way. Prior to joining Fjuri, Tammy spent more than 20 years working with major brands and startups including Amazon, Microsoft and Appen – leading HR and talent acquisition during periods of high growth and transformation. Find her on Twitter @FjuriGroup and LinkedIn.
Related
Popular in the Community