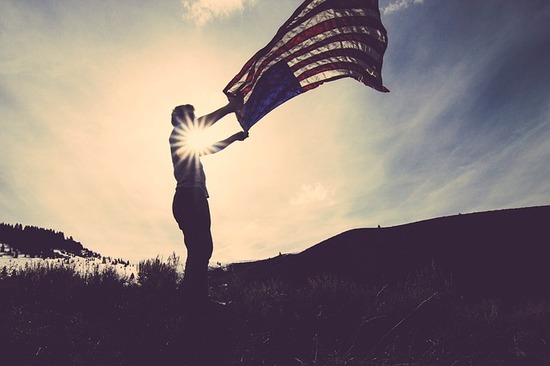 Independence Day is just around the corner and while millions of Americans are preparing by purchasing copious amounts of fireworks and picking out their best patriotic ensemble to wear to the block party, those of us who are living abroad are wondering how we can escape the feeling of being left out on this special day.
American expats are also faced with the conundrum of wanting to celebrate and be patriotic without being culturally insensitive. Almost everyone that I have met abroad has some kind of opinion or perception, good or bad, about the United States, so it is important to keep your surroundings in mind when you want to express your national pride. I can guarantee that your neighbors will not appreciate you running up and down the streets chanting "USA, USA, USA". So how do we celebrate the 4th of July abroad without being "that obnoxious American"?
Here are five possible ways that Americans can celebrate the United States' birthday while they are away from home:
1. Have a BBQHosting a BBQ is a great way to celebrate the 4th of July with your friends. If you were back home in America, it is probably what you would be doing anyway. Prepare some of your favorite dishes from home and make your meal special by adding some small touches, such as red solo cups and Cool Ranch Doritos. Many big cities around the world have American import stores or American food sections in the grocery stores where you will be able to find these treasured items. Hint: Many of your favorite American snacks can be ordered online from specialty websites or Amazon.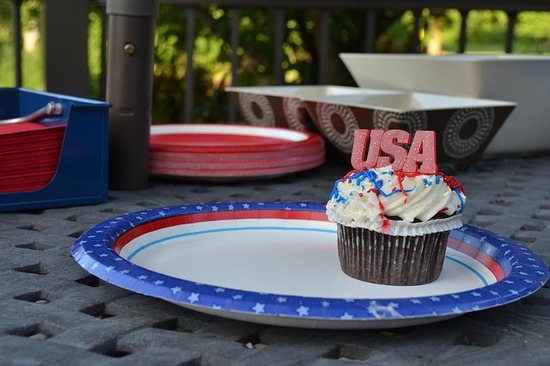 No 4th of July BBQ is complete without a patriotic playlist. This is the one day of the year that you can shamelessly rock out to "Party in the USA" all day long. I have found that my non-American friends find this particularly amusing, as they have probably never heard many of these songs. Also, be sure not to forget to include the timeless American tradition: beer pong.
2. Watch Patriotic MoviesIf you prefer a quieter alternative, inviting friends over to binge watch your favorite American films is a great option. Air Force One, Captain America or The Patriot are all superb choices. Personally, I enjoy watching Independence Day on a loop every 4th of July. Very few things get me more choked up than Bill Pullman declaring, "Today we celebrate our Independence Day!" *waves American flag*
3. Go to an American-Themed Bar or RestaurantMany cities around the world have at least one American-themed bar or restaurant. Going to one of these places is a potential option for those who are seeking the comforts of home on our national day. These places tend to be packed with Americans on the 4th of July and may even be hosting a special party to commemorate the day.
One of the most memorable 4th of July's that I have ever celebrated was at Planet Hollywood in London. This was years ago, but I still remember our hamburgers being served with little American flags sticking out of them and fireworks on the big screen with the message "Happy Independence Day to our American friends". It was such an unexpected surprise and made my day truly special.
4. Attend a 4th of July EventAttending an organized 4th of July event is a great chance to party with your fellow Americans. The U.S. Embassies and Consulates around the world usually host some kind of event to celebrate the Fourth, but this is usually by invitation only. Another alternative would be to attend a 4th of July activity planned by one of expat network InterNations' American groups. You might be surprised where you are able to find a party. In Germany for example, the U.S. Army Family and MWR is hosting a German/American Friendship Festival during the first week of July, with lots of American food and even a fireworks show.
5. Share and Make New TraditionsLiving abroad is a great opportunity to not only share your traditions, but to learn about the traditions of others and make new traditions. You may not be able to see that spectacular fireworks show you used to watch with your friends back at home, but why not do something different with your friends in your new home and start a new tradition?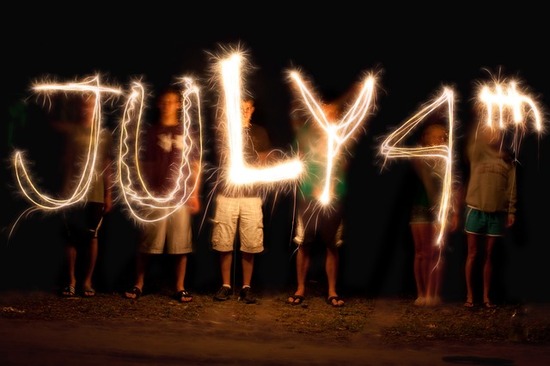 My friends have always been very enthusiastic about celebrating my American holidays with me and I love celebrating their holidays with them. Celebrating holidays while abroad is never quite the same as celebrating them at home, but in the end, good company is really all that matters.
Victoria Borisch is originally from the great state of Wisconsin, but she has spent the past three years exploring the untamed beauty of the Republic of Georgia, becoming a whisky drinker in Scotland, practicing a new language in Russia, eating her weight's worth of Langos in Hungary and enjoying the beer gardens in Germany. She is currently based in Munich and works in the public relations department at InterNations.
Related
Popular in the Community