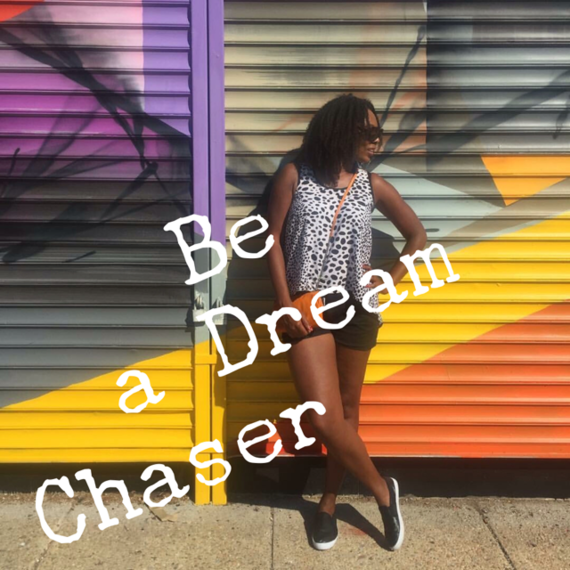 The New Year is upon us and this is the time when we get very ambitious about our objectives moving forward. The slate is clean. The lists are new. It's a restart - reset - refresh!
But something that I live by every single day on www.daily-affair.com, is to "just shut up and go!"
Live it!
Do it!
Now!
No excuses, man!
One of my mottos is "I'm A Dream Chaser," because in February 2015 I quit a pretty high profile job on television to travel the world! (And to build my business as a content creator through Dream Network Media.) It's a pretty daunting path. But it was the only one I could see.
The end of 2014 knocked me off my feet:
1. The love of my life suddenly disappeared.
2. My job was sucking my soul away.
3. Three of my family members died within the month of November.
No more waiting for opportunity. I had to make it my damn self. I had to finally go for the BIG dream I had been cooking up in my head for years. And because I had a pretty decent savings account, I didn't need to wait for a venture capitalist, angel investor or sugar daddy to come save hoe.
I didn't have to ask for permission. I had the audacity to think that I could do it myself.
And everyone I know was watching.
My inbox would percolate every single day with inquires from industry colleagues, friends, family, and strangers, essentially asking "how are you able to do that?" Some were very passive...around the way...inching to the point. Others were blunt, even tinged with envy "Who's paying for that?" or "I wish I had the guts to do that." I'd always reply "You can." But overwhelmingly, the reaction was supportive and proud.
My intention for my work has always been to inspire. I'm also known to say "My job is to inspire you to go!" I'm always grateful for the feedback that I actually do inspire, as it's a fine line with this work between bragging, shaming and motivating.
"I'm just a regular girl with a dream, like you."
"Travel isn't as expensive as you may think."
"You can do it, too!"
All tweeted quotes from me this year in either speeches at conferences, on the radio or in print.

Around my birthday, late September, my collaborator for The Daily Affair, Danielle Lazaro always does the sweetest posts - she finds the nicest things to say about me, which always leads to a genuinely humble "awe shucks" response from me. It's always a surprise, though she does it ever year! But this year, she essentially held up the mirror so that I could see the reflection of my influence. I was so pleased that the message I wanted to send to the world was actually being received. She drafted a post called "How to Chase Your Dreams" where she curated five points she's observed about the way I live my life, from my social media and work on- and offline. These are Dani's words below. The photos are from my Instagram: @dayveesutton
1) Belly laugh at least once a day

Quite simply, it's a must.
Elizabeth Scott, M.S. and Stress Management Expert, writes that studies so far have shown that laughter can help relieve pain, bring greater happiness and even increase immunity.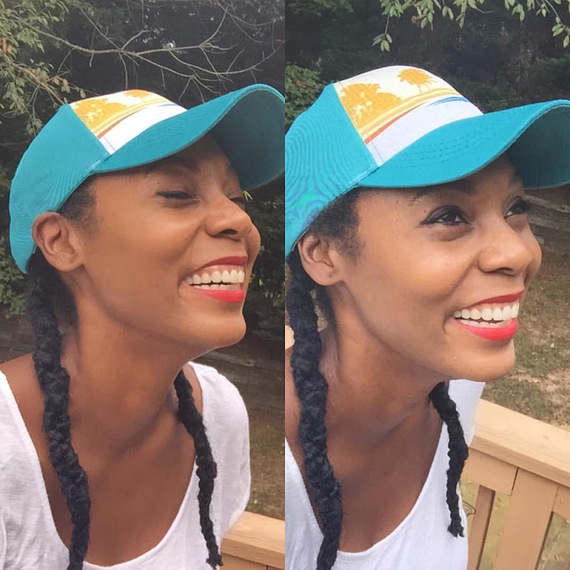 2) Travel

See the world. Learn. Expand your mind, and your horizons.
Stacey Johnson, LMT (Licensed Massage Therapist) says, "Stepping out of your comfort zone is when you can really allow life to happen, and essentially make you a better person. Going on a medical mission trip to Ecuador was one of the most tiring, dehydrating, and confusing trips I've ever been on. It was also a pivotal turning point in my life. You realize how good you really have it, (even if you don't have much) and how you can impact so many lives by being there, only giving your time and energy. You never know the difference you will make unless you step out of complacency!"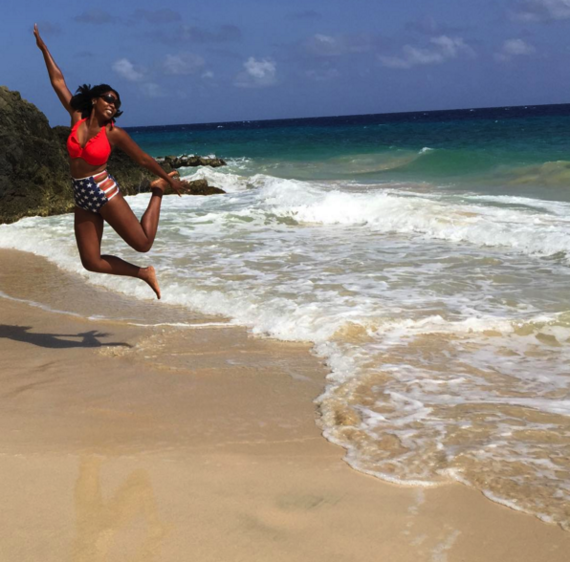 3) Share your knowledge.

Dayvee travels extensively as a public speaker, and her talks are both inspirational and thought provoking. As an employee, I get the benefit of her knowledge for free (yessss!!!), but as a woman always looking to better myself, I can say that her workshops are well worth the money.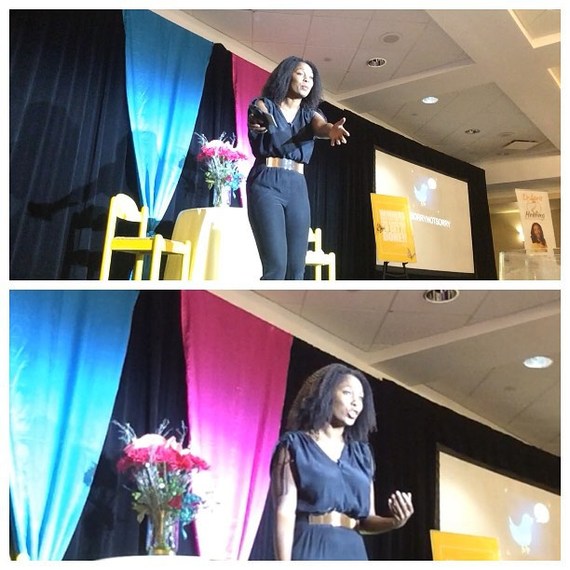 4) Don't take yourself too seriously.

Keep your eyes on the prize, chase your dreams...but be true to yourself.
Ralph Waldo Emerson once said, "Be silly. Be honest. Be kind." Try this advice yourself. You just might be surprised by the results!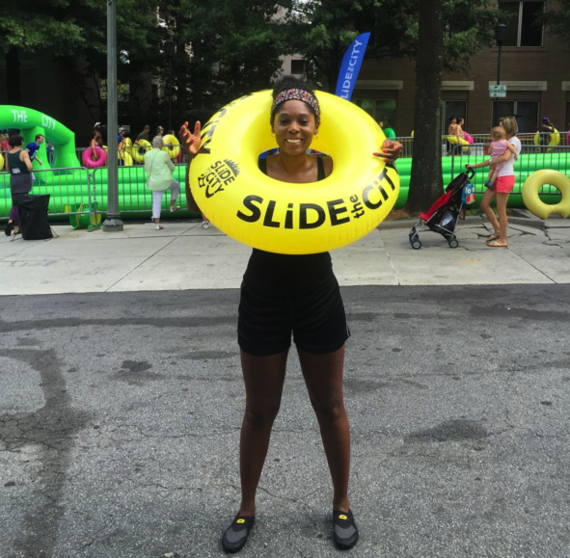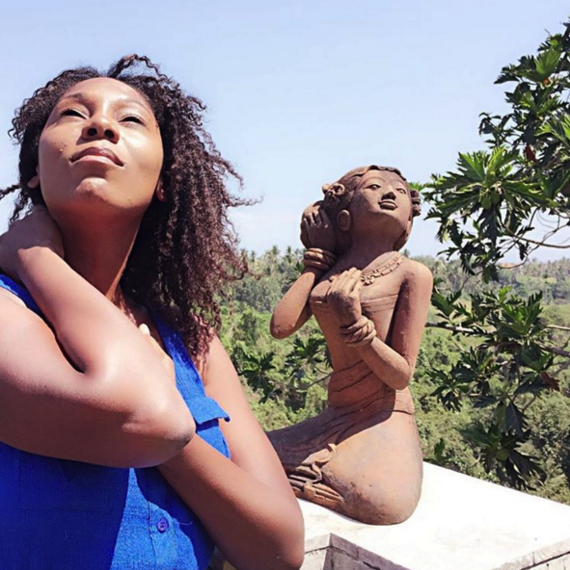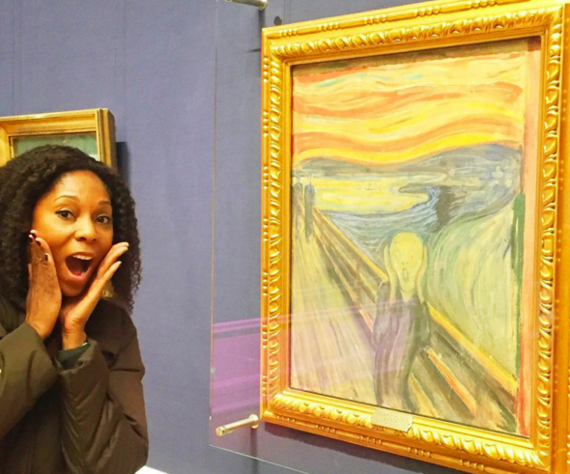 Dayvee has a knack for making you feel like you are worth her time. No question is too basic, and she delivers help and advice with kindness. She chooses to empower, rather than overshadow, those of us she knows.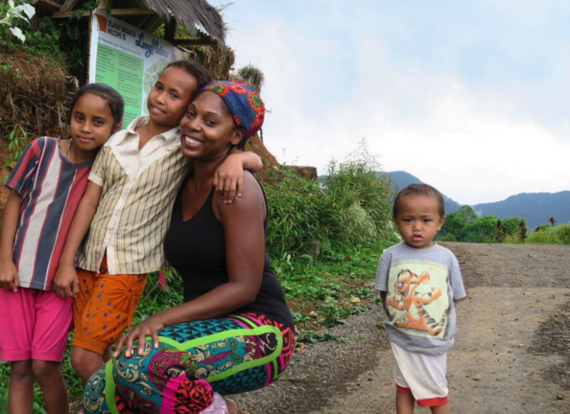 What's the most outrageous thing you have done for something that you wanted?

Read more lifestyle tips and tricks, along with my travel tales on The Daily Affair.
Watch and participate in our live Travelscope Travel Tuesday talk show every Tuesday at noon EST, streaming live from the site.
Follow Danielle Lazaro on Twitter and Facebook.
Follow Dayvee Sutton on Twitter, Facebook and Instagram.