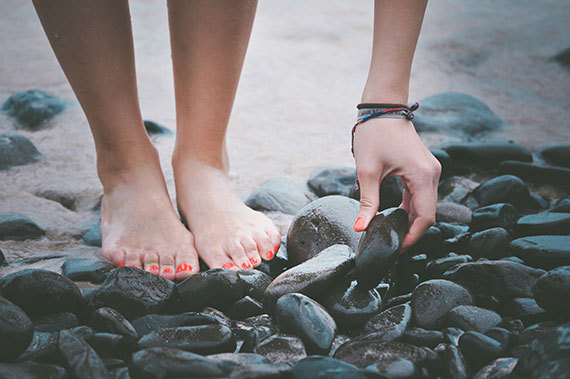 Who doesn't occasionally need a break, a time out, or a day to themselves? Our busy lives often leave us feeling frazzled, rundown or overwhelmed. Taking care of your mental and physical well-being doesn't just happen. You have to consciously make the time for it. While most of us would love to be able to get away for a long spa vacation, time and budget constraints can make it difficult. Those challenges don't mean you have to abandon your dream to relax and recharge. You can easily create your own retreat with just a little bit of advanced planning. Here's how you can design and customize a personal retreat that fits your life and bank account.
1. Make the time, create the space, drop off the kids
First things first, you have to formalize your personal retreat by picking a day and then scheduling the time. Whether you have four or eight hours clear the day and put it on your calendar. If you're a parent you need to make arrangements for the kids with a friend, partner or babysitter. You might want to ask a couple of friends if they'd like to take part in a retreat day with you. Pick a place or room where you can get comfortable and where you won't be disturbed. Decide which activities you want to include and make a schedule.
2. Get inspired
There are so many amazing talks available for free through Ted Talks. Grab some healthy snacks, your favorite beverage, and settle in to listen to some inspiring talks by speakers like Brene Brown, Tony Robbins, Elizabeth Gilbert or Dan Pink. A lot of "best of" Ted Talks lists already exist online so all you have to do is a quick search on Google to find a talk that peaks your interest.
3. Practice mindfulness
This is a great time to stop, breathe, listen and write. Give yourself the space to slow down and meditate, journal or do both. There are some great apps and online resources available for guided meditations like Insight Timer or Calm. When it comes to journaling you can go with stream of consciousness to see what's on your mind or pick a theme like gratitude to write about.
4. Plan on moving
Make sure to include some type of movement in your schedule. Take a yoga class in person or online, get outside and go for a walk, grab your bike and hit the road. Whatever kind of movement you find relaxing that will also give a chance to breathe, think and feel recharged. If you can afford it you might even consider having a private yoga class. Many teachers not only offer classes at studios but also do private lessons. If you're sharing your retreat time with friends you can split the cost to make it more affordable.
5. Make simple meals ahead of time
The last thing you want to worry about during your retreat time is that nagging question of what to eat. Either make some simple meals or snacks ahead of time or have everything prepped and ready to throw together for a simple meal. You can prepare your food while practicing mindfulness as an extra activity too.
Bonus: Splurge on one thing
Depending on your budget you may want to splurge on something that will make the retreat just a little more special for you. Things you might consider: a massage, facial, pedicure, a new journal, candles or a specialty food you wouldn't normally buy.
Don't feel guilty for putting aside a day for yourself. You'll come away feeling recharged, refreshed and better able to manage your life with a new energy and perspective. Not only will you benefit from this kind of self-care but so will the people you care for the most. You are definitely worth it.