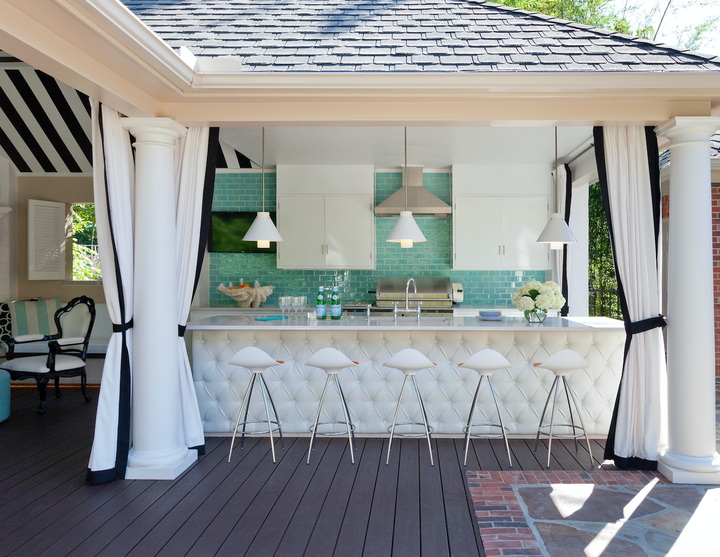 When designing outdoor rooms - like patios, screened porches, lanais, and kitchens - most people don't realize that the same design guidelines for indoor rooms should apply! You want to make your family and friends feel just as comfortable in a chic space outside as they are inside your home. So I've put together a few rules of thumb to remember.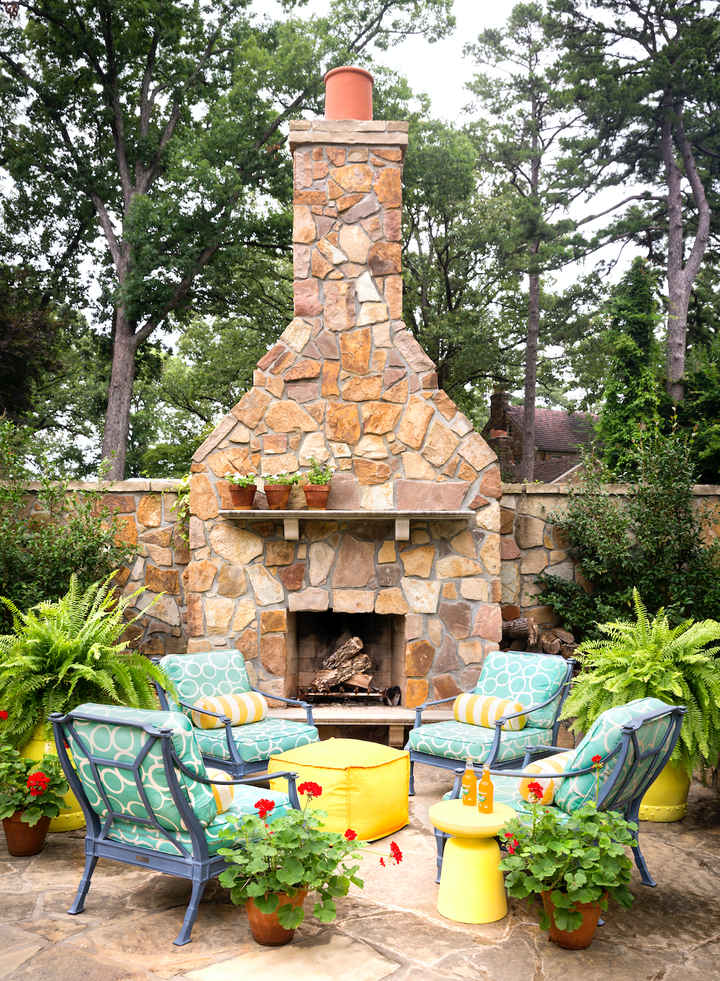 1. Offer a lot of great seating - both in the shade and in the sun. Just like in your home, your guests will need seating that fits the event. So be sure you have fab loungers for sitting in the sun, comfy seats for eating and talking, and of course some umbrellas to cover them when they've had enough sun.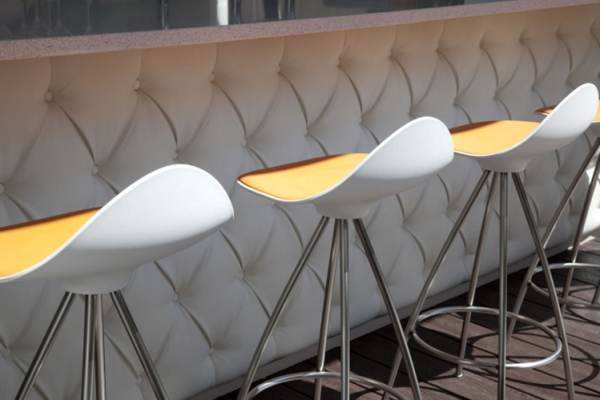 2. Height matters. If the chairs in your dining room weren't the right height for the table, your guests wouldn't be comfortable eating there, right? So you need to be sure any stools or seats outside are just the right height for the table or counter.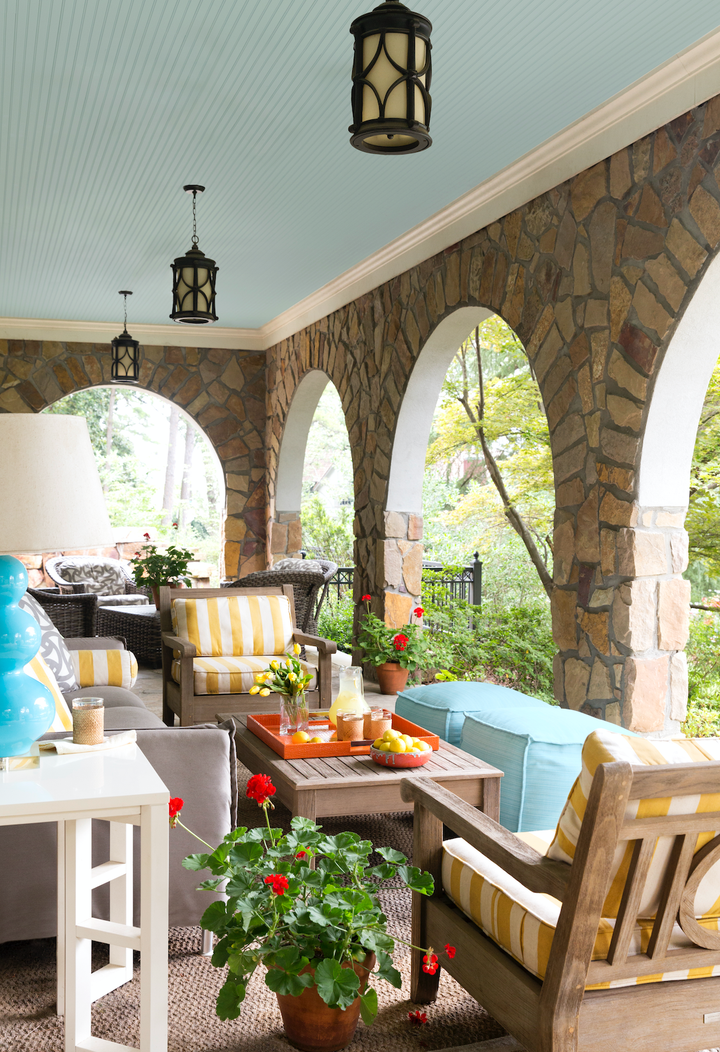 3. Lighting is key. I like to have the right light on hand in any area of the home - and the same rule applies outside. You want to provide great light for tasks like preparing food, or to allow your guests to linger over drinks with you and other friends on warm summer nights.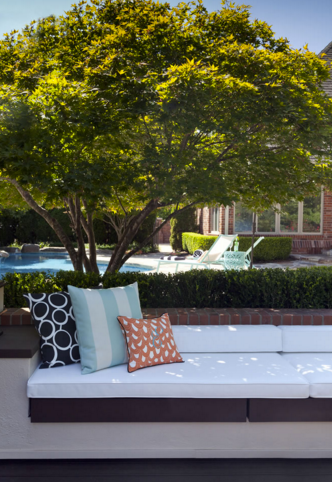 4. Help them relax. Having a lot of pillows on your seating lets guests get comfortable and enjoy themselves. They can pop these great outdoor pillows behind their backs or use them for propping up their arms. Either way, these pillows look great, and make your guests feel great!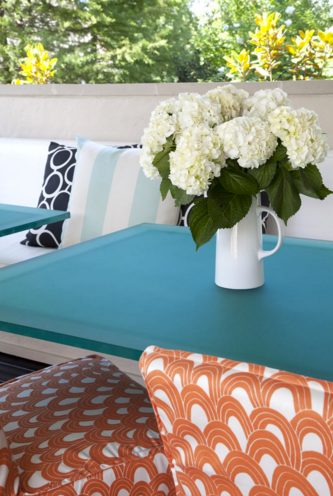 5. The natural look. If you had a dinner party indoors, you would definitely want to use fresh flowers on the table, right? So do the same outside! Cut some lovely stems from your own backyard, or use purchased flowers that complement the decor. Either way, a bouquet creates a welcoming look.
Use these ideas to create your own oasis outdoors - and start planning those summer parties!
Popular in the Community