By: Mady Dahlstrom, Content Editor for Porch.com
For the apartment occupiers and city dwellers, these five decorating solutions for your tiny home's outdoor space will get your balcony or rooftop deck in tip-top shape for the rest of summer. Whether you're looking for an extra cozy space to unwind in after work, or a spot to entertain friends and family, take a look at these easy ways you can dress up your small apartment balcony, brought to you by the Blogger Community at Porch.com.
Comfort is key when it comes to your apartment's outdoor space. Since you have limited room to create a comfy and snug space, choose your furniture wisely. Whether you want to purchase a small loveseat or DIY your own daybed for the corner of your balcony, adding comfortable seating will turn your outdoor space into the perfect place to lounge.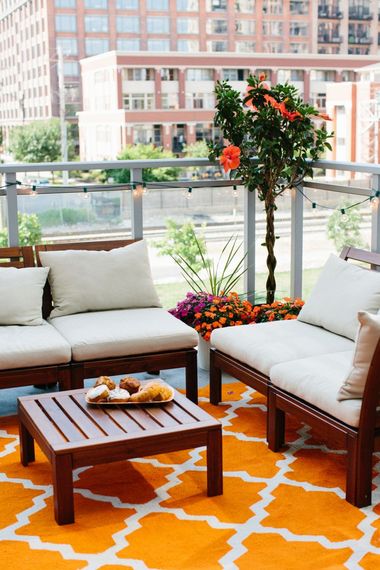 Nothing brings a balcony more to life than fun accent colors! Be bold with your outdoor accessories by incorporating bright, cheerful colors that will put a smile on your face every time you step outside. If you prefer a more neutral setting, try picking one color to highlight through decorative pillows or lights.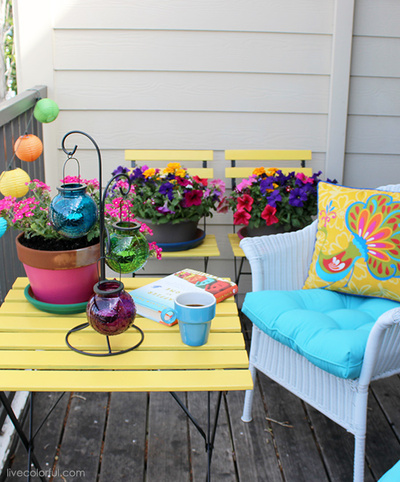 Just because you don't have a backyard to grow a garden, doesn't mean you have to put an end to your green thumb. Create your own small garden on your apartment balcony by DIYing a wall planter, like this wall-mounted succulent letter DIY.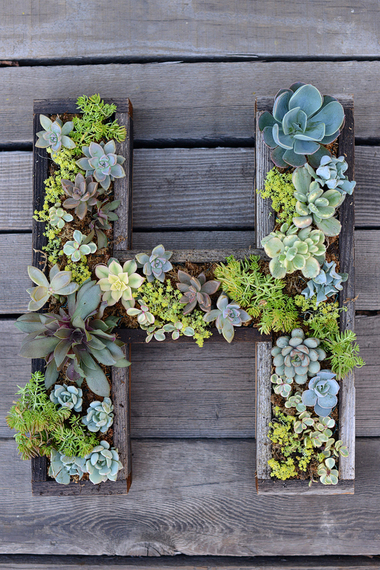 4. Mix and match patterns
Don't be afraid to mix and match patterns throughout your balcony décor. Vibrant colors layered with fun patterns can create an attractive design that makes a lively statement. Mix patterns like a pro by choosing patterns that are from the same color family and by working with an odd number of patterns.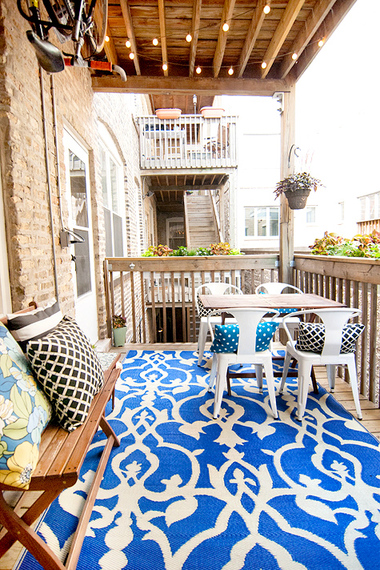 Add playful lighting to your outdoor space to create an enjoyable area that can be used for entertainment at any hour of the day or night. You can DIY your own lighting or buy inexpensive outdoor lighting from Ikea for personalized décor.