Raymond Moore, a former pro tennis player and CEO of the Indian Wells Masters tournament, said recently female tennis players "ride on the coattails of the men," "don't make any decisions and they are lucky." Further, if Moore were a "lady player, I'd go down every night on my knees and thank God that Roger Federer and Rafa Nadal were born because they have carried this sport." Moore resigned after an apology failed to quell protests, but his behavior is just the tip of an iceberg -- that needs to finally melt away.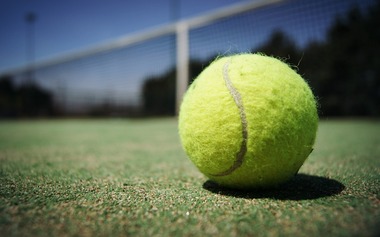 Almost 44 years have passed since Title IX guaranteed gender equity in education-related sports, 53 years since the Equal Pay Act became law, and 96 years since women won the right to vote, but it's feeling a lot like we're back in 1916, instead of 2016.
Serena Williams' perfect retort to Moore, that the women's final of last year's U.S. Open sold out faster than the men's, extinguishes doubt about the stature of women in tennis. Similarly, in basketball, star WNBA player Elena Delle Donne is fighting back by calling out the many sexist comments she receives despite being named WNBA player of the year and racking up records. Delle Donne is among the top five free throw shooters of all time, male or female, yet one lay commenter tweeted she should "go back to the kitchen." Alarmingly, the ESPN March Madness bracket smartphone app (ESPN Tournament Challenge) doesn't track the women's tournament, although game viewership and fan engagement is climbing steadily. Even the president pays close attention to the women's game. And as the U.S. team won the Women's World Cup in soccer last year, fans clamoring to purchase the star players' jerseys found they were not readily available in men's sizes -- coming online eventually, but only after an outcry.
These sexist practices diminish the accomplishments of girls and women in sports, undermine the progress we've made, and hinder recognition of the amazing talent and inspiration females bring to sports and our wider communities.
So, how do we say, "No Moore!"?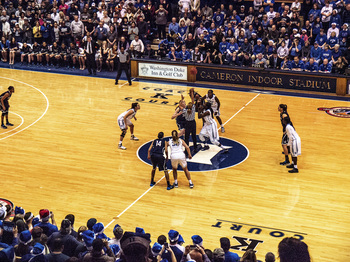 1. Root from your living room or on the sideline for your favorite college and pro women's teams and players.
2. Support the community and school teams of girls and women in your life, whether she is your wife, daughter, niece, granddaughter, sister, mom, or friend.
3. Ask ESPN to add the women's bracket to its app by sharing to @ESPN #womenshoopsequity.
4. Support women athletes from around the world who are heading to the Rio Olympics in August, with newly added women's opportunities in golf and rugby.
5. Vote with your dollars: Wear your women's sports jerseys and team merchandise so Moore and others like him know how lucky they are to have girls and women on the court, on the field, and in the gym!
Calling all HuffPost superfans!
Sign up for membership to become a founding member and help shape HuffPost's next chapter