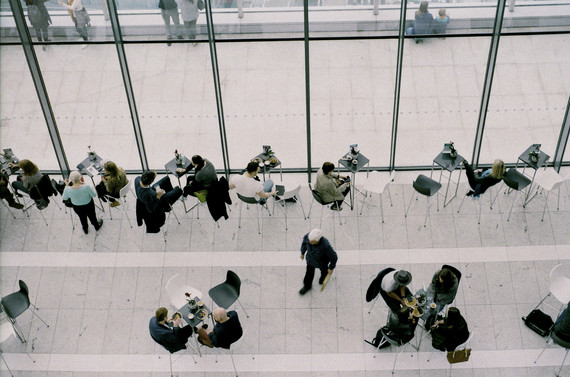 By nature, small businesses have to operate on a local level. Building a close-knit network is thus essential for success. Small businesses gain traction from the charm they can offer, embodied by genuine connections. Their clients are seeking a more personal experience than mainstream companies offer.
As a result, many small-business owners are afraid to expand because they fear losing their localized charm and being considered a "sellout." However, if owners want to make more money and establish a broader image, they must expand their influence through networking. By reaching out to fellow business owners and people with expertise, owners have the ability create a symbiotic network that benefits all.
1) Always be open to answering simple questions.

Thanks to modern technology, anybody can reach out to an expert for help or guidance in their profession. If a small-business owner receives a request for advice, he or she should be willing to assist the asker. Doing this opens the possibility for this person to connect you to others who might have the same issue.
However, this exchange is not about giving out free advice. Nor should you be a Lucy, setting up your advice stand and charging a nickel for pieces of wisdom. Giving your time to someone creates a relationship that could connect you to many others dependent on your services. It will help you form a tight-knit network in your community. This way, the local demand for your service will always find you.
2. Provide mutual value.

If owners want to expand their network the old-fashioned way and reach out to individuals, they must be sure that they will not waste the individuals' time. Instead of asking for advice from people without giving anything in return, owners should open the conversation by proposing their services to their audience. Otherwise, you risk the chance of presenting yourself as a parasite, rather than offering a mutually beneficial interaction. Nobody wants to affiliate themselves with something that won't create value for their business.
3. Get involved in the community.

If you're a small business, the community is your marketplace. Therefore, adding value to the locals will generate social capital for your business. This is not as much about becoming a charitable organization as it is becoming an admired entity in the public eye. Along with social capital, you can form partnerships with other local businesses as a sign of unity in the community.
Owners can form partnerships with events that generate local exposure, such as sporting events and conferences. For example, in Macon, Georgia, local businesses help out with the annual youth tennis tournament. Hotels in Macon, GA partner with the tournament to house the players. Hotel owners benefit from the exceptional PR and forge relationships that will put them in the forefront if community members have a need for their services.
4. Be honest.

Locals can smell a phony. If local businesspeople feel that you only want to speak with them because of an ulterior desire, they will not wish to speak with you. You must bring an honest proposition or they will not give you a minute of their time.
Be honest with your counterpart, and say outright that you wish to form a connection that would benefit both of you. Honesty is the best policy. It's a cliché for a reason.
5. You don't have to do it alone.

Owners can make approaches much easier for themselves if they bring along a networking "wingman." Bring along a coworker or an employee you trust if the meeting seems overwhelming. This will ensure that you have somebody who can pick up the slack if a conversation starts to deteriorate, and will give you a supporting voice.
Building a network in your local marketplace will give you the connections you need to succeed. But the key to expanding your network is mustering the courage to put yourself out there and meet new people in uncomfortable situations.
Popular in the Community