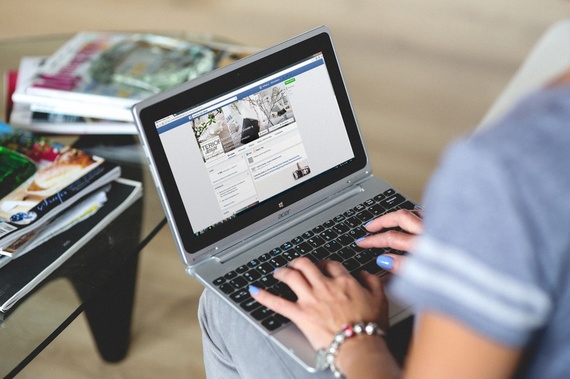 My favorite way to get clients is in Facebook. Granted there are many other ways, but Facebook seems to be all the rage right now, and for good reason.
Here's the thing... often times people are scared about putting themselves out there in the world of FB and have no idea where to start. Below are five ways to get started now.
1. Make sure you identify your ideal client. If you haven't done the Ideal client exercise in a while, your time is now! Spend 15 minutes writing about your ideal customer. Get as specific as possible. Name. Gender. Age. Occupation. Where does she live. What does she do for a living. Married? Kids? Single? What does she do on weekends? What does she do on a random Tuesday night with girlfriends? What blogs/magazines does she read? Who does she follow on FB/Instagram/Twitter? What boards does she follow on Pinterest? What does she believe in? What keeps her up at night? What are her fears? Get as detailed as possible.
2. Find the groups this person hangs out in. You can do a search in FB on the top of the page. Type in keywords that your ideal client uses and find groups with those people. This could take a bit of time, but it is worth it!
3. Join the groups and find 3 or 4 of the groups with the most interaction.
4. Consistently post in those groups (no more than 4). When you show up and post in the groups talk to you ideal client and your ideal client only! Let's say your ideal client's name is Lucy. Talk to Lucy as if you know everything about her. Talk to her struggles. Her fears. HELP her and provide value to her. And guess what...there are a ton of Lucy's out in the world waiting to hear from you.
5. Once you find a few "Lucy's" start building real relationships with them. Reach out and bring up an issue that you know she is facing or some type of connection you share.
Andi Wickman is a Mindset and Business Strategy Coach for women entrepreneurs. She helps women double and triple their incomes by shifting their mindset and focusing on business strategy so they can have the freedom based business of their dreams.
Related
Popular in the Community