Your employees are your company's greatest asset. But do really take the time to learn more about them? Here's how you can connect with your staff on a more personal level.
A. Make a Habit of One-on-One Time

Building a relationship with an employee is like any other relationship. You just need some one-on-one time. Make it a habit and schedule weekly meetings with some and monthly meetings with others. Don't just discuss projects, but talk about overall feelings, like what they're excited or worried about. And don't always meet them in the office. Try to go out for a walk or grab some lunch together. - John Koht, kohactive
A. Create an Open Forum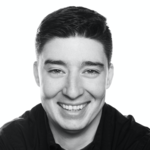 At Colorado SEO Pros, we have an open forum regarding our company operations, goals and policies. We discuss a lot, and as CEO, I strive to make sure everyone has a voice and encourage constructive criticism to improve the way we do things. In the end, I believe this makes us a stronger team and more effective at managing SEO for our clients. - Christopher Rodgers, Colorado SEO Pros
A. Form a Camaraderie With Employees

In order for an entrepreneur to form a stronger relationship with his/her employees, it's extremely important to be flexible and understanding of employee needs. If an employee needs to take care of his/her sick children, an entrepreneur can offer to pay for the day off. All the small things will have big rewards for the business owner. - Ajmal Saleem, Suprex Learning LLC
A. Get to Know Your Team

I was always taught to not be friends with your employees, but I know now that's not necessarily true. We've started to have lunches together and more one-on-one meetings and lunches outside of the office. It's so much easier to speak freely when you aren't in the office, so we usually just walk somewhere, sit down and talk for a little while. - Ben Walker, Transcription Outsourcing, LLC
A. Engage and Listen

Let your employees know you're paying attention, and not in the Big Brother, "I'm watching your every move" sense. Everyone wants to feel like they are being heard, so show them that you listen to and consider their ideas and concerns. Taking the time to identify their strengths and weakness and helping funnel their talents tells your employees that you value their contributions to the team. - Joshua Moe, Odigia
These answers are provided by members of FounderSociety, an invitation-only organization comprised of ambitious startup founders and business owners.
Popular in the Community