It's not an error when they say- April showers bring May flowers. This is the season to show our mothers how much they mean to us and trust me, it's never too late to appreciate them with gifts. One of the go-to gifts to lavish on mothers has always been flowers; flowers have a way of putting a smile on the face of a woman.
Picking flowers, especially for such an occasion, can be overwhelming sometimes. There are numerous options to choose from and other factors such as colors, allergies (if any) , and their favourite flowers; these conditions shouldn't be overlooked.
However, the good news is, there are endless ways to utilize flowers as a gift this season, beyond the regular bouquet. Whether you choose a bouquet of flowers or other creative ways, flowers are guaranteed to brighten up the faces of mothers while reminding them of how much they mean to you.
1. Give a Bountiful Bouquet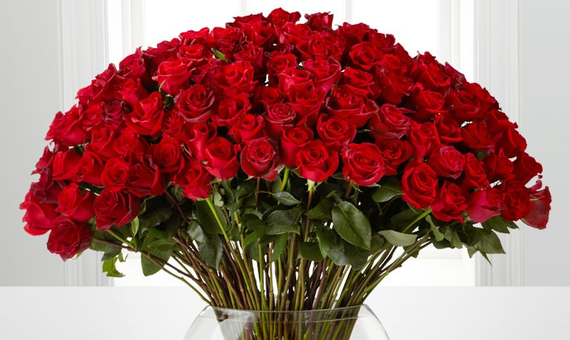 Credit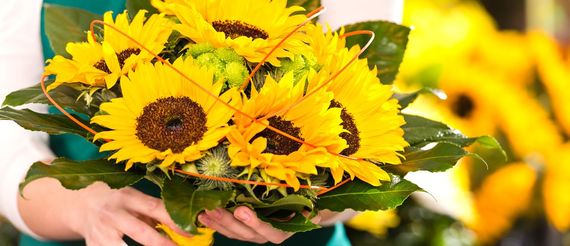 Whether it's rose, tulips or a mix of peony and carnations; give a rich bouquet of flowers that truly show your appreciation and love. Pay attention to the significance of each flower before you purchase them as a gift. Roses are the most popular during mother's day and have long been associated with love; they normally signify the strength of any relationship. When considering other factors like colors, blue hydrangeas are pretty choices for mom's who love blue, sunflowers for yellow lovers, red peonies and pink Gerbera daisies. Take it a top notch and consider the flowers associated with their birth month.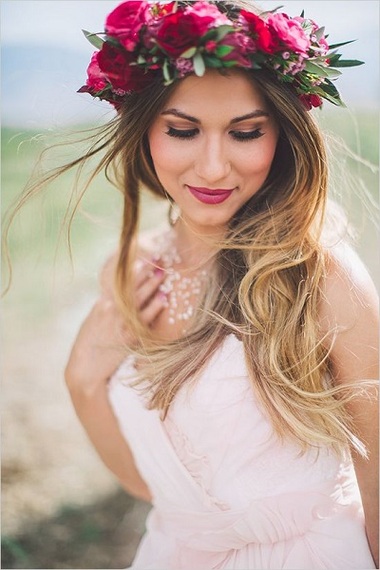 Who said floral crowns were only for summer events or only for the young ones? This trend has been taking the world by storm recently, whether it's a music festival, for weddings or hair accessories, they've definitely been splashing all over the internet. Mothers deserve to get on the floral crown train too. Consider creating a floral crown with different beautiful colors. Get all the right materials, from glues, floral wires, scissors, to ribbons. If you're not much of a DIY guru, consider meeting an expert to make one for you.
Candles don't always do the trick. Consider decorating those gift cakes with beautiful floral toppings. The sight of anything floral related can literally brighten up someone's mood. This would be a great way to celebrate with those yummy decorated toppings, not just for weddings but also perfect for other festivities.
4. Decorate Her Home With Flowers

There are numerous creative ways to decorate your home with flowers. From mason jar decorations, with tea cups, vases and more. If your Mom is a lover of flowers, surprise her with some unique adornments around the house. Fill a tall glass vase with tulips or other exotic flowers and place them in the middle of the central table, to command attention. Creatively add tropical flowers to other sections of the home that have enough sunlight, but elaborate enough to add some vibrant touch to the other decorations around the house.
Don't get carried away by the diverse selection of flowers and leave out those other gifts. In fact, gifts are a great addition with those gorgeous flowers and would make them stand out from the crowd. Whether it's a ticket to Hawaii, a perfume, a hamper, gift card or a spa package incorporated with those flowers, there's nothing too big to give a precious mother this season.
There are numerous ways to surprise mothers with gifts this season. This is the perfect time to get closer and find out what their current needs are, then go the extra mile to appreciate them with some unique gifts, not just for this season but also randomly.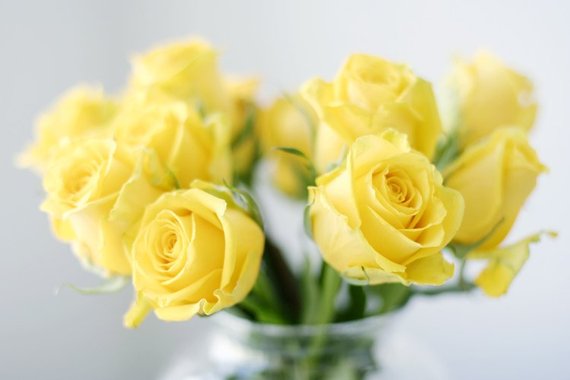 While bouquets aren't the end when it comes to Mother's Day flowers, there are other creative ways to work with them and still show some love this season. Not also forgetting that some mothers would actually prefer outdoor plants and gardens. So, don't close an eye to their passions, just to follow a particular trend.
Calling all HuffPost superfans!
Sign up for membership to become a founding member and help shape HuffPost's next chapter