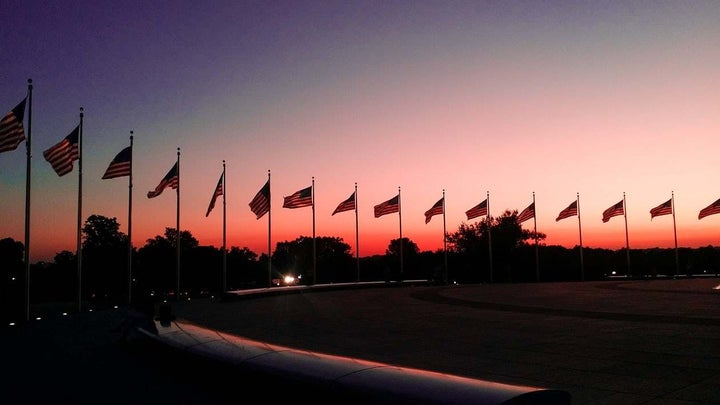 Shocked. Fearful. Uncertain. These are all emotions that many of us find ourselves navigating after several churchgoers in Sutherland Springs, Texas were gunned down on an otherwise normal Sunday afternoon. So here we are—yet again. Yet another group of families that will never be whole again. Yet another community that will carry the permanent weight of loss. Yet another moment when our country is plagued by confusion and fear, wondering when close-knit churches, outdoor concerts and nightclubs in our neighborhoods became as treacherous as war zones halfway across the world. Whether our families were directly impacted or not, we are all mourning. So how do we deal with the reality of violence and the inevitable grief in the aftermath of violence? Here are five things that you can do today.
Tragedies often leave us struggling to find the words to explain to our children and, even ourselves, why something so tragic, so seemingly senseless, had to happen—again. It may feel easier to shy away from hard topics like these, but resist the urge. Talk to your children. Make them feel safe. And reach out to people that you love just to remind each other that you're there. You'll find that communication is comforting.
If you have the means to volunteer or donate to support those directly impacted by a tragedy, do it. There is so much to be done for families and communities. Financial support for children who have lost parents and husbands and wives who lost spouses. Meals for those who need to spend days at hospitals with critically-injured loved ones. Counseling for survivors. Search for national and local organizations that may have a need for your much-needed donations of time and money.
Rely on your faith. It is very common to question God when devastation happens. Stand on your belief system for peace, strength and hope for those who must endure the loss for a lifetime. Pray for those families, the community and those on the front lines as grief and trauma affects them too. We must pray for their wisdom as they respond, make decisions and save lives.
Emotional and Mental Wellness
Anxiety, fear and worry are often the immediate responses to a mass shooting, and our mental and emotional wellness is impacted in a number of ways. The surviving victims who must relive the vicious attacks over and over, the churchgoers across the country who are now terrified to go into their respective places of worship and anyone, anywhere in the world, who is watching the devastation on the news and wondering if there is anywhere to really be safe. If your emotions feel too heavy to carry, first, be honest about it. Then, find a counselor or grief therapist to help, and journal your feelings if that helps. Love yourself enough to release your emotional burdens.
It is good to be informed and aware of what is going on in the world however limit your exposure to the news when necessary. Take a moment to lift your spirits .Strive to have balance, with the consistent tragedies that are happening around the world. Pictures, Videos and images are powerful and you want to be mindful of contributing to any stressors that can aid any distress.
Remember that grief is a process. You cannot go around grief but through it. There is no set time frame to grieve a loss or particular set of stages one muct go through. Grief is unique. Everyone is different and everyone grieves differently.
If you find yourself in a threatening situation, as soon as you notice something strange is happening, feel uncomfortable or see a gun once finding a safe place use technology to increase awareness and to alert others. Send a text message, and copy and paste the same message to as many people as possible as well as on social media if you have time. It can be as simple as, "Need Help Call 911", "Call Police, I'm at church, Terrorist attack" or "Call Police, School Shooter. 911" to give a warning to others. Once hidden or having distance away, if going live is an option, this may show family, friends and officals where to find you. Use media and messaging to reach out as soon as you can. Having access to your phone may not always be an option however in some instances, use social media as a safety strategy to help yourself and others.
Stay connected with Caressa J on social media @iamcaressaj. Visit her online at www.caressaj.com
Caressa Jennings is not a medical physician. Please see a medical physician or psychologist for any and all treatment or diagnosis. All tips are based on perspective and is not advice to be used for any treatment or diagnoses.