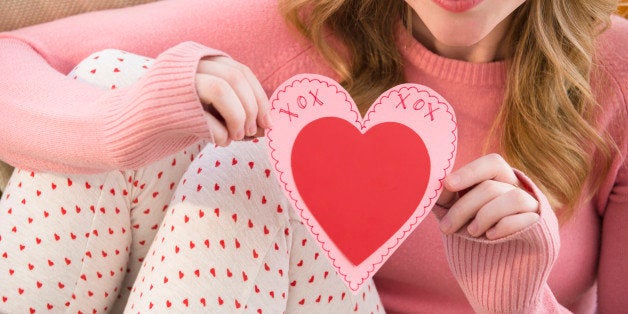 For the single person, Valentine's Day can be a much-dreaded holiday. Rather than to be reminded of love when we see all of the hearts and flowers, we may find ourselves succumbed to memories of heartbreak and loss.
We can find ourselves dreading the holiday year after year because it is merely a reminder of the one thing that we wish we did have but we don't have.
But Valentine's Day doesn't have to be a day of painful reminders. Whether you are single, married, engaged, or have just gone through a breakup or divorce it is possible to have a love-filled Valentine's Day filled with joy and happiness. Here are five ways:
1. Be grateful for where you are. Did you break-off your engagement because you realized he wasn't "the one"? Did your last boyfriend breakup with you, but you've since realized it's for the best because he wasn't going to support you in all your endeavors anyway? Have you been able to live abroad or travel because you have been single?
Be grateful that you are now free of these things that were weighing you down and the opportunities you have had because of your single-ness. You're free, so be thankful for it!
2. Celebrate your single-ness! Though every breakup is emotionally painful, the truth is that the person we are truly meant to be with is so much better for us then our ex. There's something so much better on it's way -- and that is worth celebrating for!
So go out with some friends for dinner. Go dancing. Do some karaoke. If you're not in the mood to go out, then plan on having a movie night at home or do something crafty. Find some way to celebrate because there are so many reasons to!
3. Shower yourself with loving gifts. Buy yourself some flowers and chocolates. Buy yourself that stuffed bear with a heart that you wish someone would buy for you. Get yourself a Valentine's Day card and write a loving note to yourself in it pointing out all the things you love about yourself. After all, the most important relationship we can ever have is the one that we have with ourselves, so be sure to give yourself some love!
4. Create some love in your life. Though many of us tend to see love as something that we must "seek" or "find" out in the world, the reality is that we ourselves have the power to create the love that we desire for ourselves. Love is all around us, so it isn't necessarily something that we must "find," rather, it is something that we must chose to open ourselves to.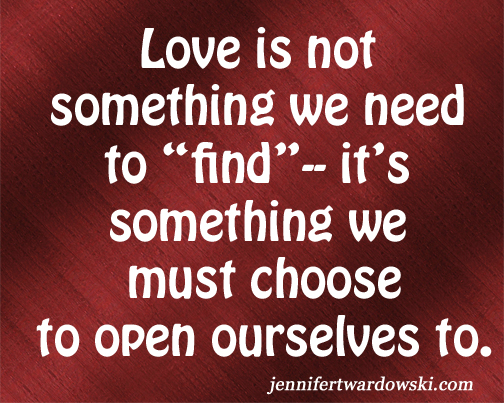 So how can we open ourselves to love? Savor the present moment. Stop and look at what is around you right here in this very moment. Open yourself to seeing the love in the trees, birds, and sky. Open yourself to seeing the love in each sunset. Open yourself to feeling and experiencing the love that exists in life itself.
5. Give some love too! One of the best ways to experience more joy and love in your life is to give back to others. Do you know of a friend who is currently going through a rough patch? Be sure to send them a Valentine's Day card with a flower. See a homeless person on the street? Give them some cash or food. When we do loving actions towards others, it helps bring more love in our own hearts.
What will you be doing this Valentine's Day to celebrate? Share your plans with me in the comments below!
Jennifer is a self and relationship coach and teacher. She helps women worldwide create fulfilling relationships with both themselves and others so they can live happy and joyful lives. Click here for her Free Self and Relationship Healing Meditation.
Related
Popular in the Community