Let's face it: the news coming out of the Middle East is just plain depressing these days. Watching images of children and other innocent people suffering, I feel angry, disheartened, sad. But there is one thing I refuse to feel: powerless.
As I've worked in hospitals, refugee camps, and other relief settings around the globe, I've come to recognize:
"Action is the best antidote to despair." -Joan Baez
Living far away, though, it's often hard to know where to start or how to help. So, I began asking people with experience in the region and have identified five simple actions you can take today to support peace for people in Gaza and Israel:
Wield your political power.
The United States is highly influential in this region, and provides more foreign aid to Israel than any other country on the globe. If you live in the US, call your congressional representative, senators and President Obama, asking them to put pressure on Israel and Hamas to negotiate a cease-fire immediately.
The phone number for the White House is (202) 456-1111 and the State Department at (202) 647-4000. And, you can find your reps' names and contact information here: Congresspeople and Senators. If you live outside the US, please also reach out to your government representatives.
Show up to "Unite for Peace"
If you live in New York City, please save-the-date for Unite for Peace in the Middle East on Sunday, August 3rd. This free event will gather people from all backgrounds, including Arabs/Jews/Israelis/Palestinians and other human beings, for peace in Middle East. The vision is a day of community building, solidarity, mindfulness, compassion, envisioning and brainstorming. It will give us an opportunity to gather in support of all our brothers and sisters who are suffering now, and work together to envision and cultivate a just and harmonious future.
You can see more about this event at the Facebook page, and please sign up for our mailing list here. Also, if New York is too far away, check out the next item.
Organize a gathering for peace in your community.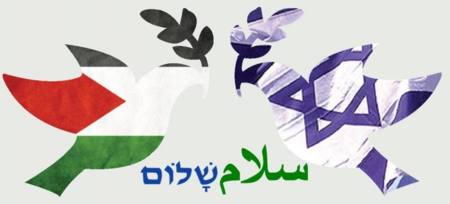 If you don't live in New York City (or even if you do), I challenge you to organize a Unite for Peace event in your community. So far, even the organizing effort has been a life-affirming, and an exercise in peaceful and fun collaboration. Within hours of sending emails to friends and posting a Facebook event, we had a team, offers for free event space, expert presenters, and help reaching out to partner organizations. Many of our friends are also moved by the images in the news and eager to do something to effect positive change. How will you help catalyze collective action?
"If not us, then who?
If not now, then when?"

― John E Lewis
Donate to an organization that heals conflict in this region.
There are several organizations that heal the scars of war and plant seeds of peace. One example is the Center for Mind-Body Medicine (CMBM), which has a long-standing (and scientifically-proven) track record healing trauma in both Israel and Gaza. They have approximately 500 employees working now on the ground in Gaza, and nearly 500 over the border in Israel. Through movement, breathing exercises, visualization, mindfulness, art, and more, CMBM interventions reduce Post-Traumatic Stress Disorder (PTSD) by 80 percent. This work promotes wellbeing and helps halt the cycle of violence. It's crucial to provide these services during and after the war. CMBM's goal is to expand to reach ALL children in Gaza, and continue their work in Israel, but they need more funding to make this vision a reality. You can learn more and, if so inspired, learn more here.
Other amazing organizations that forge unity between Israelis and Palestinians include Seeds of Peace and New Story Leadership. Supporting these efforts will help promote long-term peace.
Enhance peace in your own life.
Each society is a collection of individuals. In reality, peace begins with each of us, and spreads to those around us. One of the best ways to help cultivate peace, therefore, is to start within. Try a compassion meditation today to expand your own inner peace, and take note of the ripple effect in your relationships and surroundings. Check out a wonderful free metta (compassion or lovingkindness) meditation by Sharon Salzberg online here. Or purchase a downloadable version here. When you feel stressed, repeat the phrase "peace begins with me" and take action from that place.
"My friends, love is better than anger. Hope is better than fear. Optimism is better than despair. So let us be loving, hopeful and optimistic. And we'll change the world."

-Jack Layton

Alright, time to get started! Now that you have some ideas, I encourage you to take one or more of these steps immediately. You'll help create much-needed peace, and I promise you'll feel better. I certainly do after completing the steps above.
Please also share your experiences and ideas for promoting peace in Israel and Gaza in the comments section below, as respectfully as possible. And, don't forget to sign up here for my other blogs on this and related topics here: http://eepurl.com/ZCKH9
REAL LIFE. REAL NEWS. REAL VOICES.
Help us tell more of the stories that matter from voices that too often remain unheard.