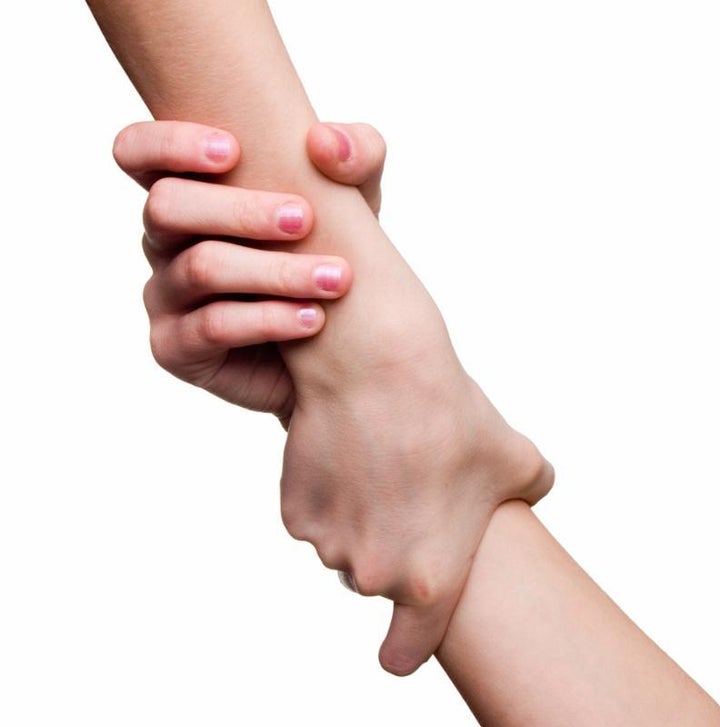 The horrific news of the Orlando massacre in the early morning hours of June 12th shocked and saddened us all. Amid the carnage and political speeches in the hours following, we focused in on the heroes who came to the aid of the wounded. We found ourselves moved by the collective cry of "how can we help?" Pervasive among all of this seems to be a feeling of helplessness as to what to do next and how to ensure that this doesn't happen again.
In our work as counselors, coaches and mindfulness teachers, many of our clients and students have asked us to help them to make sense of this brutally violent act. We are struggling ourselves with the same thoughts and feelings. On a personal, practical level, there are actually things we can do as individuals to make a difference.
Cultivate a calm demeanor through mindfulness meditation, yoga and prayer.
From that centered space, we act from our best selves. Giving into vitriol, impatience and impulsive actions won't help anyone, including yourself. Once calm is promoted, positive ideas may emerge. We make better decisions from a higher, clearer perspective.
Donate to the American Red Cross.
You can donate money online to the American Red Cross. You can earmark how you would like your funds to be used. Visit Red Cross to make that donation. You can also donate blood at your local American Red Cross.
Donate funds to GoFundMe.
This GoFundMe effort is for those who have been wounded and families of the victims. Sadly, however, we must be aware of scams in times of tragedy. Once you locate a possible GoFundMe, be sure to investigate them. The Better Business Bureau has some great suggestions on this link BBB Tips.
Pray or send kind wishes.
This energy is not only for the survivors and their families but for the world itself relative to this tragedy. It has shaken all of us, and we are collectively grieving. The integrative medicine research of Elizabeth Targ, MD has demonstrated the energetic power of prayer (from all spiritual traditions) in distant healing.
Write a gratitude list.
Horrifying events tend to bring us to a place of gratitude and helps us put our own problems into perspective. This otherwise terrible set of events brings forth the opportunity for us to re-evaluate what truly matters. A blessing may be that we regroup and express our love and care for one another. You may also choose to express gratitude to first responders and medical teams in your area.
Whatever you choose to do, let it be authentically your choice. Your response to this tragedy may look completely different than another person's response. And remember: it's okay to take a break from the news if you find yourself overwhelmed or overstimulated.
May those who died be at peace and those who have survived heal and be comforted. 
Angela Buttimer, MS, RYT, CHC, LPC and Dennis Buttimer, M.Ed., CEAP, RYT, CHC are  certified life and health coaches, professional speakers, corporate trainers,registered yoga and mindfulness meditation teachers and owners of Atlanta Center for Mindfulness & Well-Being.
We are also authors of CALM: Choosing To Live Mindfully. 
For a free download of our CALM meditation or to contact us about health and life coaching, visit pathtobestself.com. 
REAL LIFE. REAL NEWS. REAL VOICES.
Help us tell more of the stories that matter from voices that too often remain unheard.