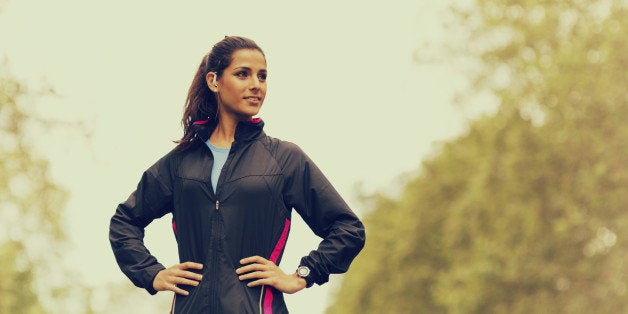 I started Women's Quest: Adventures for the Body, Mind, and Spirit over 24 years ago after a career of professional triathlon racing. As an athlete, I was constantly worried about my next race, training, bike maintenance, proper nutrition, and ensuring my body was in the best shape possible. One evening as I was out on my daily run, I ran by a local church that happened to be giving a talk on the Native American prophecy for 2012; I decided to stop in.
I walked in, sweaty and clad in running shorts, and sat in the front row. I couldn't tell you a particularly logical reason why I walked into this church that morning; it was as if something pulled me in. As the talk came to a close, everyone left except me. I sat there stunned. It hit me: our earth was in serious trouble. I realized that every living being supported by our earthpeople, plants, and animals alike- were on the brink of survival or extinction. Which way the pendulum swung, towards continued existence or the lack thereof, was in our hands. When I was finally able to pull myself up and walk towards the door, seven Native American's dressed in full ceremonial outfits circled around me. They told me three times,
WOMEN WILL SAVE THE PLANET,
WOMEN WILL SAVE THE PLANET,
WOMEN WILL SAVE THE PLANET!
By the third time, I was trembling, tears running down my cheeks. I could not understand why they were talking to me, and what I was supposed to do with this information. I was training for the National Championships, I didn't have time to save the planet!
Oh, how I was wrong! It didn't take long for me to leave the world of triathlons. After I won the World and National Championship, that chapter in my life was over and the door to Women's Quest opened. I founded Women's Quest because I knew that if I had the ability to uplift and empower even one woman, that empowerment would emanate to her children, friends, partners, and eventually the earth would feel this shift in vibration.
It was a very organic process, taking one step at a time, and following my inner wisdom that reminded me that each one of us has the power to help, contribute, and do our part to make this sacred and shared planet a better place. Over the past 24 years, I have been fortunate enough to meet incredible women from all over the world. I realize more and more every day that we are all in this together, sharing a deep desire for peace and love to prevail.
1) Listen to your intuition
Today reminds us that we all have a beautiful intuitive energy. When you quiet your mind and begin to listen to your heart, the intuition is being heard. Try following the direction of your gut (instead of your mind), and see where it takes you.
2) Connect with Mother Earth
We call our Earth "mother" for a reason. She nurtures and supports our every breathe, providing nourishment, clean air, fresh water, fertile soil to grow our food, and a planet rich with resources for us to cherish and enjoy. Get outside, even if it is only for one minute, take a deep breath in, and feel gratitude for the unconditional support the Earth provides for us every day.
3) Restore the core
In the chaos of our daily lives, we often forget to nourish and care for ourselves. However, we can only truly give to the world when our own beings are full. I like to think of ourselves as a cup, and only when we are full of water do we have enough to overflow and give to the world. Treat yourself to a warm bath, light a candle, or do something that allows you to fill yourself up.
4) Be compassionate
Remember that every person is going through their own journey, with trials and tribulations they carry on their sleeve. If tension arises, take a moment to remind yourself actions are often driven by manifestations of our past hardships. Be kind and compassionate towards your fellow brothers and sisters.
5) Love
Find something or someone that you love and tell them. You could start with yourself and say "I LOVE YOU" to yourself. It could also be a partner, a pet, a favorite tea mug, a blanket, a plant, or anything in between. Close your eyes and feel that love for a few seconds. Plant that seed of love within you, and if your life ever seems to be running away from you, nurture that seed, and allow the love to come forth again.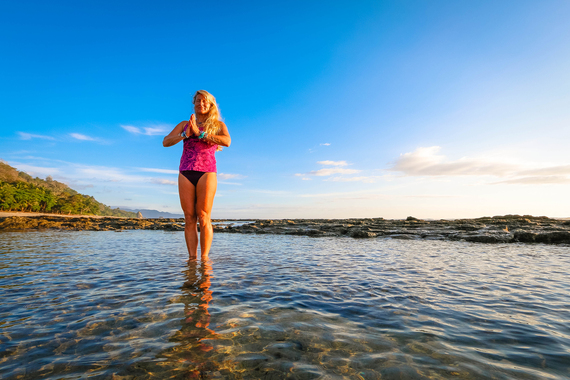 REAL LIFE. REAL NEWS. REAL VOICES.
Help us tell more of the stories that matter from voices that too often remain unheard.