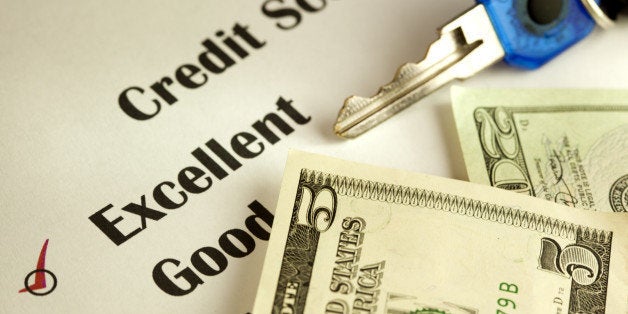 Whether you're loan shopping or simply resolved to get a better grip on your finances in 2015, improving your credit score can mean real money. High credit scores can translate into better rates on your student loans, more affordable mortgages, and credit cards with useful perks and cash back options. While "make payments on time" is a clear goal, managing your credit gets daunting quickly when you consider all the variables at play.
Here are five ways you can come up with a personalized strategy to improve your credit score in 2015.

1. Guarantee you never miss a payment. Make things as easy as possible by setting up automatic payments so that you never, ever ding your credit simply by forgetting to mail a check. You should ideally be automatically repaying the full balance on your credit cards each month. Bonus: For other lines of credit including student loans, you could even earn cash for starting autopay. A 0.25% interest rate reduction for automatic payments is standard across the student lending industry, including here at CommonBond.

2. Understand, and optimize, your debt utilization. This is a somewhat trickier but highly worthwhile step -- approximately 30 percent of your FICO score is determined by "Amounts Owed," which FICO considers in relation to your debt utilization rate. Your debt utilization is (a) how much of your available credit you use, divided by (b) your total available credit. For example, you'd have a debt utilization of 10 percent if you had a credit limit of $12,000 for a certain card but only put $1,200 on that card. For 2015, make it a rule to keep your utilization under 20 percent. Lenders (perhaps paradoxically) like to see low utilization rates because they believe this predicts a higher likelihood of repayment. When it comes to any debt ratio, you can make a change by decreasing your utilization or increasing your available credit, so your other option is to...

3. Raise your credit card limits. Sometimes lending institutions automatically offer you higher credit limits, but it's worthwhile to review your accounts for any credit limits that have remained unchanged for a while -- they're great candidates for being raised. Your credit limit is determined by the credit history and income information you provided when you were first approved for the credit line. If you think you've become more creditworthy - for instance, if you've earned a raise or paid off other debt - talk to your lender about the process for increasing your credit limit. This will help lower your debt utilization as long as your spending stays the same. (Also, check with your lender to make sure the process won't accidentally trigger a hard credit inquiry or you'll need to take that tradeoff into consideration.)

4. Protect yourself. You're entitled to three free credit reports per year, one report from each of the major credit reporting bureaus (Equifax, Experian, and TransUnion), but you won't receive your reports if you don't ask. Go to AnnualCreditReport.com to request those reports today and make sure no fraudulent credit claims have been made in your name. If you find an issue, the Federal Trade Commission has advice on how to dispute your credit report. Remember -- you do not need to pay for your report if it's the first for the year, so avoid websites that, unlike AnnualCreditReport.com, try to charge you to get one free annual report from each bureau.

5. Get personal. Your credit situation is highly tailored to your individual situation, which is why so few "one size fits all" credit solutions exist. Make it a priority in 2015 to use MyFICO.com to get all the answers you personally need to raise your score. My top picks on FICO's customized credit content are the Achieve My Goals tab, the Calculators/Educators section, and the Savings section, all of which offer specific resources so you can understand and improve your credit. By discovering and tackling credit concepts you don't know in 2015, you'll be ready to create a plan of attack -- and much more informed if the time comes to make tough credit decisions.

What's an easy way to stay on top of all this? You can sign up for a free credit alert system, like Credit Karma, that consolidates your information from every credit bureau and sends you alerts as your credit score changes. If you have other strategies for improving your credit, leave us a comment - we'd love to hear from you.

Kaitlin is Content Manager at CommonBond, a student lending platform that provides a better student loan experience through lower rates, exceptional customer service, and a commitment to community. CommonBond is also the first company to bring the 1-for-1 model to education and finance.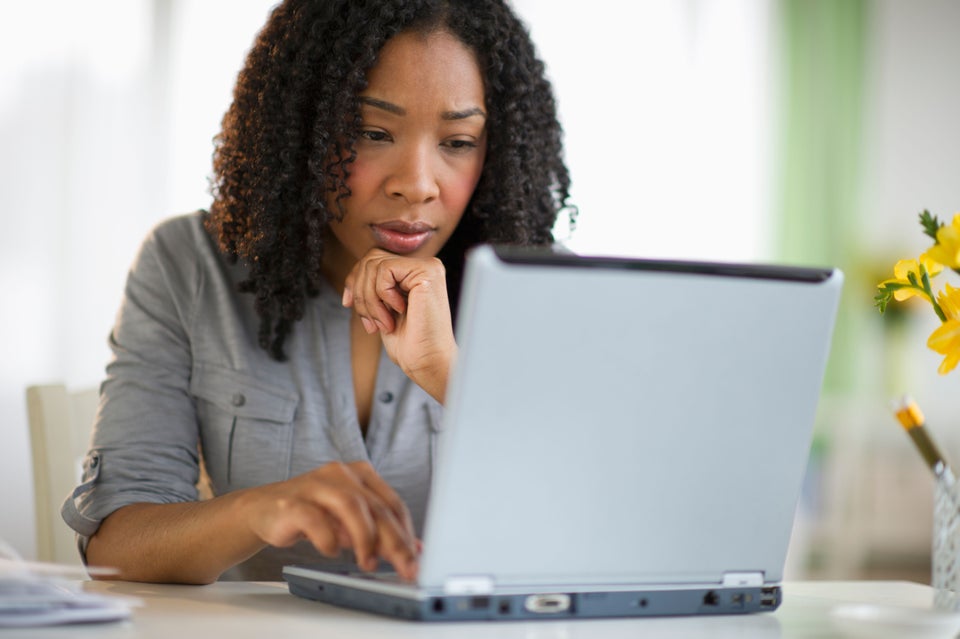 12 Things Every Woman Should Know About Money
Related