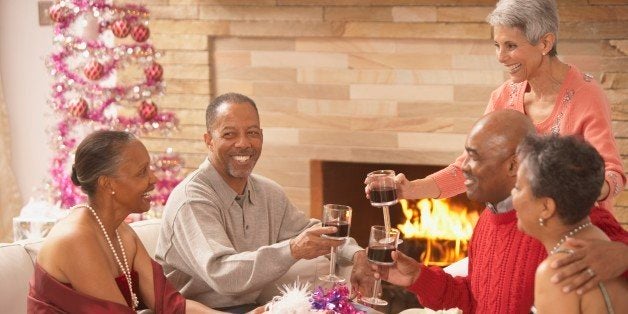 One of the best pieces of advice I ever got was from a friend just before my wedding. She said "Take a moment to be in your shoes." Once I got past the image of my flinging off my shoes during some wild wedding dance, I realized she was encouraging me to be present. It is a concept that has made a huge difference in my life ever since.
This holiday season, amidst all the hustle and bustle, the lists, the things to buy and wrap, the people to contact and visit... before you get lost in the overwhelm... take that moment to be in your shoes. Here are five easy ways to make your holiday season a more memorable and joyous occasion:
1) Look around.
As you are rushing around to complete your to do list, take a minute to observe your surroundings. Notice the holiday decorations, the store windows, the interactions between people. If you can sit down for a few minutes and "people watch," you will see beauty in the little things: a smile, a warm embrace, laughter between friends.
2) Listen.
Take out the earbuds and take in the sounds of the holiday. Listen to the holiday music in the stores. You may find yourself humming away, bringing back great memories of holidays past.
3) Taste.
This one is an easy one! The holidays are filled with cookies, various sweets, and wonderful traditional foods. Instead of just eating them, savor them. Allow their special flavors to come alive and appreciate each morsel.
4) Smell.
The sense of smell is connected to that part of our brains that keeps the emotional memories. The holidays are filled with wonderful scents: Christmas trees, baking cookies, the smell of brisket and latkes being prepared. A whiff of gingerbread may conjur up days at your grandmothers, or some peppermint brings you back to sitting on Santa's lap. By being present to the smells around you today, you'll be making memories for years to come.
5) Reach out and touch someone.
And lastly, touch. Feel the holidays and really be a part of them. Feel the paper as you wrap the gifts. Take a cuddle with the stuffed animal before you put it in the box. Feel the softness of your aunts cheek as she gives you a kiss. And give hugs -- lots of them -- to give the gift of connection.
May your holidays be SENSE-sational!