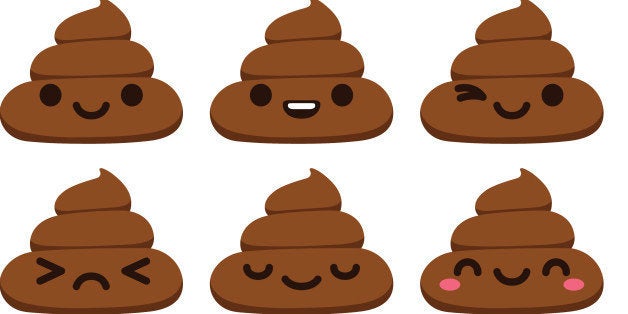 Just imagine if your digital marketing strategy were as consistent as your bowels. After all, consistency is what keeps followers coming back to your social media profiles for more. Buffer suggests three ideas to maintain consistency with marketing: schedule sharing, batch creativity, and find new sources of information.
But I propose a fourth: marketing from the lavatory.
So while you are defecating, here are a few other things you might also consider doing:
1. Understand the Power of the Like
In the last year, I have grown my personal (fitness) Instagram account from less than 150 followers to just over 2,600 followers. I have done this primarily by liking content and occasionally making comments where I actually have something to say.
It seems as though the power of the "Like" on Instagram is much greater than that of almost any other social media platform. People use Instagram to discover great content, and they want to engage with those engaging with them. Share high quality photos, search for relevant hashtags, and interact with others with similar interests.
It only takes a moment to read someone's post, click "Like", and say something relevant about it to let them know that you're listening. Often, they'll be happy to return the favor when you post something new later.
So when you have five minutes...
Do: "Like" and comment on a few things that are interesting to you.
Do Not: (I repeat DO NOT) comment spam with "beautiful ;)" or "great content check out the link in my bio".
2. Pin Some Stuff
Pinning consistently is one of the best ways to grow your Pinterest account. The more you pin, the more people see your pins. The more people see your pins, the more they interact with them and the more traffic you can send back to your website.
In fact, a survey by Piqora found that businesses had the most success with Pinterest when they added relevant pins anywhere from a few times a week up to 10 times a day.

As long as you're tuned into industry and niche blogs related to your industry, finding sharable content relevant to your target audience is a breeze and only takes a few seconds to post. With a few quick pins during your "meetings" (along with the right strategies), it's possible to make Pinterest work for your business.
Do: Pin 2-3 high quality images every time you take a dump.
Do Not: Neglect your pinning, but also don't pin 20-30 images every time you take a dump. (Balance is key to both marketing and bowels.)
3. Get Some Reading Done
Reading and commenting on blog posts is a great way to begin building your online reputation. To save yourself the time in the actual search for blog posts to read, sign up for an RSS or news feed reader (I personally use Feedly and WordPress), and organize your favorite blogs by topic.
Read other blogs in your industry. And when you have thoughts to contribute, by all means, contribute with a comment!
Bloggers always appreciate feedback on their work (unless they are a tool or you are being a tool), and this is a great opportunity to share other resources on whatever topic they've written about.
Do: Comment thoughtfully on relevant blog posts. Share links to further resources that are relevant and helpful.
Do Not: Leave 100 comments within the span of two days with spammy backlinks back to your crappy REAL Prada coach PRADA purses womens watches website.
4. For the Love of God, Use Google +
What better time to use a crappy platform than when you are taking a literal crap?
The rumors of the death of Google Plus have been swirling around the vast internet for years now (this article is from 2012!). And guess what: Google+ is still around! Despite the fact that everyone on God's grey earth still hates it.
In all honesty though, it seems like Google prefers Google property. Or as Hootsuite puts it, "Google loves Google+." There are rumors that if you post your new page (say, sharing a blog post) to G+ that it will be indexed faster, or that +1's you get may help improve your ranking. In fact, a few years ago Moz found a correlation between +1's and search ranking.
Do: Join G+ communities relevant to your niche, interact with people, and share relevant content.
5. Let the Seeds of Creativity Incubate
Does it surprise you that my entire brainstorm process for this article occurred while I was "in the powder room"? Hold on to your hats.
Sometimes when you spend all day sitting at your desk thinking really hard, it's not until you let your mind wander that you can actually solve whatever creative problem you might have.
In one study, Incubation in Insight Problem Solving (Segal, 2004), participants were split into 4 groups and given a puzzle to work on. When they felt "stuck" or after 20 minutes passed, they were given a break of 4 or 12 minutes. One group of participants was told to work on a crossword puzzle during the break, and others were told to flip through a newspaper, and afterwards, all participants returned to the original puzzle for six additional minutes.
The best results were found with the groups who performed the non-demanding task (enjoying a newspaper) during their break. Participants who took four-minute breaks also outperformed the respective break task groups who took twelve-minute breaks.

If we can consider flouncing to the loo and taking care of business to be a "non-demanding task", then perhaps the same principle might apply.
Do: Take a few minutes to yourself and allow your mind to wander.
Do Not: Extend your feculence for too long if you want it to be a productive and problem-solving time.
Everybody poops, and that's good news because it means that we all have time to improve our online marketing. The next time you are on the pot, consider doing something productive instead of texting mom.
Are you doing digital marketing in the john? Share your tips and tricks with Annie on Twitter at @singerswings.
Related
Popular in the Community