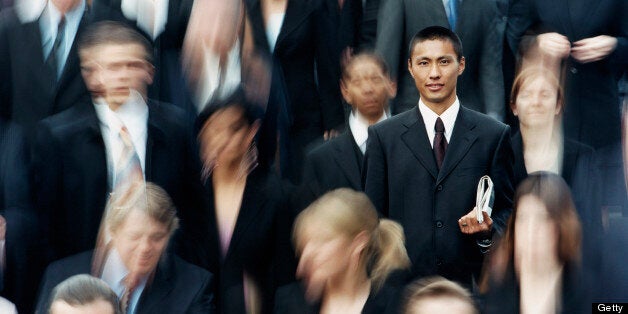 Think of some startups whose success you'd love to emulate, and then describe their founders. When I do this, one adjective comes to mind repeatedly: obsessed. Successful startups are typically the product of founders driven by a nearly obsessive desire to understand their customer and deliver on that customer's needs. This laser focus is actually a startup's most valuable asset - it leads to a deep understanding of the market and the resourcefulness to serve it. Yet as many companies evolve and expand, they lose that sense of a distinct purpose, and the benefits that come with it. Here are five things you can do to make sure that doesn't happen:
Write down your goals: My dad taught me at an early age that if I broke down my goals I would have at least a chance of achieving them. This goes for your company as well. Dreaming big means planning big. You need a business plan, and you need it in writing. This doesn't have to be a formal 30-page document, but it does need to convey a clear sense of what you aim to achieve. Start with your broad goal for the next five years. Then break it into goals for the next year, and further refine these into quarterly or even monthly objectives. Finally, write out the individual steps you must take to reach them. For anyone building a business, this first step is also part of self-actualizing your success: you must have a strong vision of where you're going, and be able to foresee a way there.
Communicate: Once you have your plan in place, you can and should constantly communicate your goals and steps to your team, and have them regularly measure their progress against these. Of course, your eventual path won't follow the exact steps you've laid out, but don't worry about that. The act of laying out a path gives your team concrete targets to hit in a set time frame, and motivation to do so. Invite feedback from everyone from entry-level staff to fellow executives - and listen. Getting your whole company on board with your aspirations, and eager to work together to reach them, is key. Build a regular all-staff meeting into your schedule. At 99designs, we hold weekly all-hands meetings using videoconferencing to loop everyone in to recent accomplishments and challenges across departments, and to discuss and define next steps. When you reach a goal, publicly recognize the key team members behind it, and celebrate as a company.
Expand carefully, hire reluctantly: One big reason early startups often manage to maintain an exceptionally strong focus is scarcity of resources. What many entrepreneurs consider an impediment is actually an advantage. If you have little money and even less time, you dedicate these to the places where you'll get the most return. Funding and hiring, while bringing increased flexibility, will hurt you if their effect is to dilute your connection to your customers. Later hires will have spent less time engaging with the problems you're trying to address; they may entertain a different concept of your business and are likelier to employ broad-brush approaches that hamper your ability to laser-target your audience. This is why I always recommend startups hire only when necessary and only for highly specific positions. Can you clearly define what each person is being brought in to accomplish? Refer to your plan - where do they fit in? Just as you want to have clear goals in mind, you want to know exactly what each team member's role is in reaching your next objective. Another rule of thumb is to hold off hiring until you have 50 percent more work than the new person can accomplish. Each new hire should hit the ground running and add tangible value from day one.
Sustain the startup vibe: To me, identifying as a startup is far more about a feeling than it is about having a certain number of employees or hitting a particular revenue mark. It's a sense of energy and enthusiasm around a project, a shared mission of running full-force toward a goal, and the recognition that each employee has a mountain of tasks to complete to get there. To be frank, everyone should feel a bit overwhelmed. Ask anyone at 99designs and I'm confident they'd tell you they feel like they're working at a startup, despite the fact that we've grown to 90 employees in six countries. This comes back to goal-setting and tracking, and creating a sense of accountability. For instance, the founders and executive team shouldn't be the only ones aware of the relevant metrics about your customers and day-to-day growth. You might post these visibly in your offices, as we do on several large-screen monitors, and regularly review them with your team, checking them against your larger goals.
Remember your roots: Expanding businesses often treat their efforts to acquire their early customers as ancient history. Resist this urge. Your early process is a roadmap for how to land each new customer - leaving out, of course, your mistakes. Train new hires in the same methods for finding, cultivating, and checking in on customers you used in the first phase of your company. Every customer interaction is a new opportunity to grow organically via good word of mouth--and that's as true when you have thousands of customers as it was when you had just a few.
Focus: it's a startup's most critical asset, and also the most fleeting. Keeping both your goals and your origins in mind as your company flourishes will enable you to continue delivering on behalf of every customer, every time.
Related