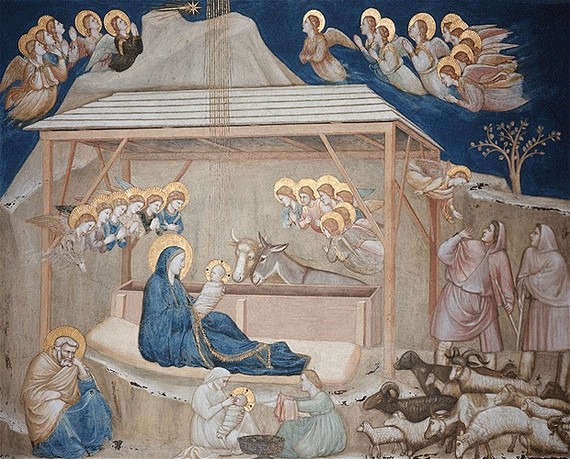 Giotto di Bondone's Nativity Scene. Source: The Creative Business
It's that time of year again. "Quit mindlessly buying junk for your loved ones and start spending time with them". "Let's stop obsessing about the latest gadgets and return to the real meaning of Christmas".

We hear it every time we go to Christmas mass. It doesn't make it any less true - and we know it - but the Christmas sermon can sometimes become just another brief part of the Christmas tradition itself, and it's all too easy to leave those wise words behind us when we go out the Church door.

So what's stopping us? What's holding us back? From hence forth, let it not be a lack of meaningful and easily implementable ideas! Here are 5 practical ways you can transform oration into action this Christmas:

1. Make your gifts meaningful.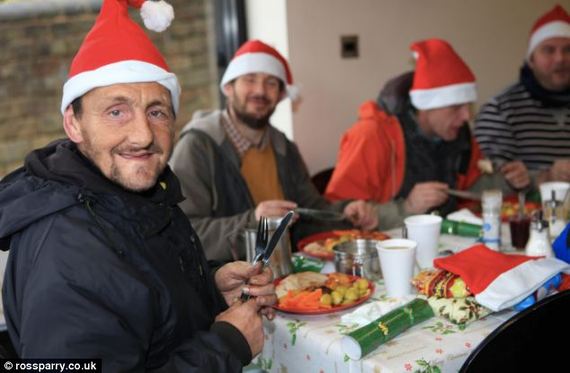 No, a meaningful Christmas doesn't have to involve a complete ban on gifts or fun. If you're stuck for ideas for a present for your nearest and dearest, have a look at the ideas in this "More Fun Less Stuff" catalog (if you've never heard of a "party in a box", get reading!). Why not also give a gift to someone who really needs one, or someone who really doesn't expect to receive one. This could be as simple as finding out what the homeless person you pass in the street every day is called and giving them (or even knitting them) a scarf with their name on. You could also donate to a charity on someone else's behalf (we're currently collecting money to help people in the Philippines recover from a typhoon that has left them with nothing, for example).
2. Give the gift of time (yes I know you've heard that one a million times, but there's more).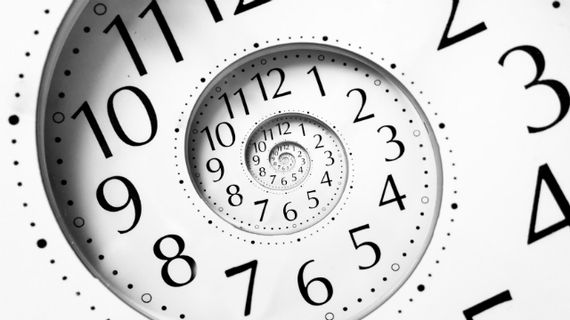 Source: The Odyssey Online
These days, you actually can give the gift of time. You can even wrap it in sustainable alternatives to wrapping paper. Give your loved ones vouchers pledging to babysit, do chores for them, cook them a meal, etc. so they have some precious time to do what they want. Download the New Dream Coupon Book with voucher templates for that extra professional touch. So read this article, share it, download the coupons, switch your cell phone off and give the gift of time.

This one also involves giving a bit of time to yourself. Why not set aside a time each day or week just to sit somewhere quiet and read, reflect and pray. If you're looking for some interesting Advent reading materials, here are a bunch of ideas to get you started.
3. Prepare (sensibly sized) sustainable meals.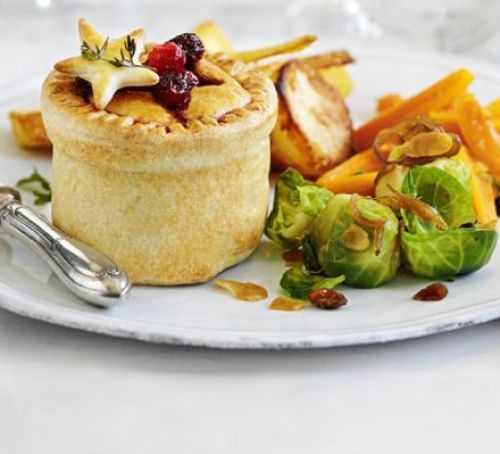 Vegetarian Christmas dinner. Source: BBC Good Food.
Good festive food doesn't have to come from an exotic land thousands of miles away, and there doesn't have to be so much of it on your multiple plates that it simultaneously tastes so good and hurts so bad. Why not try and set yourself a challenge by only using seasonal and organic products from your local area for this year's Christmas dinner? The environment and local businesses will thank you for it. And keep those portions manageable: not only is food waste immoral, it costs Americans about $165 billion a year.

4. Read Pope Francis's Encyclical Laudato Si'. Then buy someone you love a copy of it. Then follow up with them at regular intervals to make sure they've read it.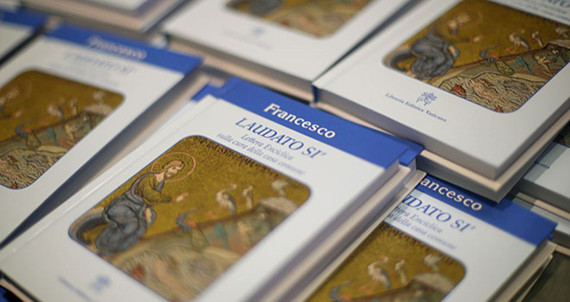 Books: probably the least used and easiest-to-guess-from-the-shape-of-the-wrapping presents out there. Tell the recipient it's an Encyclical letter and that if they don't understand the title it's because it's in a medieval Italian dialect, and they may be wondering if you really do love them as much as you say you do. But devote a little time to this of all books, and it could change your view on life.
Pope Francis's relatively short, beautifully written and best selling June 2015 Encyclical is brimming with interesting thoughts on our relationship to the Earth, to human systems like economics and politics, to city life and to much more. Above all, the Encyclical - which is increasingly being taught in universities across the world and which has inspired people young and less young to change the way they live - invites us to a conversation about whether our societies are doing justice to our precious Earth and the values we really hold dear. If you really want to be sustainable, you can also just give them the gift of the hyperlink - it's available online here.

5. Share this blog post with your family and friends, and get them to do the same!

Disappointed that there are only 5 ways? Well don't be - 5 ways is just the perfect number of ways to make this post go viral. There are plenty more where they came from here.

Oh, you were disappointed because some of these ideas are so great they shouldn't be restricted to Advent? Well, I fully agree!

So there you have it - it's never been more fun to put the "holy" back in "holiday". Let us know on Facebook or Twitter if you've tried out any of these ideas or have any crackers of your own!

A very Merry Christmas to one and all!
To learn more about why all of this matters, why not join the Global Catholic Climate Movement's free webinar entitled "Christmas, Consumerism and Laudato Si" on Wednesday, December 21 from 9.00-10.00am US Eastern Time. You can register and find all the details here.

Popular in the Community