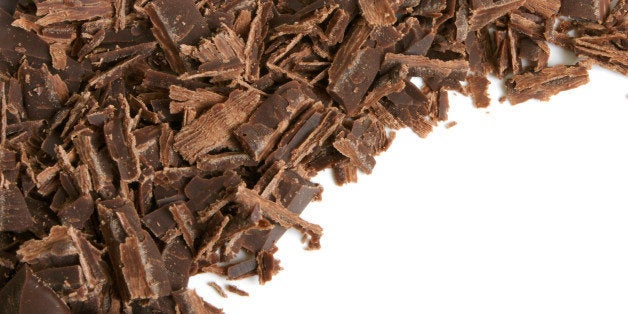 This Sunday marks Easter, a holiday celebrated by many families with church, ham, egg hunts and chocolate. Lots of chocolate. Easter is the second top-selling confectionary holiday behind only Halloween, according to the National Confectioners Association. So now is a fitting moment to think about the effort that goes into making the chocolate in those Easter baskets.
The world's cocoa supply -- the raw ingredient used to make chocolate -- is rapidly diminishing, while world demand for chocolate is at an all-time high. The situation is dire: Mars and Barry Callebaut have projected a global shortage by 2020.
So how do we make sure there is a viable and robust supply of cocoa for years to come? Here are five areas deserving attention:
Empower the cocoa farmer: The sustainability of cocoa rests with the success of the cocoa farmer. Child labor, resource or "brain" drain, and profitability are significant issues on their own and can be insurmountable when a small farmer has to deal with all three on his or her own. And while there are existing initiatives to support farmers, such as fair trade, these efforts may not provide the autonomy and incentive farmers desire. Enter a model that empowers the cocoa farmer. The co-op.
The co-op model offers farmers more control over the system, the profit and the ability to address the broad range of challenges that they face in all aspects of their lives.
Strengthen local communities: Productivity falters when social factors are obstacles. Sixty percent of the world's cocoa is sourced from West Africa -- a region lagging in efforts to meet the United Nation's Sustainable Development Goals. Here are just a few statistics to provide some context: over half of West Africans live on less than one dollar a day; life expectancy at birth is only 46 years; secondary school enrollment is at 20 percent; 42 percent of adults are illiterate.
We are not talking small margins, but subsistence farming, where there is little profit and economic growth. That's why the co-op structure has been highly recognized as effective in community development, particularly in agriculture. Not only does it help the farmer in terms of economic needs, but also with social development, such as prioritizing access to education and healthcare.
Modernize the process: Climate change is a real threat to cocoa. Cocoa farming needs to adapt to meet this challenge; however, the practice and process of harvesting cocoa hasn't really changed in the history of the crop.
There are opportunities to support farmers by providing access to the financing, training and tools they need to boost productivity to meet future demand. Examples include developing a system to provide real-time weather updates and notifications, understanding of the latest planting materials, methods and fertilizers, as well as investing in better facilities for crop collection, storage and transport.
Put innovations to work: Disruptive innovations are in the works. Now is the time to get them into the field. With chocolate producers spending $1 billion to boost cocoa output, research and development and entrepreneurship are recognized as essential to enact the widespread change needed in cocoa farming practices, and throughout the entire supply chain.
But even if an innovation is developed within the walls of the lab, like the Cocoa Genome Project, a program launched in 2008 by Mars, Incorporated, IBM and the U.S. Department of Agriculture to sequence, assemble and annotate the cocoa genome so that we can identify traits of disease resistance and improve efficiency in water and nutrient use in the world's cocoa trees, the challenge remains of how to implement it as common practice with the local cocoa farmer. Perhaps this is where entrepreneurs can make advancements.
Unite for a common goal: Chocolate producers, cocoa buyers and local governments are all more successful if the cocoa farmer is successful, which is why increased collaboration and cooperation between groups, even competitors, is imperative.
This is not as outlandish as one might originally think. In an unprecedented move back in 2014, 10 of the largest chocolate producers and cocoa processors agreed to begin sharing with each other private data on farming practices and crop yields. This knowledge sharing is a huge step in the right direction.
These methods will not immediately solve an extremely complex and multifaceted issue. There is no silver bullet here. But by improving our efforts in these five areas, it can only help.
REAL LIFE. REAL NEWS. REAL VOICES.
Help us tell more of the stories that matter from voices that too often remain unheard.