Matcha is the hottest craze in the health food industry right now. This powdered green tea from Japan is the nutritional equivalent of drinking six cups of green tea. It consists of the whole green tea leaf powdered and brewed with water. You can't leave Starbucks without your green tea fix and it's the newest ingredient in your skincare routine. Who even knew what this magical green powder was five years ago? I have been using matcha in my organic skincare line since 2007. It has been my daily caffeine ritual for the last decade. Once I learned that it is one of the most potent antioxidants on the planet I vowed to incorporate it into as many areas of my life as possible. Here are just a few ways in which you can too:
1. Include in your morning smoothie – one teaspoon is all that is needed for an energizing boost.
2. Matcha Latte – these can be found almost anywhere now – even Starbucks and The Coffee Bean and Tea Leaf carry it, but it's best to make it yourself with a high quality matcha powder.
3. Mint Matcha Cooler – this is a refreshing, healthy twist on conventional infused waters. Add lemon, fresh mint, cucumber slices, a splash of coconut water and 1 teaspoon of matcha to a cup of water. Shake vigorously and add ice.
4. Honey Matcha Face Mask – 2 tablespoons honey and ½ tsp matcha. Mix and apply to face for 20 minutes. Rinse with warm water. Your skin will glow!
5. Matcha Chocolate Truffles – matcha and chocolate are made for each other. They are both rich in antioxidants, boost energy and will speed up your metabolism. These nutrient dense chocolates are actually good for you and easy to make!
Matcha Chocolate Truffles:
½ cup maple syrup/agave/raw honey or sweetener of your choice
½ cup coconut oil or coconut butter
Mix all ingredients, put it in the fridge to solidify (about 20 minutes).
Use a spoon to mold the chocolate it into little balls.
Roll them in loose cacao powder to coat them. Voila!
I am so convinced of the health benefits of matcha and green tea that I am writing my doctoral thesis on its anti-aging effects. It is one of the most powerful natural substances on the planet, don't you think you should start incorporating it into your daily life? Start today with some of the easy recipes above. Remember, not all matcha is created equal. Make sure to look for a good organic source. You don't want a bunch of pesticides in your tea! Don't forget, quality always matters.
A few Quick Facts on Matcha:
137 times more antioxidants than regular green tea
Calms the body and the mind
Aids in concentration and focus
Detoxifies the body effectively
Boosts metabolism and burns fat
Rich in l-theanine, which promotes relaxation
Green tea catechins help prevent many diseases and heal the body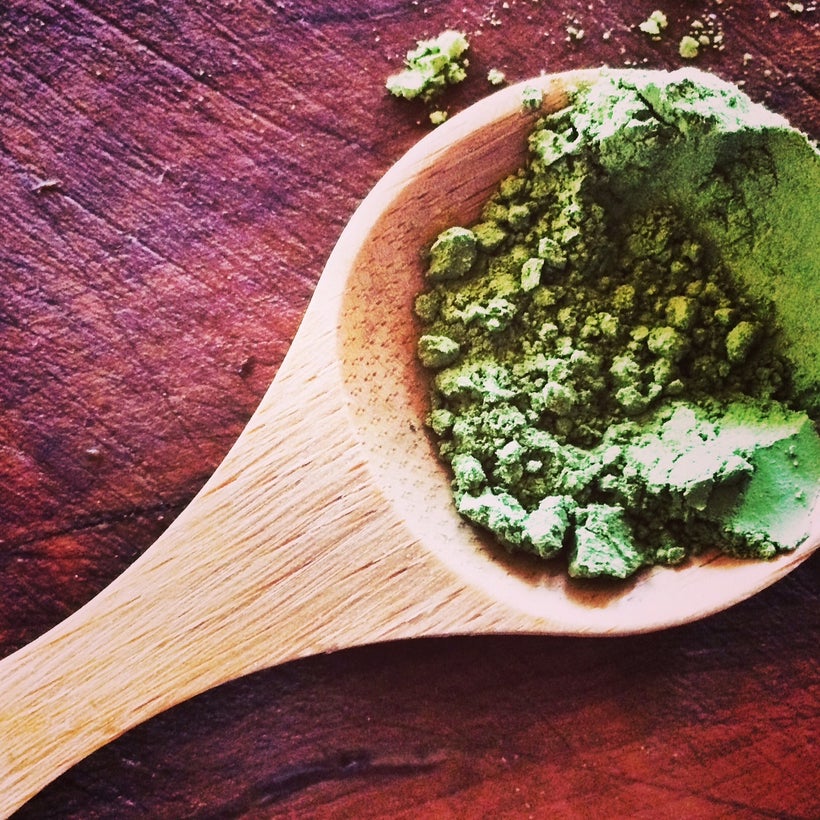 REAL LIFE. REAL NEWS. REAL VOICES.
Help us tell more of the stories that matter from voices that too often remain unheard.
This post was published on the now-closed HuffPost Contributor platform. Contributors control their own work and posted freely to our site. If you need to flag this entry as abusive,
send us an email
.