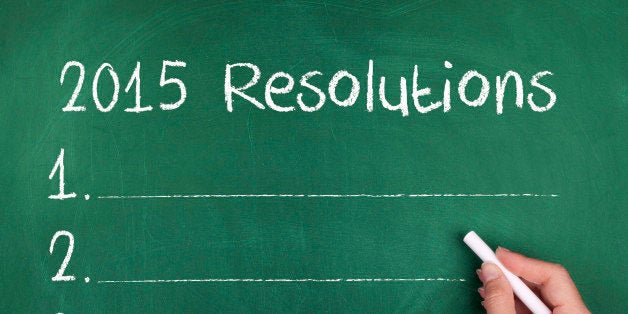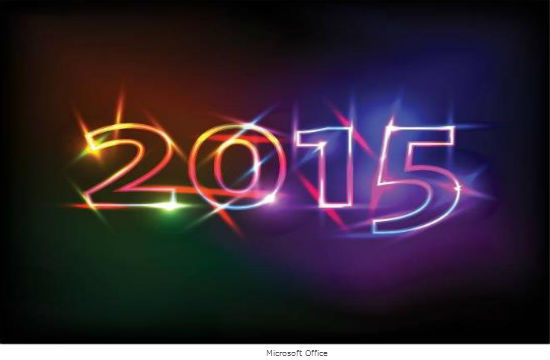 It's that time of year again when our thoughts turn to New Year's resolutions -- a time to look at our lives and to make a pledge or promise to ourselves to put an end to some habit or pattern of behavior that is not helping us or to take up some new more positive pastime that has the potential to improve our lives in some way.
No. 1 If you want to get fitter and healthier in 2015, be sure to choose an activity that is enjoyable and appealing to you. You are more likely to "stick" with it if you do. If you like dancing, then sign up for some dance classes.
We all have a memory bank of positive experiences that we have accumulated over the course of our lives. One way to access those memories is to ask ourselves, "What kinds of things did I love doing back in the day -- when I was a child, teenager or young adult: running, swimming, football, baseball, biking, hiking, basketball, martial arts?" The answer to this question will help to identify those activities that appeal to us and that we can benefit from getting involved in again.
No. 2 If you want to make your resolution stick, then choose an activity that meets one or more of your basic human needs. In fact, the more your activity meets your needs, the more likely you will be to stick with it. For example, if you are someone who has a strong Love and Belonging need, then a pastime that involves other people may be just what you need to keep yourself on track. Choosing an activity like laughter yoga, canoeing or sky diving will help meet your needs for Fun and Freedom and may be just the ticket to keep you focussed and on target.
No. 3 Remember that it takes an average of 66 days to develop a new habit, so be prepared to stay with it until the new behavior becomes part of your "default setting."
No. 4 Your new endeavor needs to be challenging enough to keep you interested, but not so challenging that it becomes overwhelming. Breaking a challenging task into smaller, more manageable steps will help to offset any initial resistance you may have to it.
One of my former New Year's resolutions was to lose four inches off my waistline and to tone up my arms and upper body. I reckoned that if I was to succeed, then I needed to make my goal tick three important boxes; it needed to be specific, achievable and something I really wanted.
I had started to lose muscle tone in my upper arms at age 42. Sleeveless dresses and tops had become a no-no, as had the scooped out necklines that I so love. Well, I was fed up with it and decided that I needed to do something about it. The gym that I chose specializes in toning, using different combinations of weights. I go for 20 minutes three times a week, which fits in well with my work schedule. My progress is monitored -- I have regular "weigh ins" and "measure ins," which keep me motivated and on track. I can see the benefits -- I have lost three inches off my waist. My muscles are building up nicely. The top of my left arm still needs some work, but I know that if I stick with it, I will get there in the not too distant future. I feel fantastic. Following my work-out, I feel energized and ready to take on the day. My friends tell me I look great and the ones that I haven't seen for a while are wondering what I have been up to.
No. 5 In order to stick with it, it's important that you make your goal "feelingful" and by that, I mean you need to be able to feel what it will be like for you, when you have achieved your objective. For me, this means having a clear image of myself, wearing a fabulous sleeveless, low cut, little black number. I can see myself dining out with friends. I am toned and trimmed and I feel wonderful.
For more tips and resources you might like to check out my website.