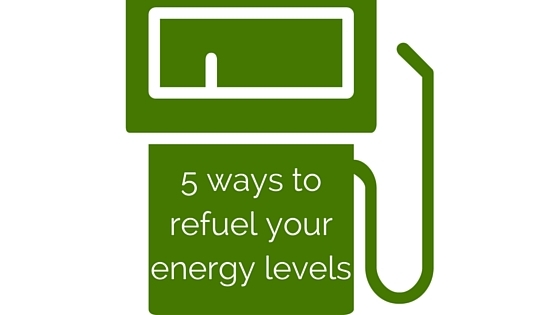 These steps can -- and should -- be implemented in your daily life, all year around. Some of them you might already use, but it can be useful to get them listed out.
I know I need to be reminded from time to time.
Declutter.
You might find it strange that I ask you to declutter your environment in order to NOT feel drained from energy, but stay with me. Weather or not you believe in Feng Shui or Energy flows in general, you know that your mind seems to be clearer when you've got no mess lying around. A clear environment in your house, will help you to retain that energy, and it might actually help you to boost those levels too. And this will benefit your child as well, as it's easier for them to focus on specific tasks when there's not much around to distract them.
Plan your dinners.
And also the rest of your meals. Preferable for a whole week at the time. Write a shopping list, containing all the things you need for each dinner. Go and do the shopping at your local market, where you're familiar with the display of the food. That way you can also write the list according to the aisles and where the food is presented in the shop. Cross off as you've put the food in the stroller. This way you will save time and money, as you'll only buy the food you'll need for a whole week, you'll be able to make a dinner list in advance, and not have to hear that "What's for dinner" question, since everyone can read the list (put it on the refrigerator or somewhere else in the kitchen).
Get your finances in order.
You can't change what you won't acknowledge. If you don't open your bills and pay them on time, the thought of them will continue to lay in the back of your head, draining your energy levels faster than you can say "stop". This is energy you need to use more wisely. This is energy your child needs you to provide for him or her. It's about getting rid of disturbing items, so that you can focus on what needs to be focused on.
Find time to breathe.
I'm not much of a yoga teacher, I don't do yoga myself. But I do believe in the power of breathing. When things get tough, count to 10 and take a deep breath. Actually, take several. Fill your lungs with energy and life(oxygen), and feel how your body relaxes. Parents to children with special needs, tend to walk around with a high awareness alert. Your thoughts are always on, trying to prevent meltdowns and other stuff happening. But even with this awareness, you forget to focus on yourself first. If you don't help yourself, you're of no help to others.
Structure. As a parent to a child with special needs, this is obvious, but so easy to forget at the same time. That's why I include it as a final way to manage your life. And let's be honest; during summer break, things tend to get more floating. Longer evenings, later mornings, more chilling and relaxing, no where you need to be. Even though children on the spectrum tend to have problems with change, small changes are easier to implement, so please be aware of this as summer approaches.