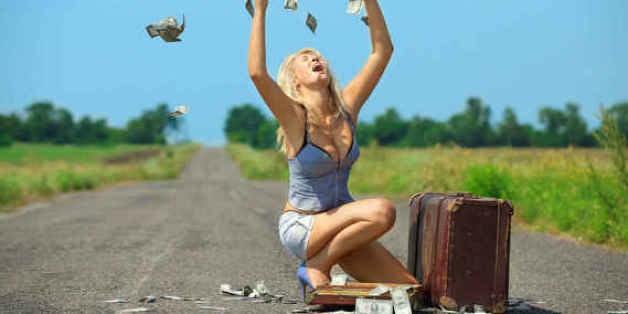 Traveling for free doesn't have to involve couch surfing, dumpster diving, or stowing away in the wheel well of a 747. It doesn't even have to involve credit card fraud.
No, there's a kind of free travel where you enjoy business-class flights, luxury hotel suites, and champagne brunches, all without ever landing on Interpol's most-wanted list or awkwardly pretending to still be asleep while your German host makes toast.
But it isn't necessarily easy. The key lies in collecting points and miles in every possible (legal) way -- a practice known as "travel hacking" -- and it can be a lot of effing work. If you're willing to invest the time, though, you can pretty much go anywhere without ever spending a dime.
1. Manufactured spending
Buy stuff with your credit card that you can sell or liquidate for little to no loss, and then pay your credit card with the proceeds. Right now, people buy Visa gift cards at supermarkets and office supply stores where they earn bonus points, and then load them onto prepaid cards like Amex Bluebird, which they use to pay their credit card bills.
2. Credit-card churning
Some banks actually let you sign up for the same credit card over and over again, collecting a new sign-up bonus each time. Any card that offers 50,000 points or miles is worth hundreds of dollars in free travel, and you can always cancel them when the annual fee comes due. For example, Brian Kelly of The Points Guy applied for three identical Citi cards with a 100,000-mile bonus. Will this hurt your credit score? No, most people find that their score actually rises when they build their credit history and lower their debt-to-credit ratio.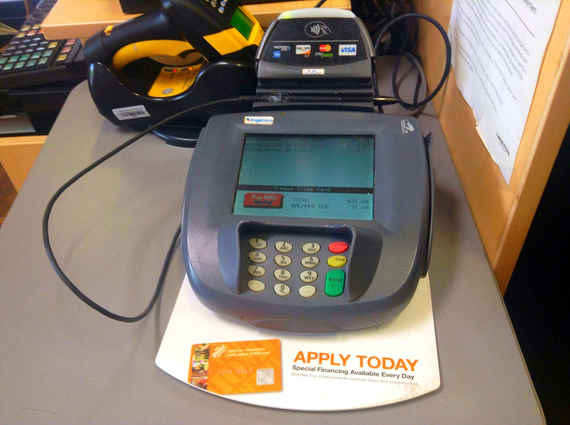 Credit: Flickr/Mike Mozart
3. Earn travel rewards for your regular spending
My head explodes when I see people pay for stuff with their debit cards, and get nothing back! Meanwhile, I'm earning one-to-five points per dollar on my reward credit cards; all while avoiding interest charges by paying the balance in full each month. For example, the Chase Ink card offers five points per dollar on TV, telephone, and Internet, so a $200 bills equals 1,000 points a month.
4. Stacking promotions
You know the guy who whips out a stack of coupons at the grocery store? Don't be that dude. But, when you or your company has to pay for travel, you can earn points and miles from your credit card, and the online travel agency, and a frequent-flier program, all at the same time. Not only that, but each one might offer a promotion for double or triple miles as well.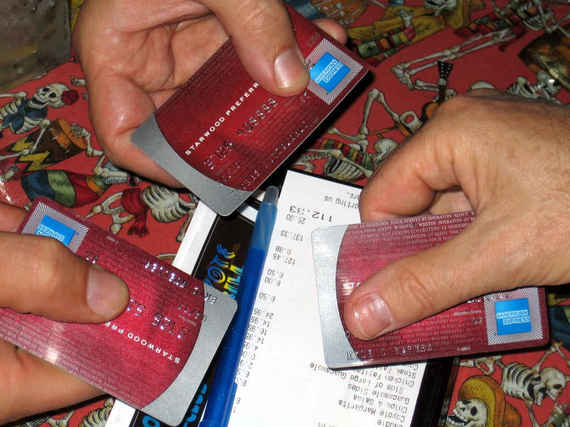 Credit: Flickr/Eric Mueller
5. Buy stuff for your company or your friends
Are you in a job where you plan meetings, buy office supplies, or expense the team lunch? Turn those tasks into free travel by putting them on your credit card, earning rewards, and then paying them off when your employer reimburses you. Or, just be that dude who collects cash from his friends and pays the bill with his miles-earning credit card, even though he claims it's just because he didn't have time to hit the ATM.