Everyone is overwhelmed and nobody is asking for help.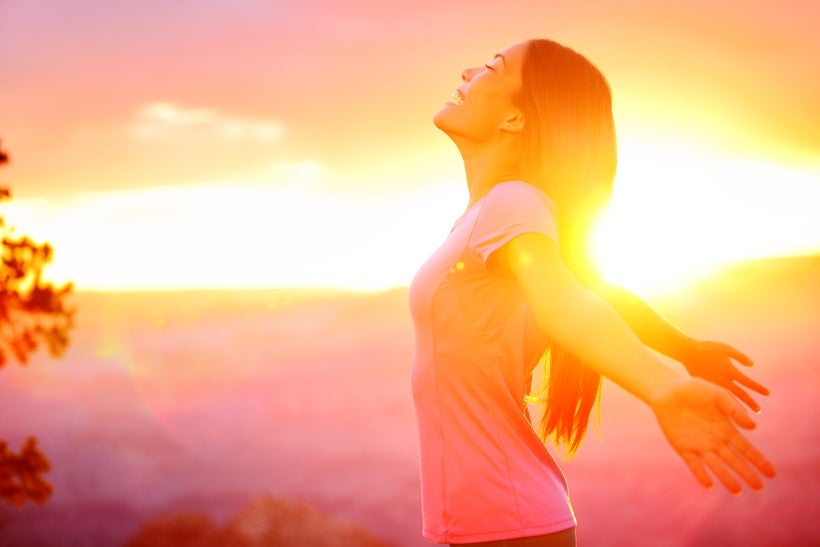 Do you have a to do list that is a mile long? It feels like whenever you cross one thing off the top of the list, somehow there are five new things that have been added to the bottom? It's no wonder we feel so overwhelmed when we have put ourselves in a situation where we can not catch up or feel accomplished.
But, why isn't anyone asking for help?
There are many reasons why we don't ask for help. Asking for help is hard! When something negative or painful happens, we tend to inadvertently isolate ourselves. We feel like we are the only person who has ever had this experience because nobody is openly talking about any of their struggles. We open up social media and see the highlight reel of everyone else's lives and we can't help but compare even though we know that we wouldn't really want to see everyone on social media complaining about their problems all the time.
Asking for help has a certain emotional charge to it as well. We feel weak, incompetent, or needy when we ask for help. We may even feel like we are inconveniencing others or that if they do go out of their way to help us then we owe them something in return.
In other cases we feel a loss of control when we ask for help. Maybe we are working on a project and we have a vision for exactly how we want it to play out. The worry is that another person who might be helping will inadvertently create more work for us if we have to go back and redo everything they did because, in our eyes, it does not match our vision.
Regardless of the reason why, we aren't asking for help when we notice the first signs of overwhelm. This is problematic because if our feelings of overwhelm are not addressed then they will keep progressing until it becomes a bigger problem. Often we wait until we feel like giving up before we ask for help even though we recognized the problem much earlier.
Here are some ways you can ask for help without sounding needy, weak, or feeling inadequate:
Post a question on social media and get suggestions from your friends. Try to avoid sounding like you just want to complain. Instead, write your post in a way that invites solutions. You can start it off with the phrase, "Has anyone else ever experienced…?" and then fill in the blank. Take it a step farther by asking how they overcame the obstacle or solved the problem. In general people want to help each other and if they have experienced something similar they will comment on your post, especially if they know you.
Ask a question on Quora to people outside of your immediate circle of friends. Quora is a question and answer website that poses your questions to their online community. Anyone can join, but there are experts on the site that you can direct your questions to either by requesting that they answer or by categorizing your questions in specific groups. This is a great way to get an unbiased opinion on how to solve your problem because usually people who answer the questions do not know you personally even though you can add people you know as "friends" on the site.
Find a support group online or in person. With social media and the internet there are so many ways to find common interest groups. A support group doesn't always have to be a group for emotional support when you are in crisis. Perhaps you are looking for more efficient ways to manage your time as a startup entrepreneur so you find a Facebook group with other founders of businesses to collaborate with. There is also a group for men called The Mankind Project that meets regularly in person with a mission to build and support male role models through mentorship. Another place to find a common interest group that meets in person is Meetup. If you are a mother and you are in search of an online community with discussion boards where you can find support and advice you can visit Cafe Mom. Be specific about the kind of support you are looking for when you are typing your query into your search engine so you can refine the number of results you receive.
Hire a Certified Life Coach. A life coach will help you look at your future and your goals. They help support and guide you to get to where you want to be in life when you are feeling stuck or going through a major life change. They are focused on solutions. You can find a certified life coach who will work with you over the phone, Skype, or in person. Some life coaches will offer a free consultation so you can ask questions, learn about the types of obstacles he or she can help you overcome, and see if it is a good fit for you. If your feelings of overwhelm stem from saying "yes" to too many things and needing help with prioritizing which ones are going to help you get what you desire out of your life then this might be a good option for you. Many life coaches have their own websites where you can learn more about them. For a listing of life coaches near you, you can also search on platforms like Yelp and Google Places.
Hire a therapist. A therapist will help you identify situations in the past that are holding you back. You will discuss the problems you are having a difficult time resolving. Some of the issues they will help you work through include anxiety, depression, grief, relationship problems, or some other situation that is causing distress that you cannot overcome on your own. If your feelings of overwhelm have gone on long enough that you feel like giving up or like the problem has become something so big you aren't even sure where to start with asking for help then this might be a good option for you. There are many different types of therapists with many different credentials. You can search on Psychology Today to find a comprehensive list of professionals across a variety of specialties.
While it can be difficult to ask for help, especially when you are feeling overwhelmed, you should know that there is no shame in asking. Try asking for help sooner rather than later and note the responses you get from the people around you. You might be surprised to find that they are not inconvenienced by you at all and will be more than willing to lend a hand to help you overcome your overwhelm.
What are some ways you have been able to ask for help to get the answers you need? I would love to hear your experiences with this in the comments.
REAL LIFE. REAL NEWS. REAL VOICES.
Help us tell more of the stories that matter from voices that too often remain unheard.
This post was published on the now-closed HuffPost Contributor platform. Contributors control their own work and posted freely to our site. If you need to flag this entry as abusive,
send us an email
.