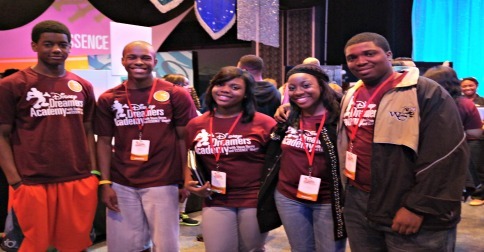 Steve Harvey hosted his seventh annual Disney Dreamers Academy in Orlando Florida, an empowerment retreat for 100 lucky and deserving high school students. This year, the inspirational talks were delivered with some sage advice for parents as well. Here are a few nuggets of wisdom from the world-renowned motivational speakers, celebrities and executives that participated in the event.
1. Don't Keep Up with the Joneses--or their children.
"Stop comparing yourself and your child to what others are doing. Comparison is the thief of all joy."
Lisa Nichols, @2Motivate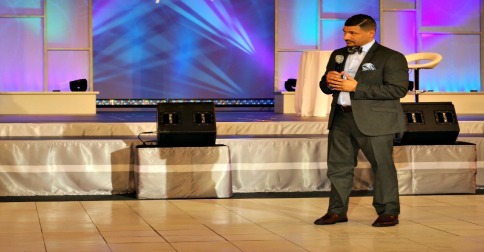 2. Allow your teen to make decisions.
"Most of us make decisions that we know could go badly -- and they do -- and then we have to deal with the repercussions of those decisions. One of the best things you can do for your child is to create as few opportunities for them to make bad decisions, but they still need to choose among the bad decisions, to be able to make good decisions. There are young women and men who go to college and have never made decisions before--and their freshman year did not go well; it ended really badly. Get your children to a point where they can make decisions on their own."
Dr. Steve Perry, @DrStevePerry
3. Take your teen to visit other places and neighborhoods.
"When you think your neighborhood is the world you're not prepared to live outside of that neighborhood. So expose your children to arts, drama and sciences, and people who look like them and act like them and do other things, besides hip hop; preaching and sports."
Bishop TD Jakes, @BishopJakes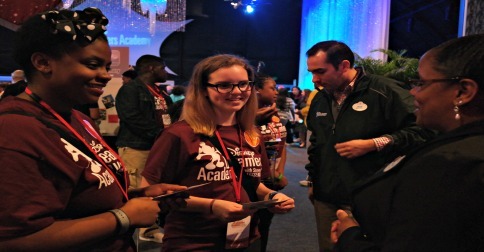 4. Recognize the power of your words; encourage your teen to do great things.
"Growing up with the parents and grandparents and folks around me who were believers in doing and not just saying, showed me that saying shaped the way I viewed everything, and it changed my life."
Yolanda Adams @YolandaLive
5. Ask your teen about his/her dreams--often.
"Every 35 or 45 days, sit down and talk to your kid about his/her dreams; and help them to do what they need to do to make the dream come true."
Steve Harvey @IAmSteveHarvey
All photos by Zondra Hughes for The Huffington Post.
Calling all HuffPost superfans!
Sign up for membership to become a founding member and help shape HuffPost's next chapter